Hello Splinterland warriors!
How are you all guys hope you will be blessed and fine i am here with another post of Splinterlands in which i am going to share the quest rewards of today and a card from the water splinter that I got from the pack opening.
GIANT SQUID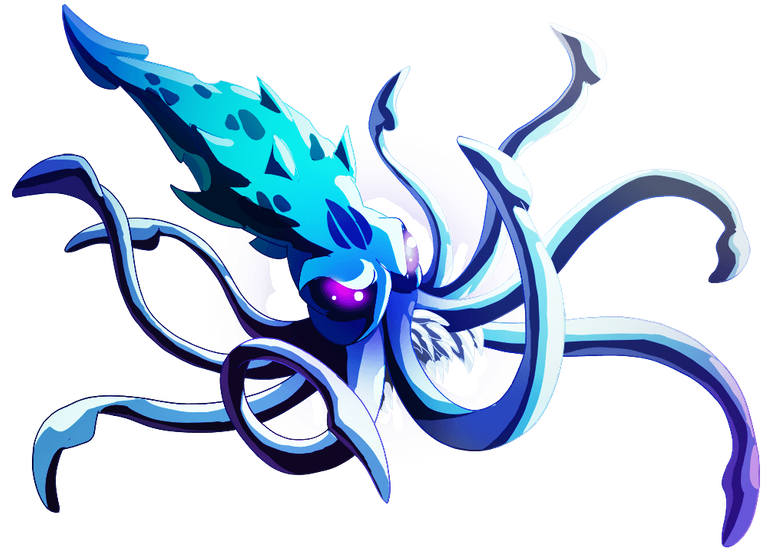 Although there are far larger monsters in the oceans, Giant Squids are some of the most ruthless. They leave trails of corrosive ink wherever they go, and they enjoy toying with their prey before killing and eating it. Luckily for otherwise vulnerable water-breathers, the moaning cry of the Giant Squids announces their arrival for miles in every direction.Splinterlands
Not a big fan of this giant squid but sometimes using it in the battle field just because of its one armor to miss the sneak attack or snipe attack monster of one attack because of its armor which can protect at some point the life of this monster. However, with enough mana that it can take in the battle field which is not that much but useful monster with some cool abulities like the blindness and weaken at max level.

PACK OPENING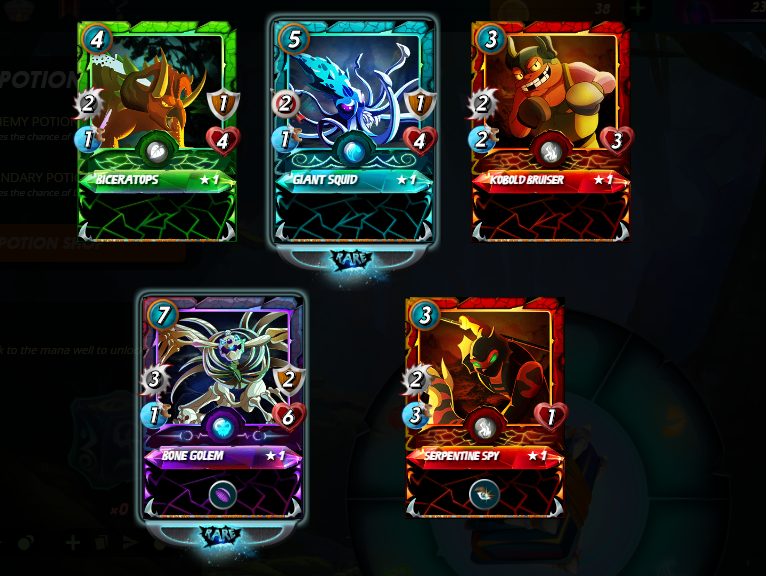 Here is the pack opening result that i got from the quest rewards and the opening result is front of you in which i got two rare cards the one is giant squid and the other one is bone golem from the death family which is also a nice monster that i have at level 2 yet but will upgrade it with time to time when i need it. Also, the three common monsters are so cool because of its low mana and high melee attack like the spy and kobold is really nice when you will use it in the daria splinter or in the beta fire summoner.

QUEST REWARDS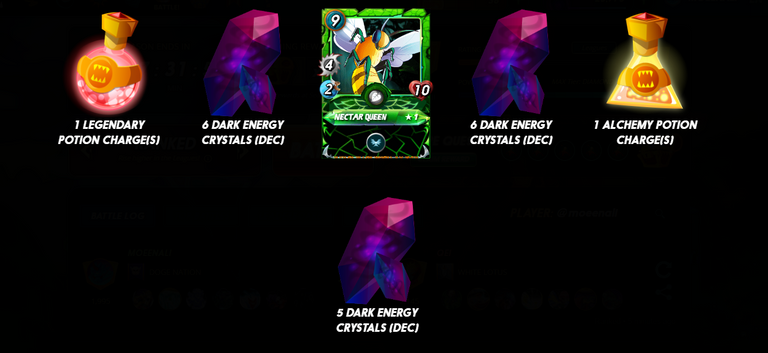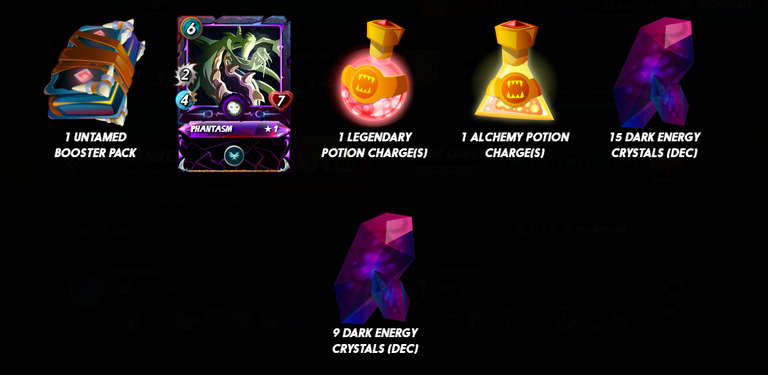 Here is the quest rewards of two days from which i got one pack and some loot chest for potions, dec and a single common card of the death family. However, it was a difficult journey my rating goes down to 1700 where the high level summoner were not allowed for silver leagues so it is difficult when you are addicted to upgraded summoner and then suddenly you fell in to silver league where the summoners and cards have limited level to be allowed in the battle but still i recovered the rating to 1900 and claim the quest rewards in whihch i got one nectar queen and other things that you can see in the snap.

All images are from the Splinterlands website

If you are new to this game then signup here to play the game click here for signup
---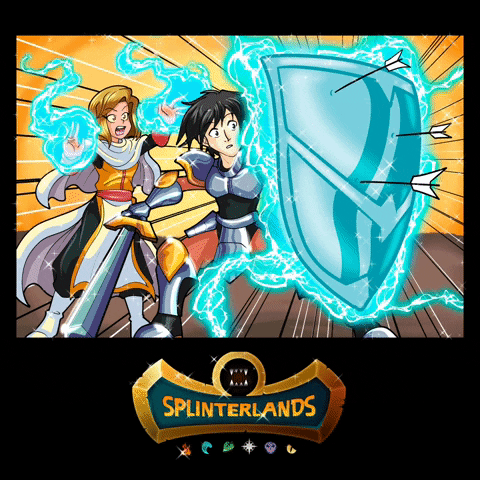 ---
Thanks For visiting my Blog
Best Regards @moeenali