Hello everyone,
I know this time is very critical for survive our Life for that Corona. but I hope you're having a great day.
Best wishes to all the member and well-wishers.
Again I am participate in Splinterlands Art Weekly Contest 141
Week 141 Source Link
Today My subject : Rexxie
I try to drawing with Different color.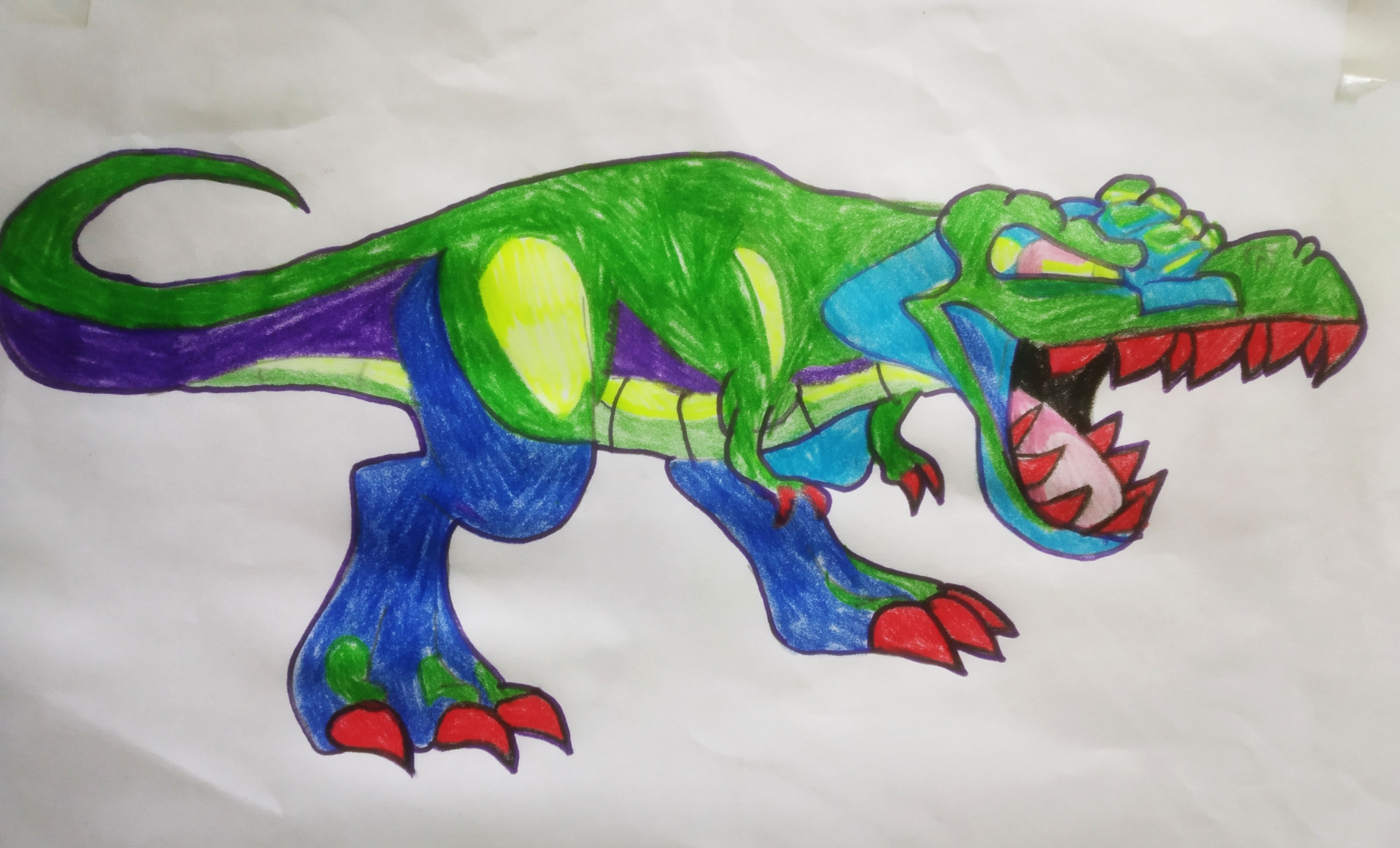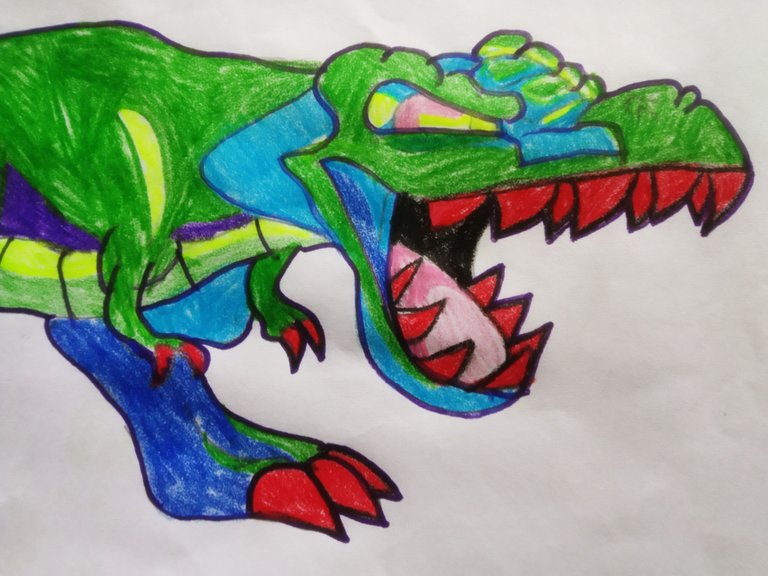 Rexxies are the fiercest and most dangerous of the Dinosaurs inhabiting Anumün's Grasslands of Primordia. They go wherever they please and eat whatever they can get their mouths around. The Spirit of the Forest is especially fond of these massive beasts.
How To make me the Rexxie. I am really love the Splinterlands Art Contest post. i am very happy to participate in Splinterlands Art Weekly Contest. it's very good opportunity for us.
The drawing was made in my hand with pencil and another Materials Needs For that Drawing . please see bellow
Art Paper.
Pencil
Poster Colour
Rubber
Gel pen
Color pencil
Brush
water etc
First
outline.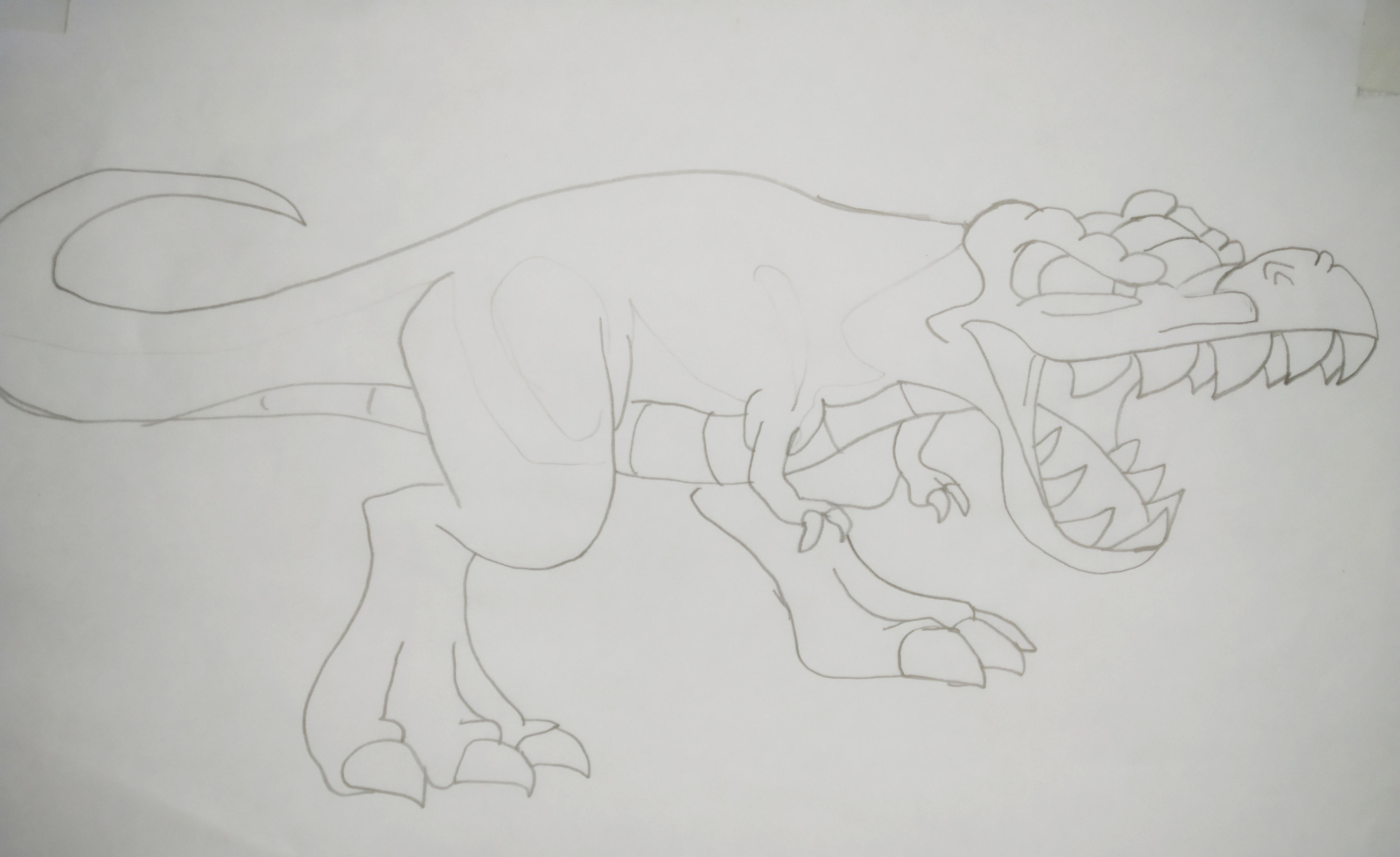 After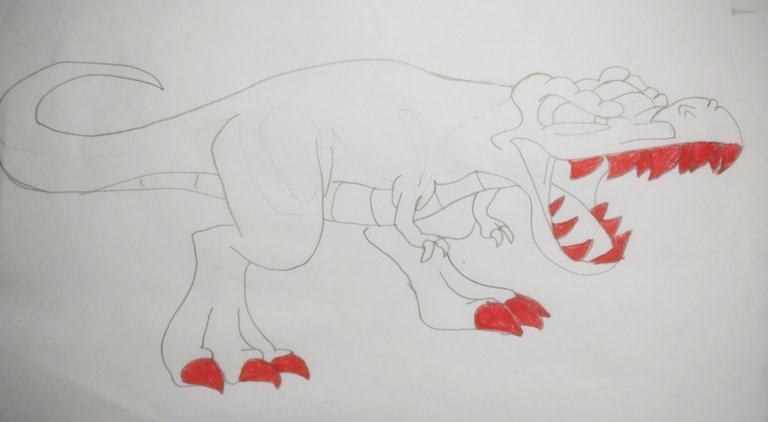 Next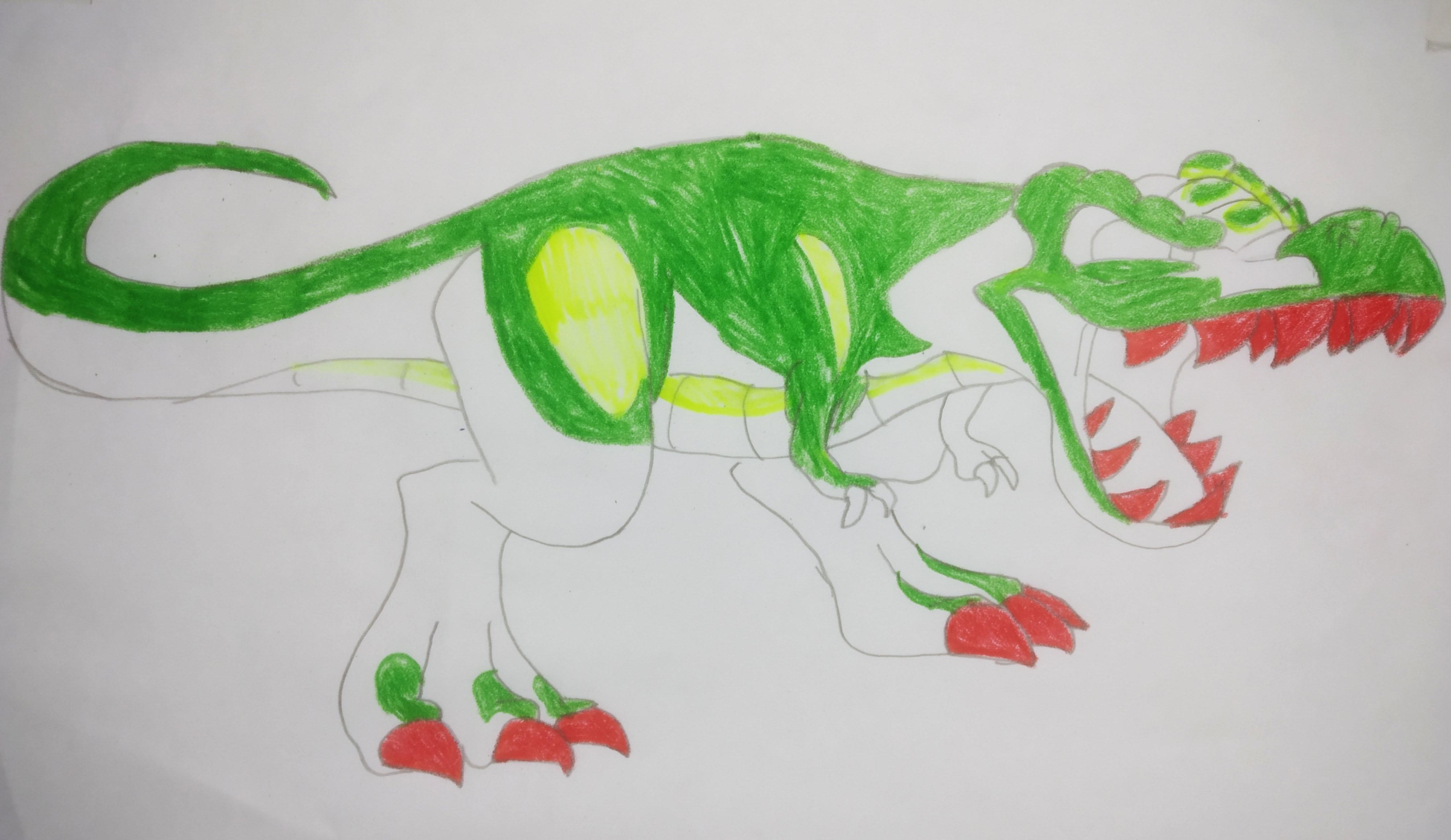 After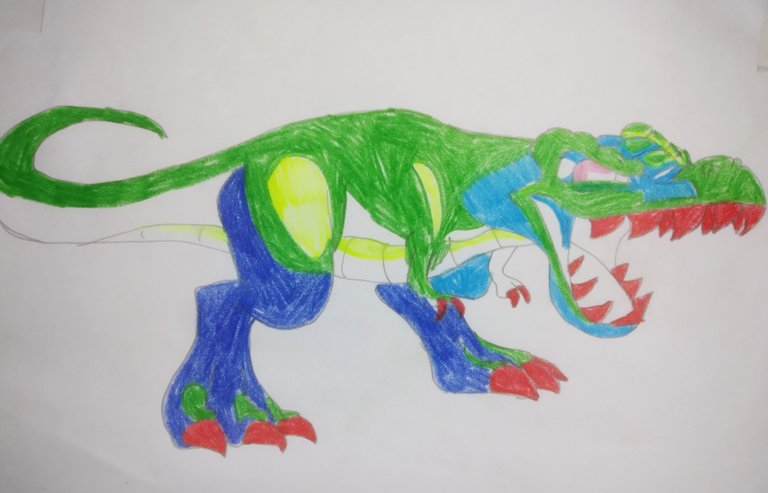 Next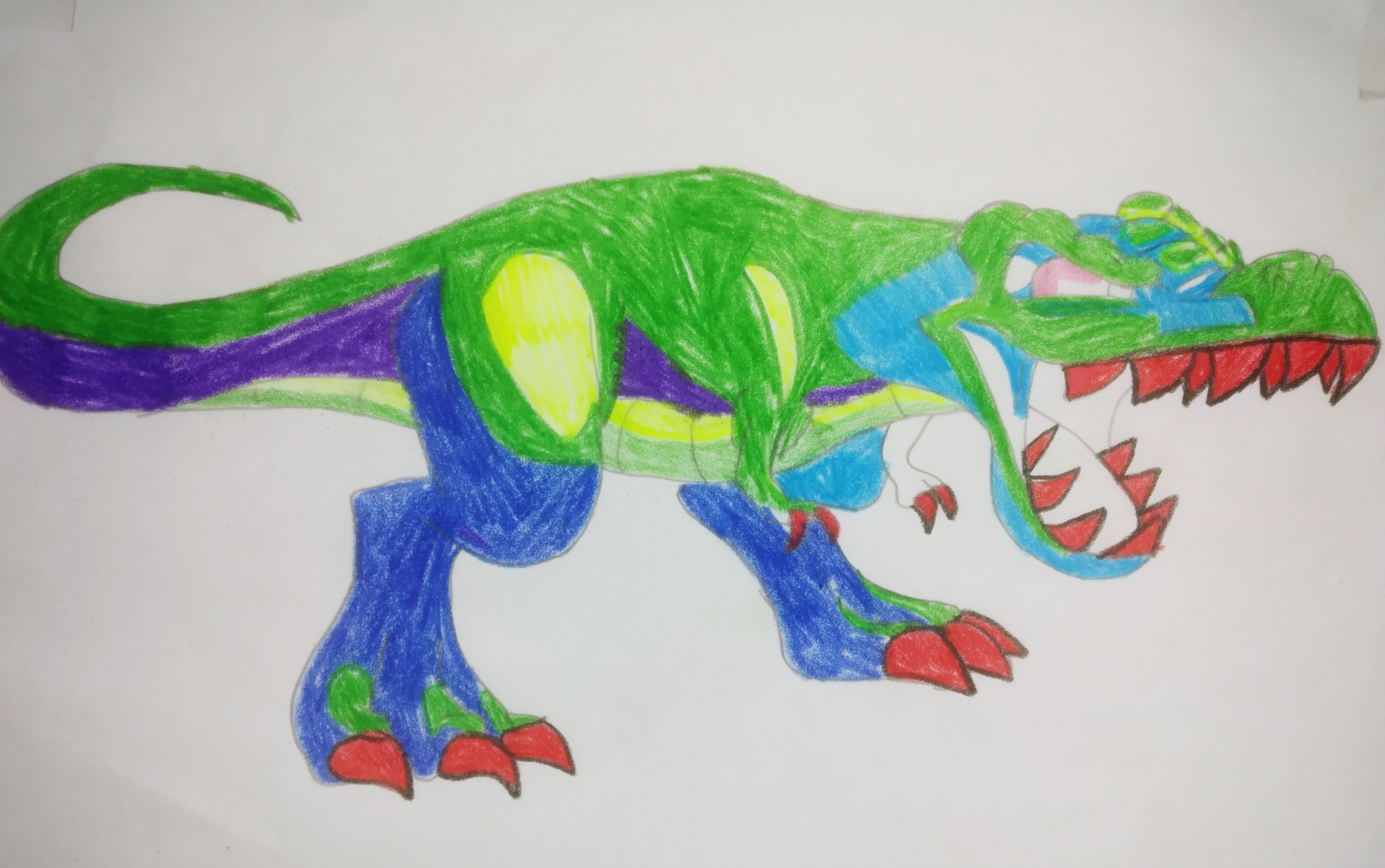 leg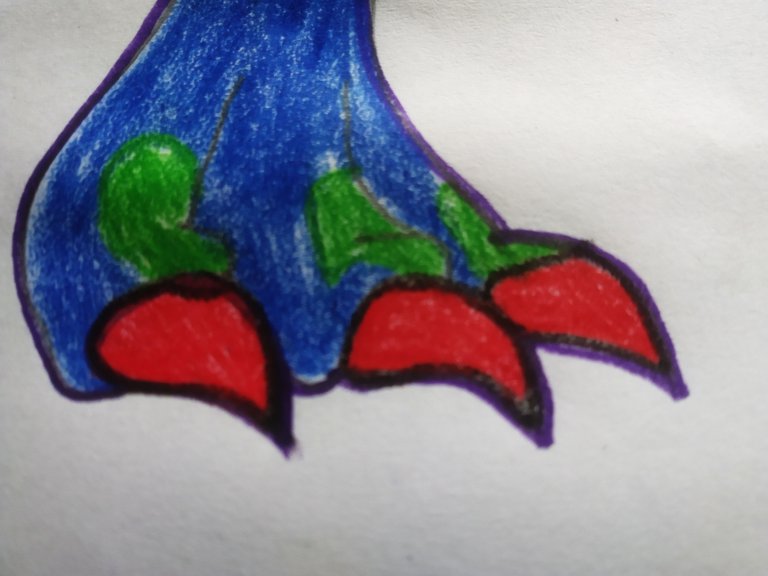 Final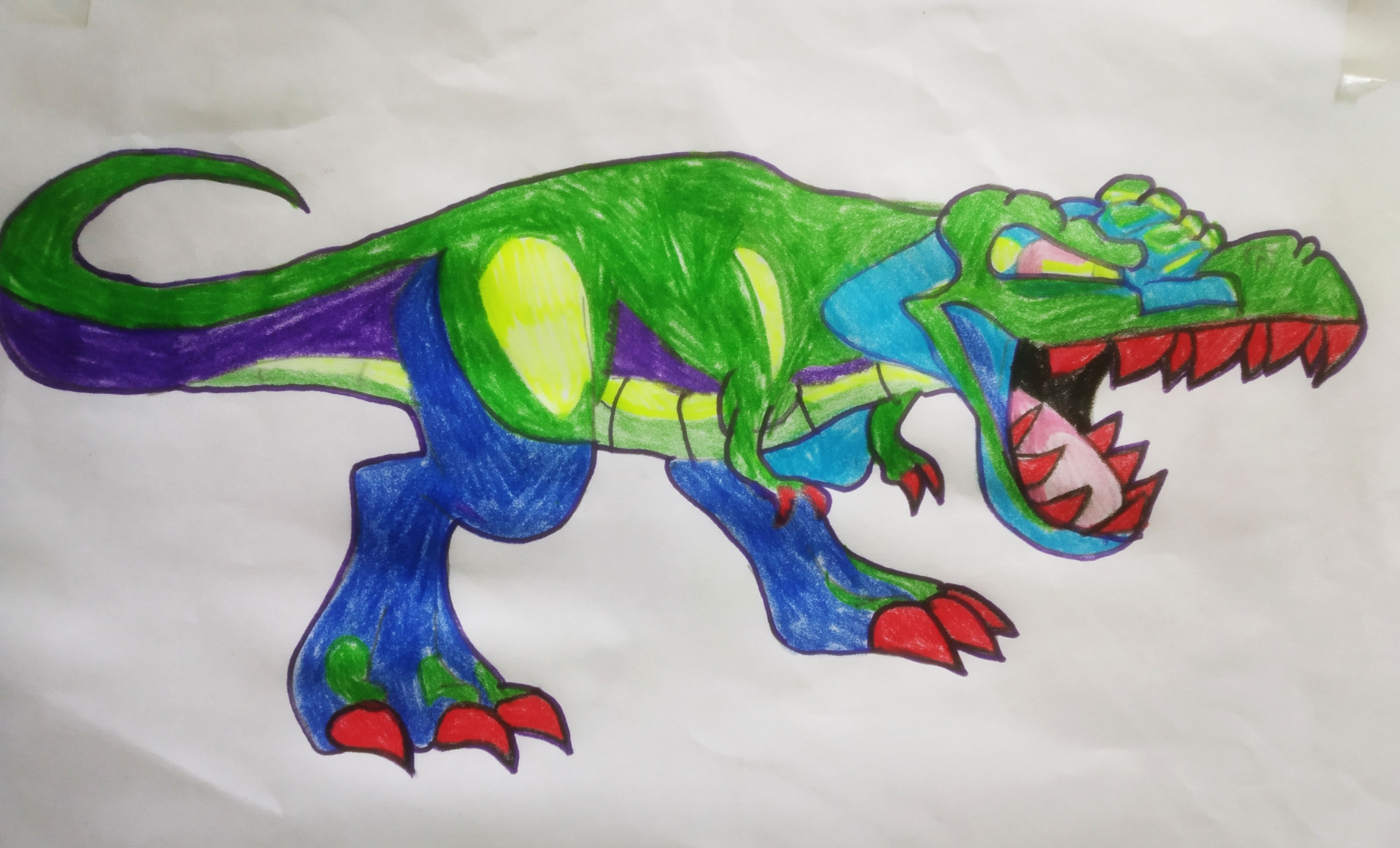 I like the picture very much. I drew the picture with a lot of minds. I was drew the picture with a pencil and then I painted it step by step.
If you like the picture
Encourage me so that I can draw better
My mother bought me everything I needed for draw the picture.
I like Splinterlands battle games very much. still I can not play the game.
Because I have not much hive Dollar. If there is Hive dollar then I will play the game
I like pictures of every card in the game .
I had to work a little harder for the Draw of the picture .
Because this is the first time. I first drew the picture with that cat . Then I painted it
Slowly I filled the picture with yellow. all color and made the picture beautiful with a gel pen. It took lot of techniques to draw the picture.
My detail's
My name is Morium Akter Mim
I am bangladeshi. i am a student ,
I have to do art. I have loved drawing since childhood. My parents love me a lot.I like to read story books I like to take pictures. I like to travel to new places. I like to talk to new people . I like to mingle with new friend .I have a brother . My brother helps me with paintbrushes while doing art.My dream is to be a great artist .I like to draw new pictures.
friends ,help me so that do something good on the hive, i hope you will accept me easily,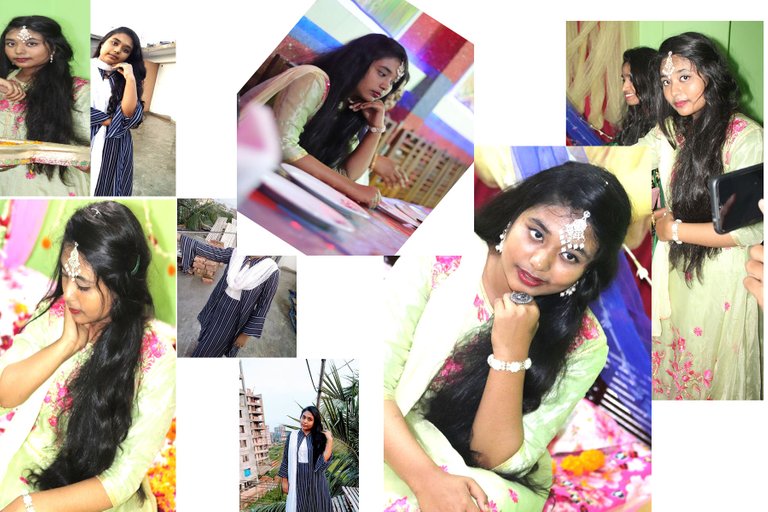 Good Luck to all of you
That's all for now. I'll come with an interesting post again.
Please support me to keep having more of my works and you can follow me, so that you can see my future posts and you're always welcome to my blog.
" STAY SAVE" " STAY SAVE" " STAY SAVE"