Flower Pixie - For Splinterlands Art Contest.
I'm joining again another week of splinterlands art contest with this art post.
Splinterlands Art Contest! // Week 128.
Here I present you "Flower Pixie".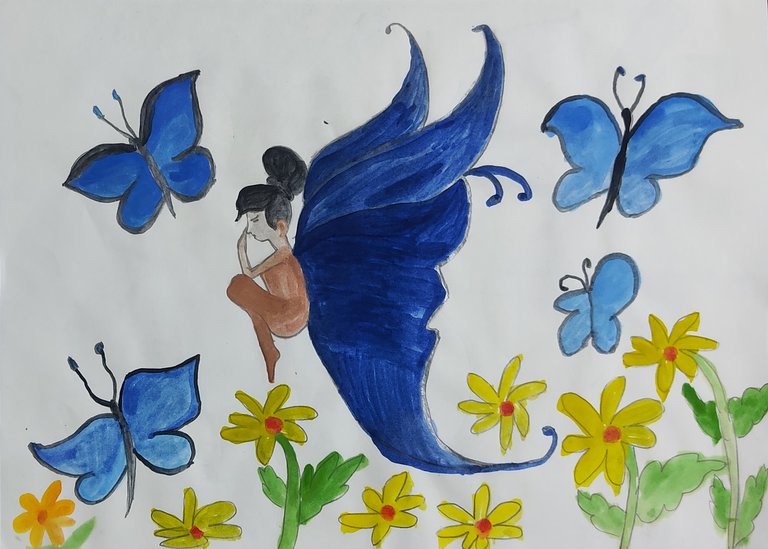 Flower Pixie is my proposal monster that I drew for splinterlands earth splinter. I took the idea of the fairy from here which is a pencil sketch then I drew it and added the butterflies and flowers on my own.
---
Process
I drew the entire pencil sketch at first where I drew the fairy and a butterfly and I also added some shading with pencil.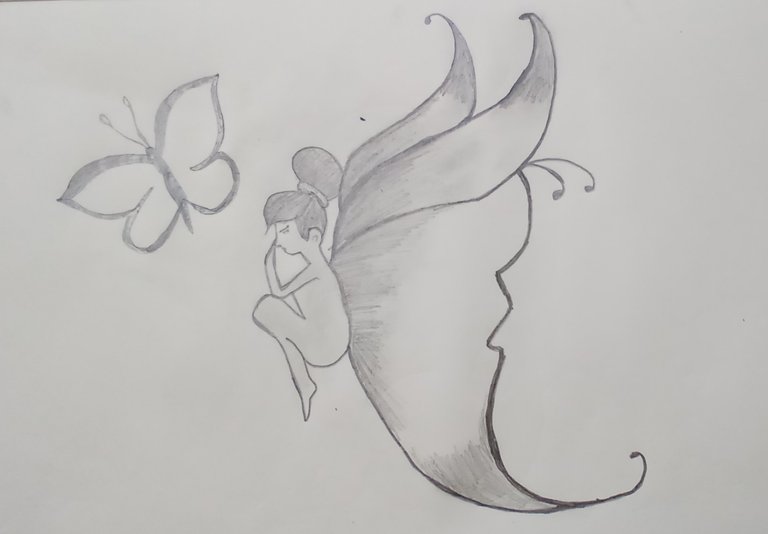 Then I started coloring it with sign pen color where I colored the wing of the fairy at first.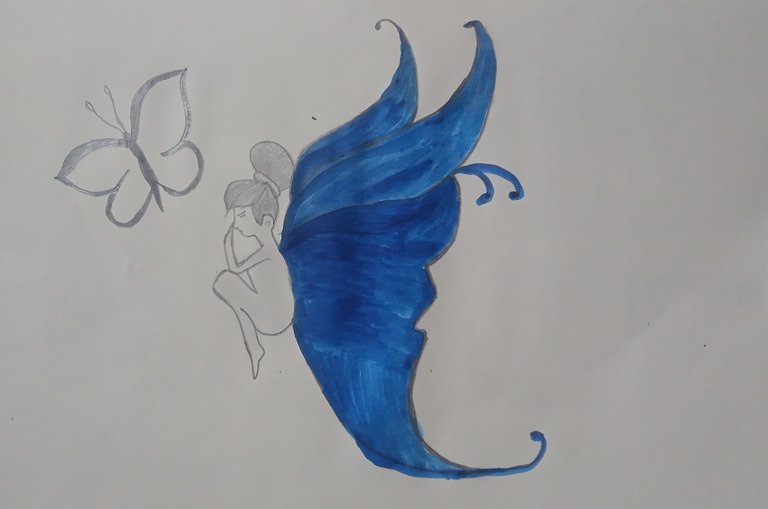 Then I colored the body of the fairy and the butterfly. And added some more butterflies.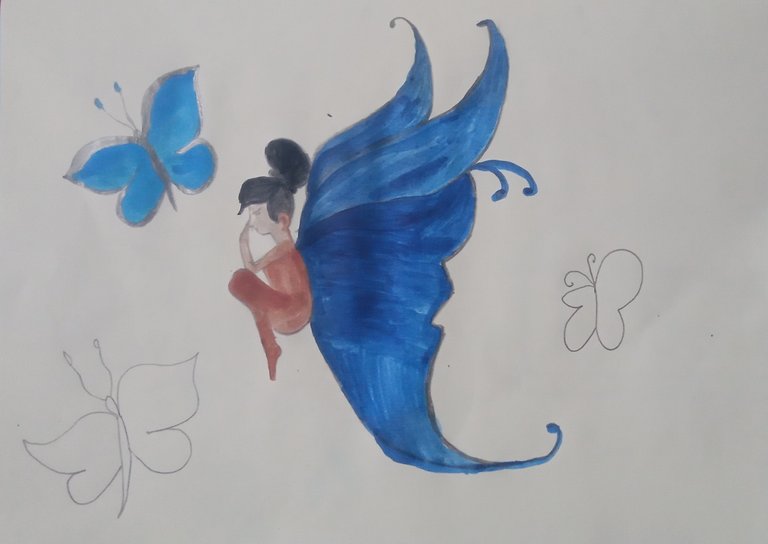 Then I added and colored more butterflies and some flowers and then with my finishing touch, I've completed the drawing.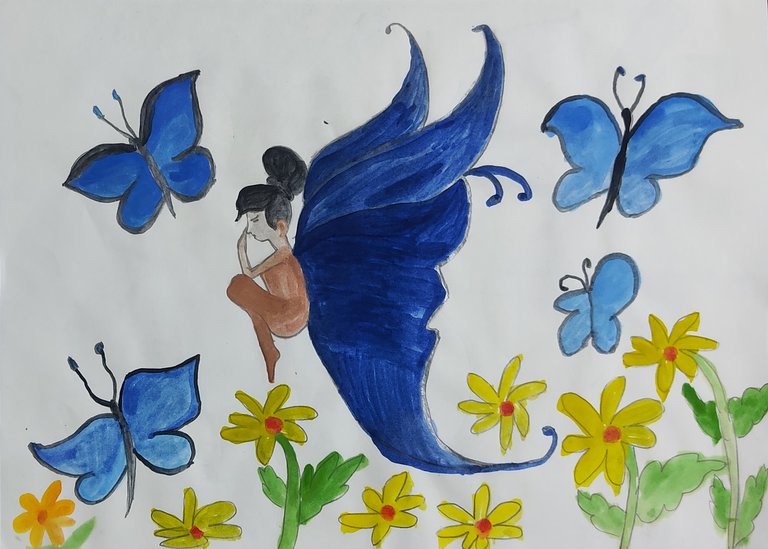 After I gave finishing touch on the drawing, it gave this final look.
Then I got a nice finishing.
That's it.
---