Lorna Shine - Painting For Splinterlands Art Contest.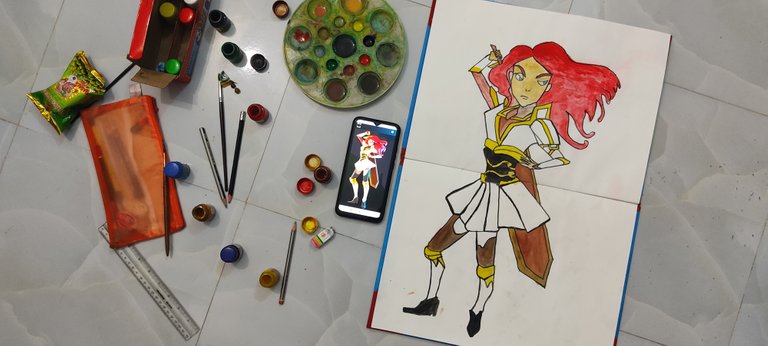 I'm joining again another week of splinterlands art contest with this art post.
Splinterlands Art Contest! // Week 131.
Here I present you my painting of "Lorna Shine".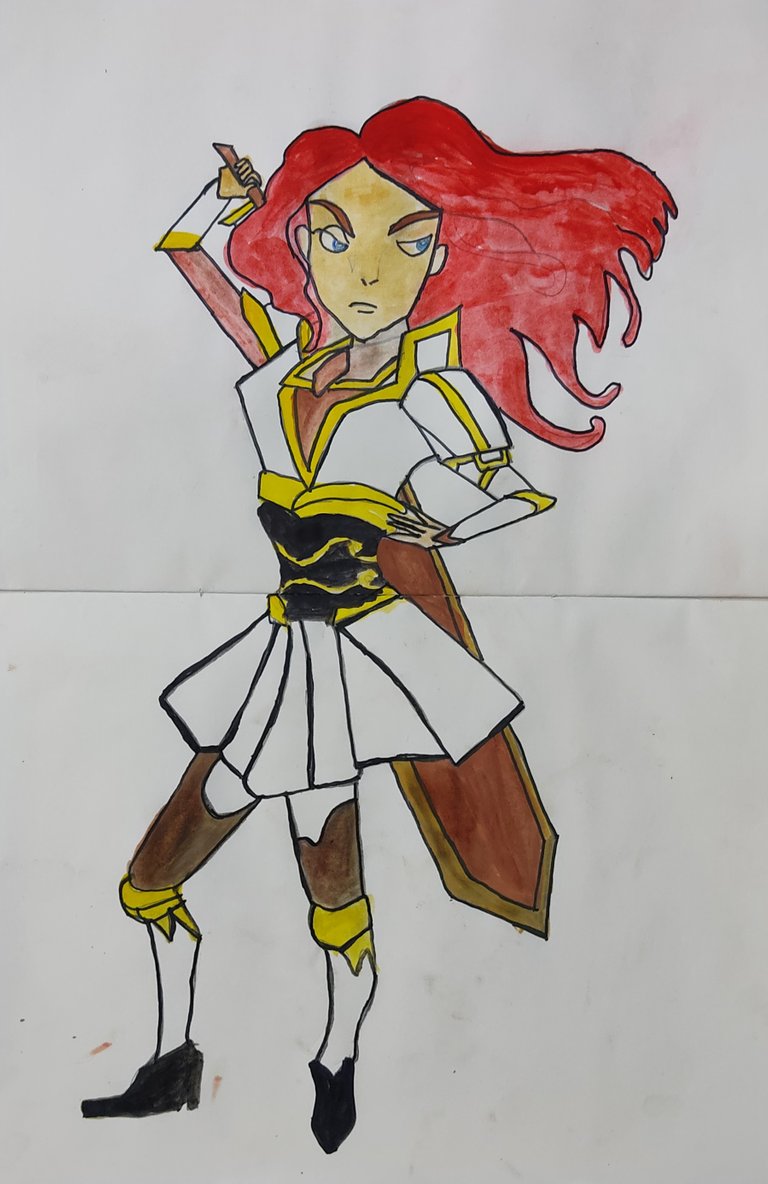 First, I followed the official image from here. I was going to paint it in one page in a smaller size but I can't make a good face in small size so I was confused about it. My husband suggested me to draw in two pages like above and I asked him if this is a way to do and he said that he saw someone do it this way and he suggested me to try at least. Although I didn't want to at first, but then I started.
At the beginning, I didn't like it myself but my husband kept motivated me saying I'm doing good and then I kept doing it and finally I really like it in this way.
---
Process
I drew the entire pencil sketch at first where I drew the face at first and I could do better with the bigger space where I could give a proper pair of eyes, nose and the lips. Then I drew the body and the hair and I drew the sword at last.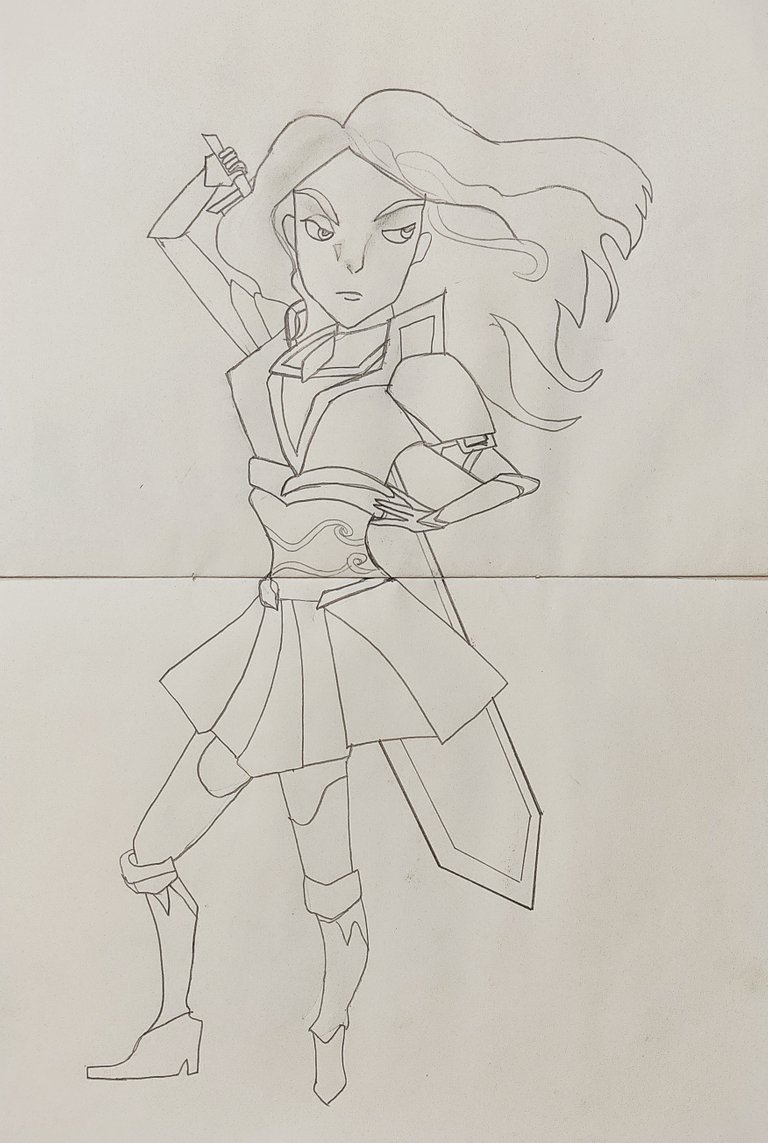 Then I thought I'd leave it in pencil sketch but my husband again suggested me to paint it with my water colors and I started coloring it. At first I colored the hair, then the face and some more parts.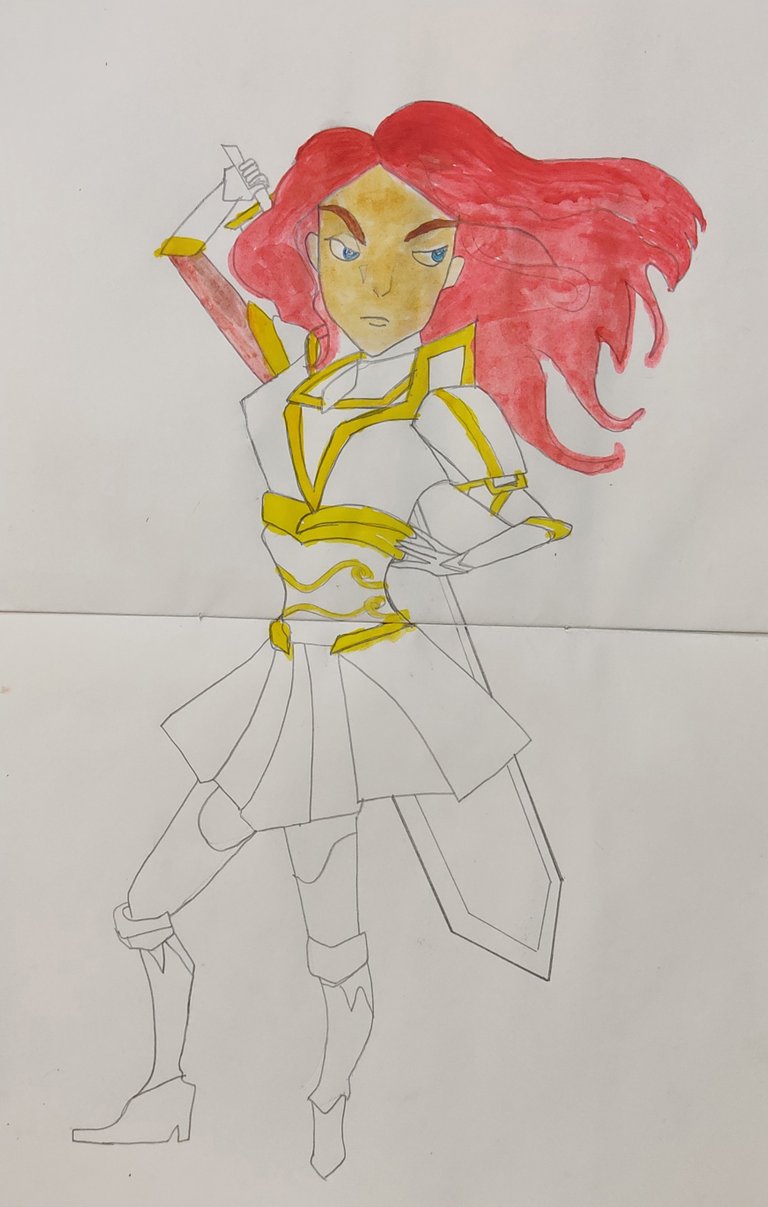 Then I kept painting other parts and in the meantime, my husband came and captured a picture (the below picture) while I was busy painting. I was so busy that I didn't realize what he did but later when he showed the picture then I know it.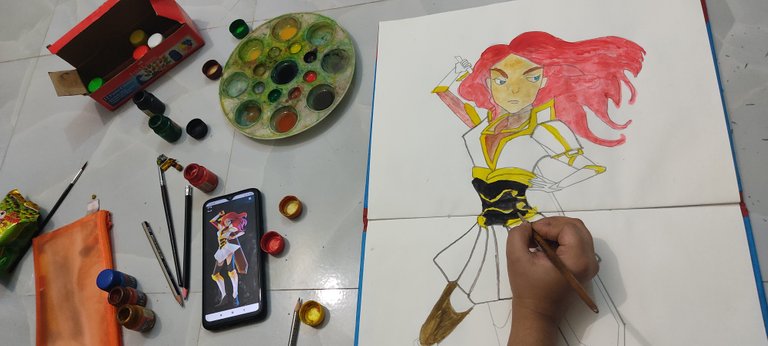 So I kept coloring it and tried to give it the exact color that's in the official art. And for that I left the dress blank which would show white color although I was confused on that part thinking should I leave it white or color it and then I left it blank with the white background.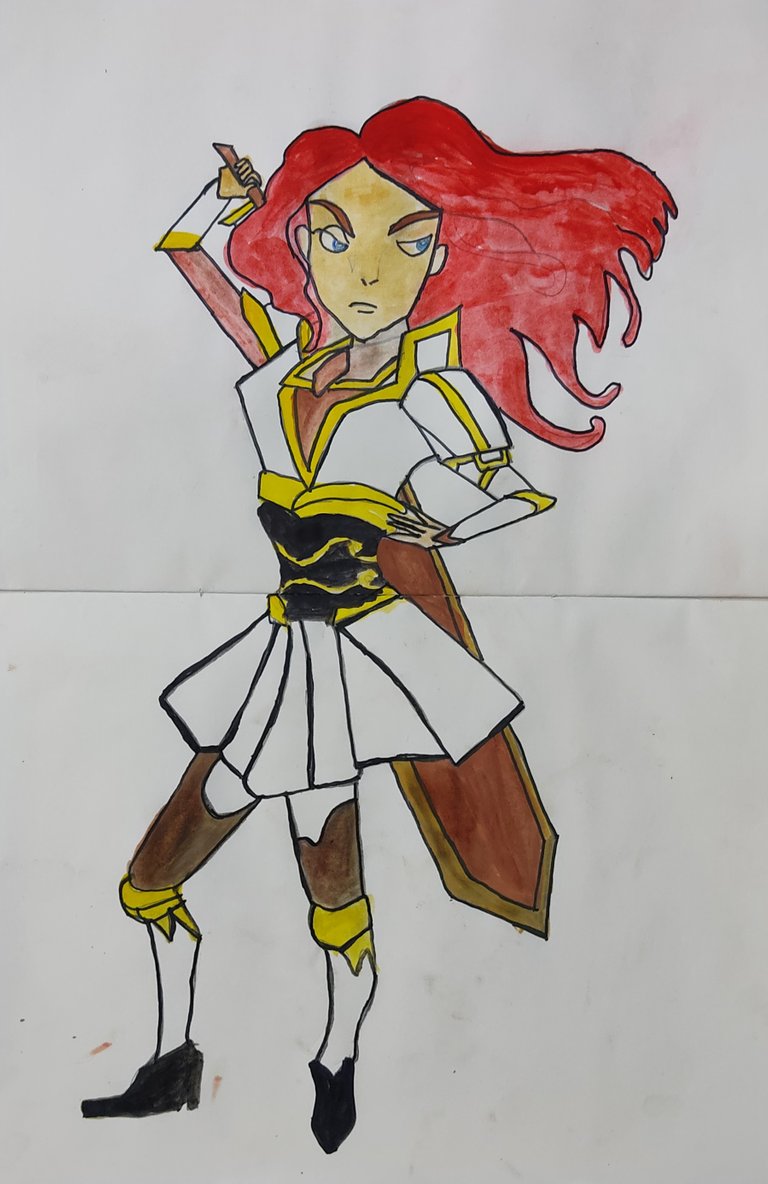 After I finished the painting, I gave finishing touch on it and after I gave finishing touch , it gave this final look.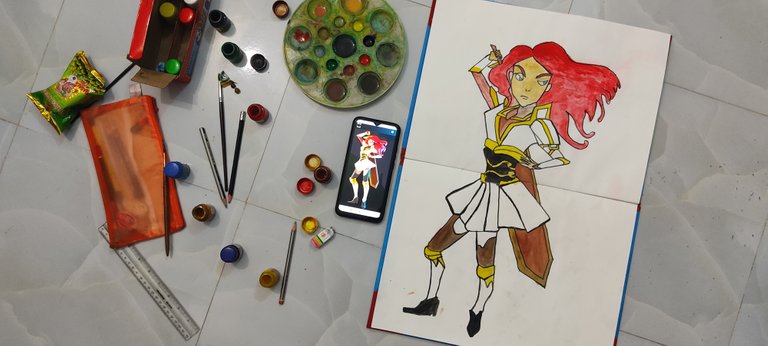 Then my husband helped me by capturing this picture from up above while I was taking rest on the floor. Making two paints at once made me so tired.
That's it.
I'm still learning and trying to do better with my drawing.
So please don't think otherwise and keep supporting me.
My referral link of splinterlands:
https://steemmonsters.com?ref=sharminmim
---
I want to say goodbye now.
I'm hoping that this post will get some nice view and I'll be trying to do better next time.
Stay safe & stay home for corona epidemic.
Thanks.
Sharmin.
---