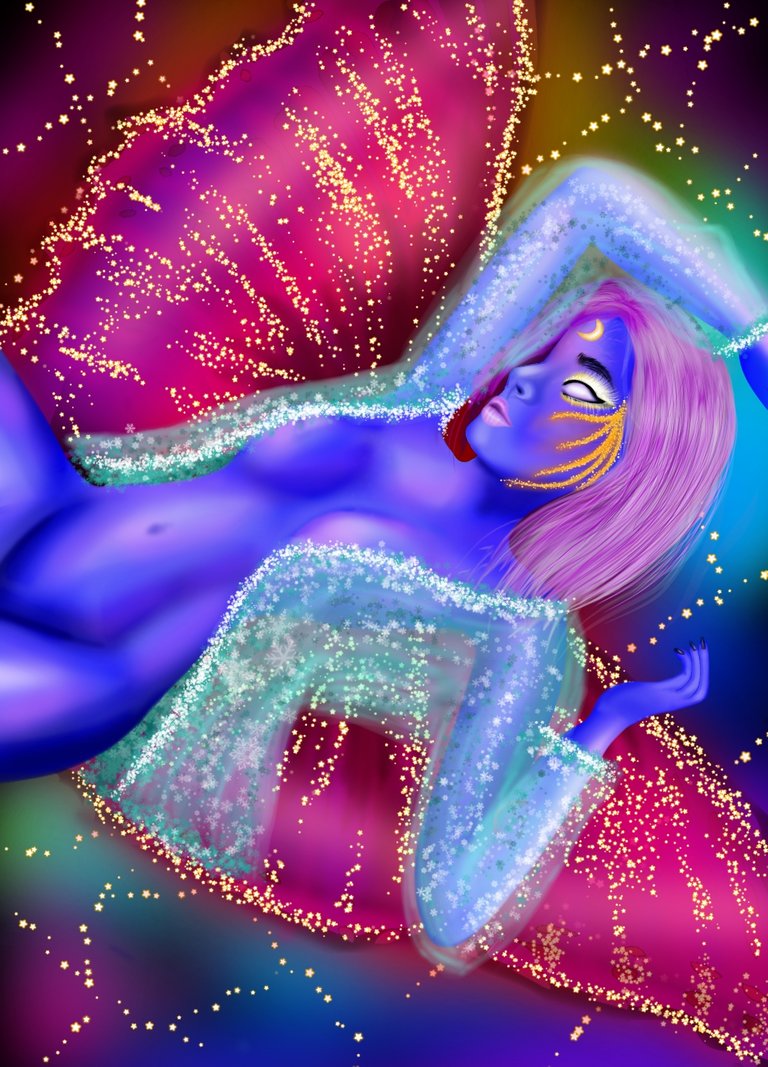 ¡Hey hivers! ❤️ Saludos mis queridos. El día de hoy les comparto este dibujo en digital, titulado UN HADA DE SUEÑOS PROFUNDOS. Este dibujo tiene un poco de historia, por su misma creación desde el inicio en mi imaginación ella a pesar de no tener un nombre como tal, aún así es un personaje para mí. Es netamente representativa en comparación de muchas otras piezas antes pintadas.
Hey hivers! ❤️ Greetings my dear ones. Today I share with you this digital drawing, titled A FAIRY OF DEEP DREAMS. This drawing has a bit of history, by its very creation from the very beginning in my imagination she despite not having a name as such, still is a character for me. It is clearly representative in comparison to many other pieces painted before.
Me siento y encuentro reflejada en varios sentidos, en mi arte o quizás mis pasatiempos, son una de las pocas maneras en la que puedo ser espontánea. Gracias a Hive eso es ahora menos solitario. El poder y tener la valentía de compartir lo que hago sigue siendo un reto para mí que de hecho me alegra seguir intentando.
I feel and find myself reflected in many ways, in my art or perhaps my hobbies, they are one of the few ways in which I can be spontaneous. Thanks to Hive that is now less lonely. Being able and having the courage to share what I do is still a challenge for me that I'm actually happy to keep trying.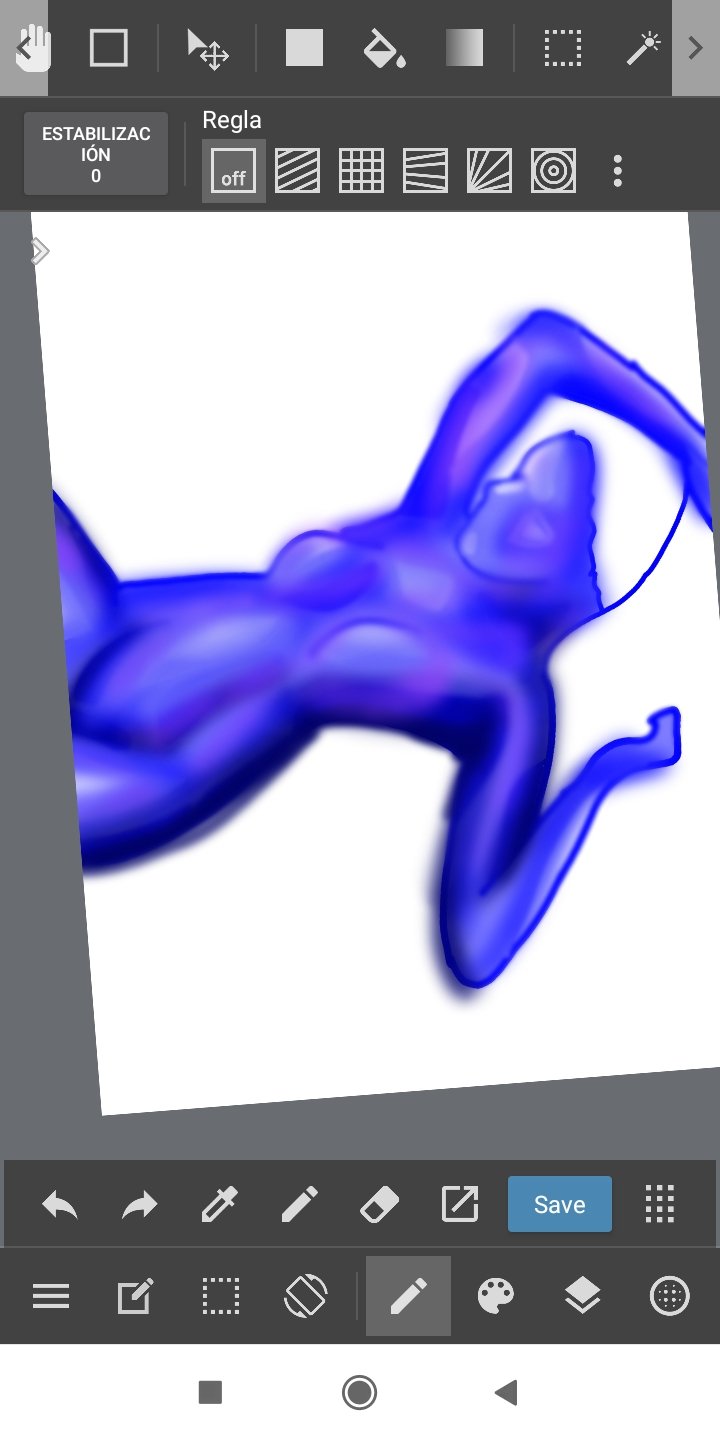 Esta es mi forma de expresarme o tal vez canalizar mis emociones al ser tan poco social. Y en mi subconsciente al dormir pasan tantas cosas fantásticas y terroríficas que parecen ser sacadas de una novela ¿Pueden los sueños significar algo? Me gustaría saber que piensas al respecto…
This is my way of expressing myself or maybe channeling my emotions being so unsocial. And in my subconscious when I sleep so many fantastic and terrifying things happen that seem to be taken out of a novel Can dreams mean something? I would like to know what you think about it?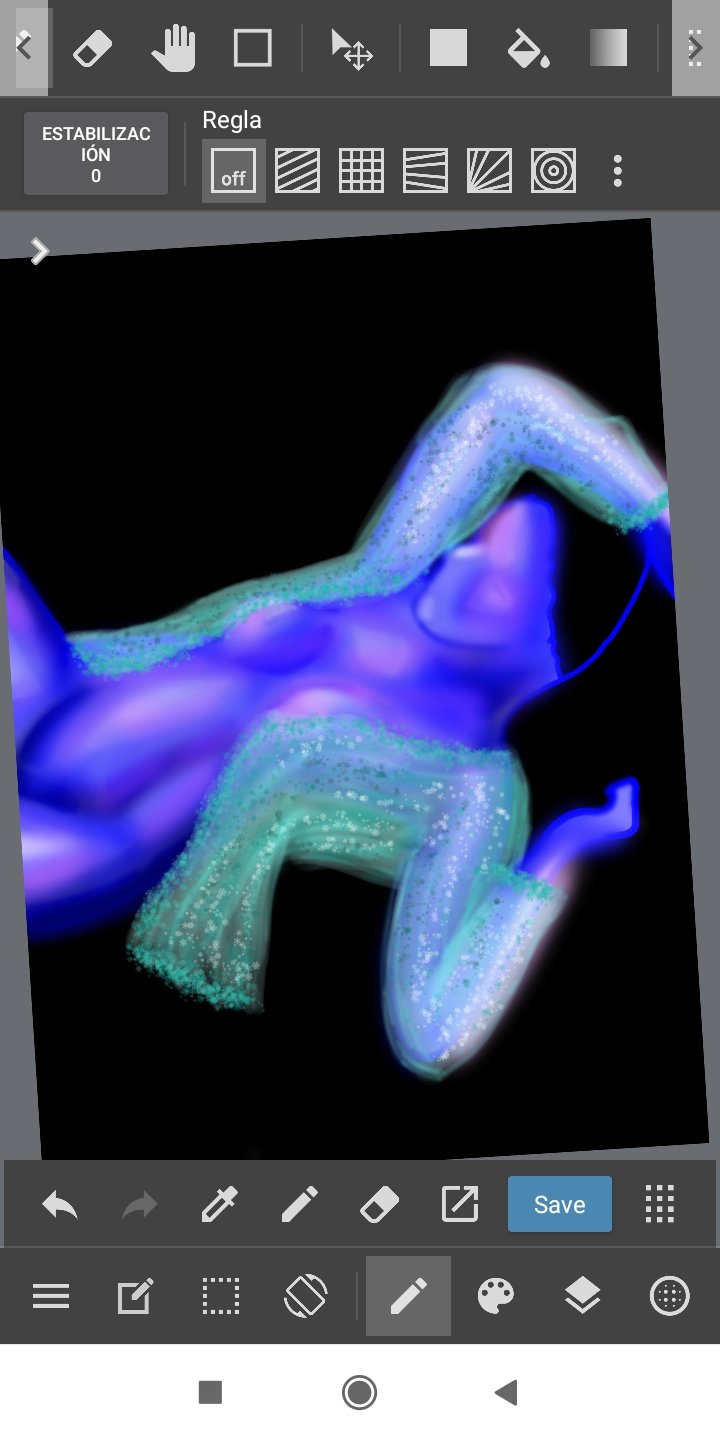 Ahora, aquellos sueños que tenemos cuando estamos despiertos y nos hacen suspirar de anhelo y emoción ¿Cuáles son? Me dije a mi misma que la única forma de empezar era perder el miedo.
Now, those dreams that we have when we are awake and make us sigh with longing and excitement, what are they? I told myself that the only way to start was to lose my fear.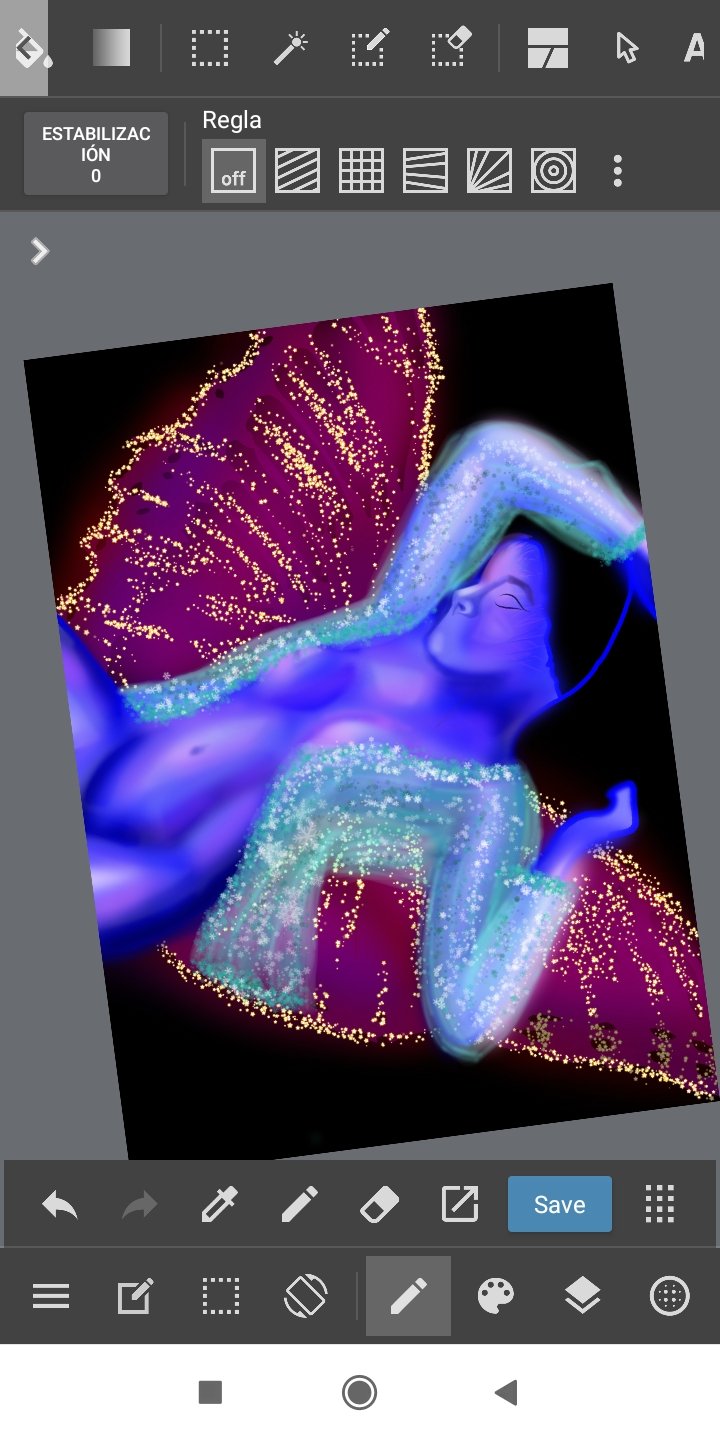 En muchas películas las hadas mueren cuando no creen en su existencia, pero no podemos morir esperando que los demás crean en nosotros ¿Verdad?
In many movies fairies die when they don't believe in their existence, but we can't die waiting for others to believe in us, can we?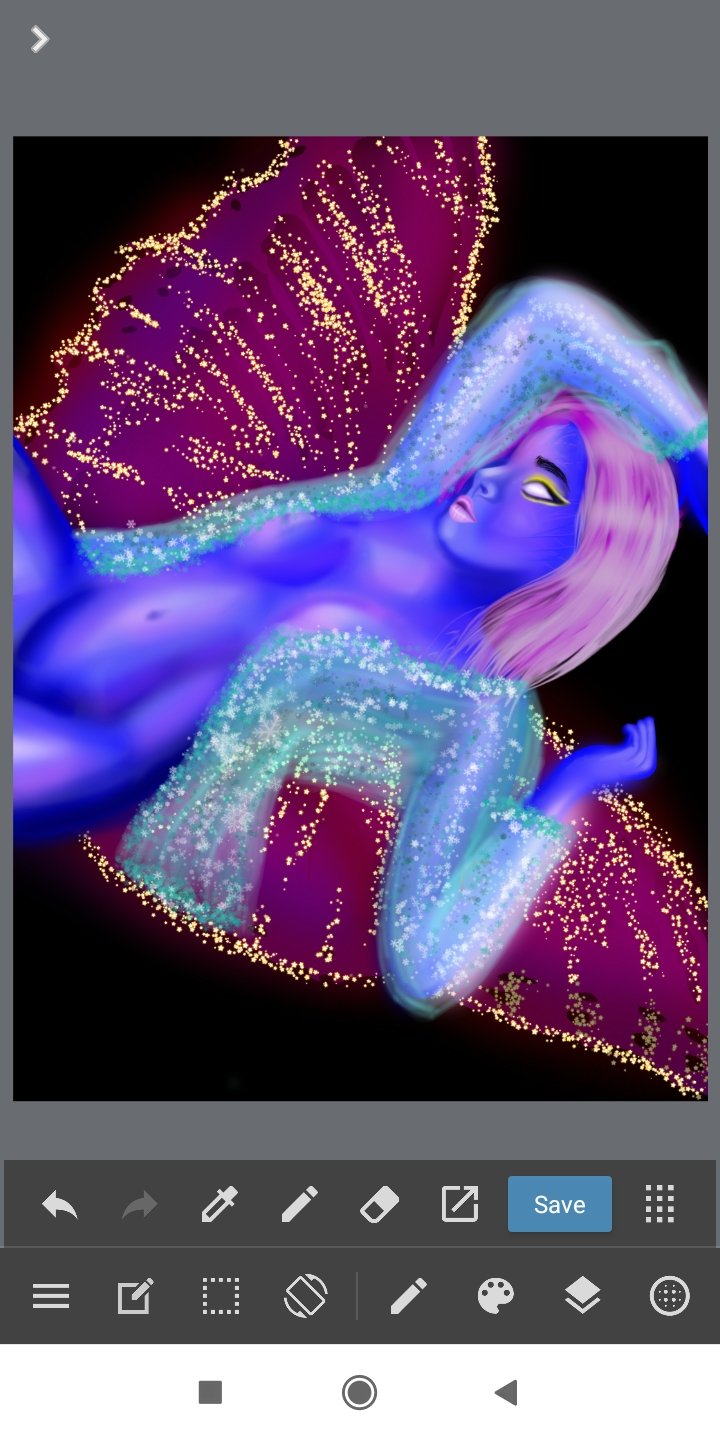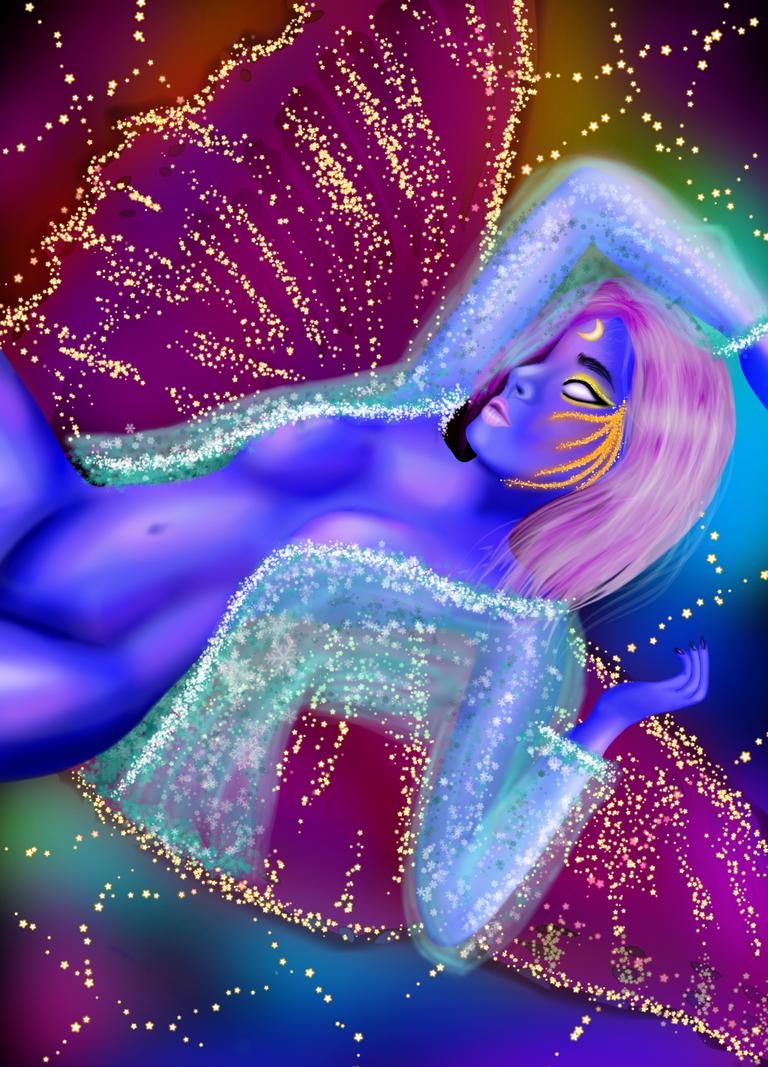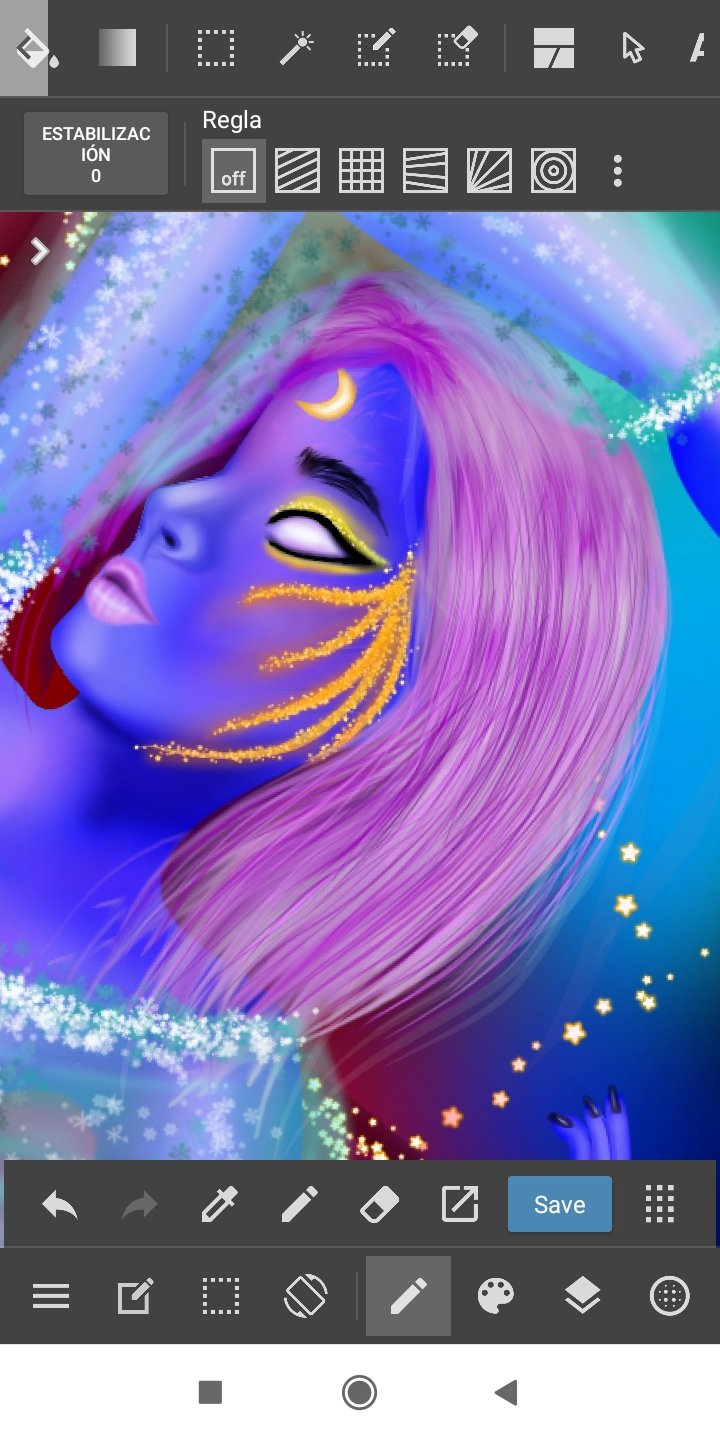 Sigo explorando mi arte, encontrandome a mí misma en él ¿Cuáles son mis sueños? ¿Pinto más colorido porque soy más feliz? ¿Qué emociones dejo reflejadas en mi arte? Sin duda este es un hada que quiero que vuele y llegue lejos ...
I keep exploring my art, finding myself in it. What are my dreams? Do I paint more colorful because I am happier? What emotions do I leave reflected in my art? No doubt this is a fairy that I want to fly and go far ...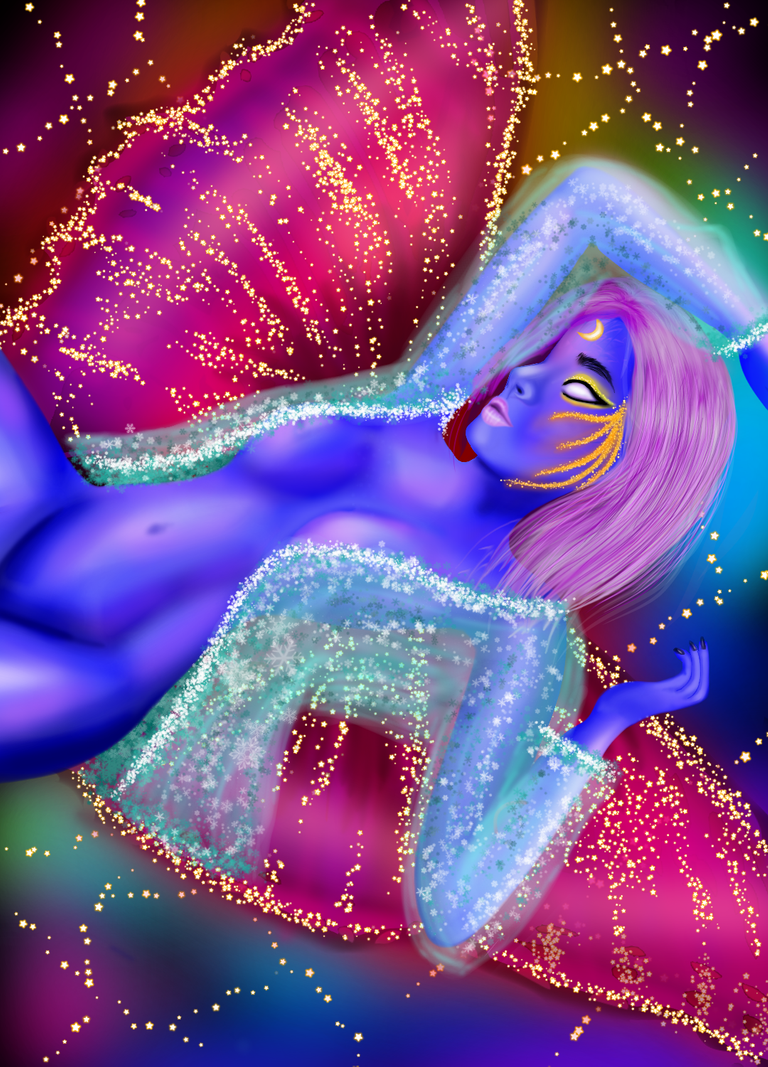 Por hoy me despido dándoles las gracias nuevamente por el apoyo y llegar hasta acá. Mis buenas vibras para ustedes y sus futuras publicaciones, besos y abrazos.
For today I say goodbye and thank you again for your support and for coming this far. My good vibes to you and your future publications, kisses and hugs.