Blockchain Games and OwyFarm Top Picks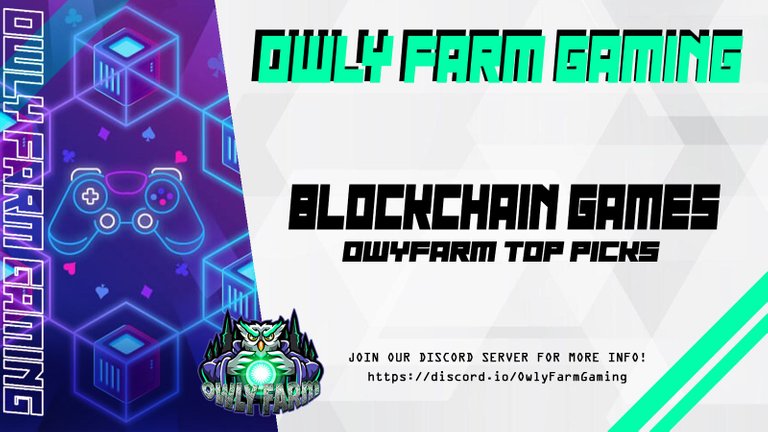 According to a Digital Media Report analysis, the worldwide video game business will produce $220 billion in sales by 2025, up from $154 billion in 2021. Thus, the video game sector is one of the most profitable and competitive areas to extract value. For this reason, the introduction of new technology and solutions is accepted by large enterprises and game creators equally.
Ubisoft, one of the leading in gaming industries, has launched the "Ubisoft Entrepreneurs Lab" accelerator, which incorporates producers of blockchain games such as Sorare, Axie Infinity, Skyweaver, and others. The purpose of the programme is to give assistance and chances for companies to enhance their awareness and competence while producing games employing augmented reality, virtual reality, and blockchain technology.
It is becoming clearer what our gaming industry is and what the future of gaming will look like. Blockchain is a web and technical development that will change the future, including the gaming industry.
That being stated, every gamer should start learning and understanding Web3 and blockchain if they intend to, because it is where the future of the gaming industry is heading. And if you're not sure where or how to begin, OwlyFarm is a great place to begin your journey into these so-called "Play2earn" games.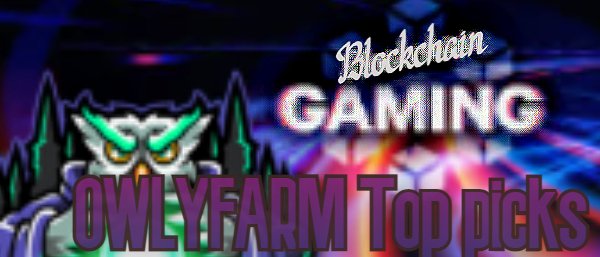 For the record, OwlyFarm is a relatively young, non-profit organization, consisting of a few hundred members and rapidly expanding by days. With the intention of assisting and educating those who are unfamiliar with blockchain gaming, it may just be a space for individuals to hang out and speak about gaming, crypto, or whatever else they like. Anyone is invited to join our Discord server.
Along with this, we also present our list of blockchain games, which are ideal for newbies who have just started to learn about blockchain and web3 gaming.
---
---
This list includes games that are already being actively played and discussed on our server and are guaranteed to continue receiving new updates in the future, so users won't be worried to start investing in the games. Furthermore, if someone wants to start playing any of the games on the list, they will most likely find all of the guidance and resources they require within our server. We are glad to mention that some of our members are pro-players and are proficient at the game they played.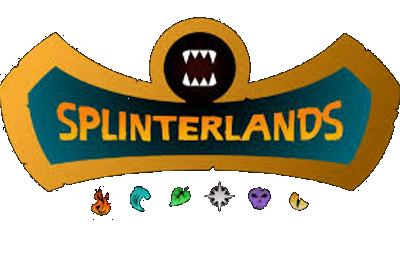 Splinterlands is an NFT card game based on the Hive blockchain.The game is similar to the popular Hearthstone and other TCG games.The idea of the game is to gather cards with diverse traits and skills, which are used to combat with other players, swap, or sell.
The game is all about strategy and deck building.
The game is available to be played for free, but players need to buy the Summoner's Spellbook to start earning, which is not NFT and cannot be traded or given to another person. This spellbook also automatically creates a Hive account for you.
By winning fights, completing daily objectives, or participating in tournaments, players enhance their rating by progressing to the higher leagues, collecting bigger awards, and acquiring more powerful cards.
The tokens that you can get via winning games and tournaments, selling cards, and airdrops are SPS and DEC,which both have real value and can be exchanged for real money.
---
---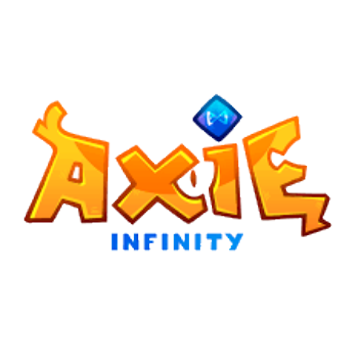 Axie Infinity is a blockchain-based decentralised game and one of the first generation of Play2Earn games.The premise of the game is to employ NFT pets called Axies. In order to become a member of the game, you need to acquire three axies on the platform.
These Axies belong to you and produce concrete rewards: Smooth Love Potion SLP crypto tokens that can be swapped for money. The initial fee will be a significant barrier for many players, but this is a game that rewards players based on the amount of time and effort they put into it.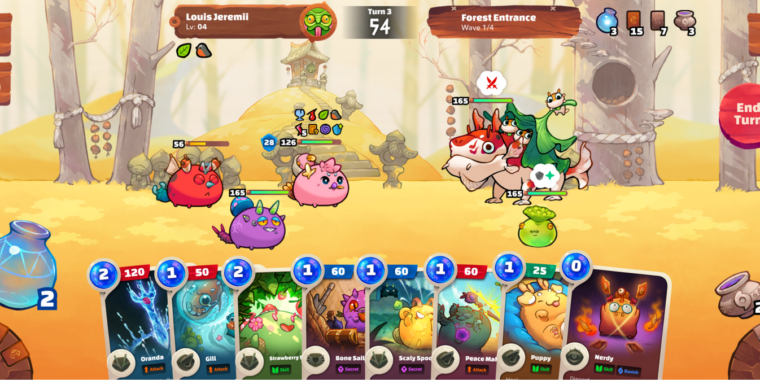 Axie Infinity requires a significantly higher initial investment than a typical PlayStation or Xbox game.
The game operates on the Ethereum Blockchain with the support of Ronin, a sidechain that helps decrease costs and transaction delays. It's mostly centred on turn-based fights, either aga
inst computer-controlled Axie teams or live opponents via the Internet.
---
---

Skyweaver is another TCG game on our list. Featuring an advanced gameplay system, top-notch graphics, multiple choices of heroes to choose from, balanced decks, deep layered structures, and over 500 cards of units and spells combined to be used for building your decks, the game is by far one step ahead of the others that fall into the same category.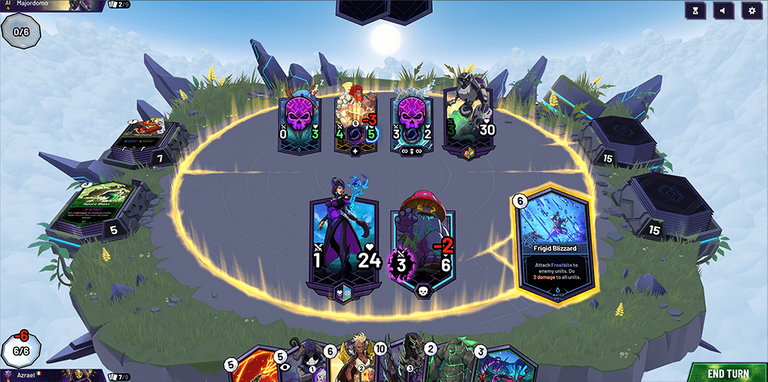 Skyweavers, unlike the others, do not have their own tokens to earn, instead relying on USDC, a stablecoin whose value is fixed to USD 1:1.Any transactions for the game is conducted via sequence wallet.
And additionally, this doesn't imply you won USDC by winning the games. The Skyweaver reward system is not the same as other play-to-earn games that you may have played. Players won't win any crypto by playing the game. Instead, they earn it by winning a silver card, an NFT, when they achieve the top of any of their leaderboards. The player then got to select whether they wanted to sell the silver cards in the marketplace for money or whether they wanted to swap them for a ticket that is required if they want to play in Conquest mode, which has a bigger prize, which is gold cards. Players have also earned money by participating in tournaments organised by various organisations and gaming guilds, such as Xborg and IndiGG.
---
---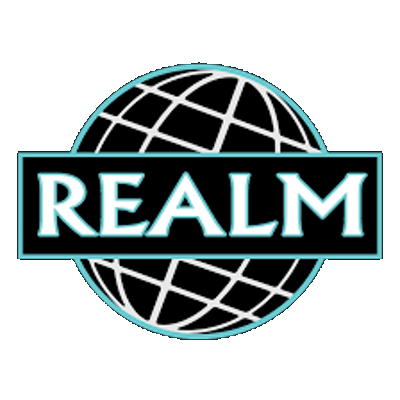 Realm is a resource management game in which you effectively deploy your NFT Leaders and Helpers to protect the planet from catastrophe. Players will be able to obtain resources, gain access to locations, earn RLM Tokens, upgrade their NFT, and participate in a variety of other activities.
The primary game takes place in the near future, when the world is in tatters due to battle, malnutrition, sickness, and meteorites. Leaders today are failing and losing control. A covert group known as Realm is assembling a team to restore order to the globe. Players will be able to gradually create their own Realm team with the ultimate purpose of restoring order to each zone.
This will not be straightforward, and the player will need to apply a lot of strategy, starting with choosing a leader who has their own abilities to employ.
Based on your plan, there are many strategies to play the game and earn leaderboard rewards in leagues that are categorised by player NFT power.
Realm token RLM, which is currently can swapped to WAXP tokens on numerous exchanges and swap platforms on the Wax blockchain.The game also had its own in-game marketplace, which made getting NFT as easy as it has ever been.
---
---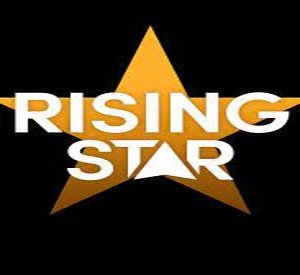 Risingstar is a unique game where you started as a local band singer and, from there, climb your way to the top and become a star. Though it sounds simple, it's not.
By completing missions, you will be rewarded with starbits, the official currency for the game, which has value and can be traded in exchanges.
Risingstar is one of the blockchain games that we classify as true play2earn free2play.
Anybody that have a Hive account can begin playing and earning in Risingstar.
p/s:
If you are having trouble powering up your new Hive account, simply go to the OwlyFarm discord server and ask in general chat. I or another member will gladly delegate some HP to the accounts, allowing you to perform operations, play games, and execute actions within the blockchain.
---
---

The list is for games that have not yet been officially released or have received good feedback from our members that have already played the games.

Our waiting list is topped by Psyber-X.According to official sources, the game is an FPS in genre, but as time goes on, it will also serve as the basis for additional games that will be launched and developed by their team in the future.
What does this mean?
This implies that every NFT for games will have additional utilities, not only for the FPS modes, but also for other modes or even other games.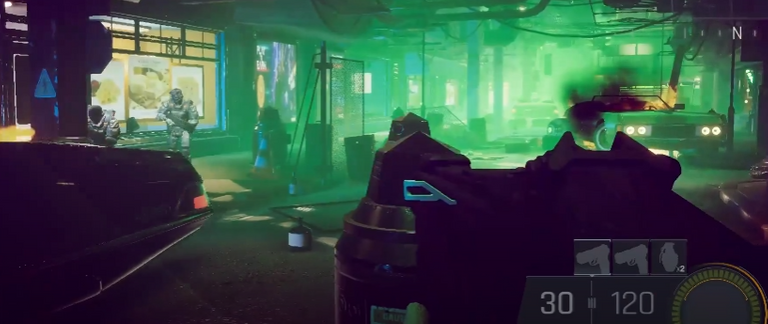 Psyber-X is expected to show off NFT capabilities in gaming. Despite the fact that the game is still in its last stages of development, the fact that it will be gigantic when it is officially published and available to the public is apparent.
This is where NFT genuinely outshines other non-blockchain games.
There are several factors that generate the Psyber-X hype.
Several instances include tweets, contests, and sneak glimpses of inner game images and characters. We at OwlyFarm feel that the game will be worth the wait.
---
---
2. KERESVERSE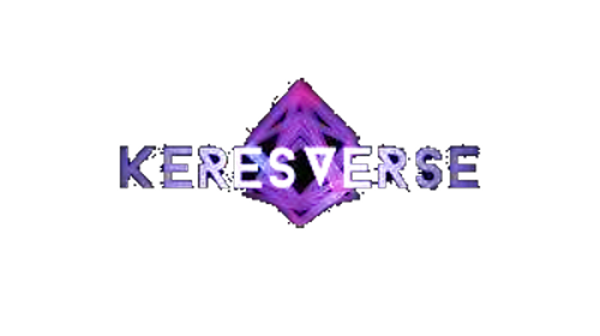 Keresverse is yet another first-person shooter that has made it onto our waiting list.In Kerasverse players are divided into two teams to compete against one another. The aim will be to eliminate the other squad in order to win and take home the blockchain assets as a reward.
Players can visually improve their avatars in Keresvers, including weaponry and character sidekicks.These aesthetic acquisitions are delivered in the form of ERC-1155 tokens (NFTs), which users get when they buy or earn as staking rewards.
Skins can be used in-game, traded on the Keresverse Marketplace, or withdrawn to an ERC-1155 compliant wallet.
The fighting arena in the Keresverse allows players to engage in intense and fast-paced First Person Shooter action in order to reap the benefits of each bout.The victorious team receives the benefits, while the losers must try again.
The Keresverse also includes a large lounge area where players can socialise with their friends while exploring the [Keresverse] virtual grounds.This area will be subdivided into land plots, which will be tokenized as ERC-721 tokens. Players may utilise land tokens to construct structures with various functions in order to acquire Keres tokens or special NFT that can be used to increase the player's position within the Keresverse.
Furthermore, players will be able to attend live concerts in the broader Keresverse organised by artists and influencers in the media arena by purchasing a tokenised ticket sold by the artist or influencer on the platform. Players may receive access to live conversations and a backstage arena with a variety of premium features by upgrading their ticket.
Keresverse will also provide a fully functional marketplace where users can trade, rent, sell, or buy NFTs from the game.There will also be a casino section where users may wager their skins or other Keres Assets to earn extra incentives and attractive premium skins.
Keresverse seeks to empower its community by granting actual ownership of in-game assets while also compensating skilled players for participating in its skill to win meets play to earn model.
---
---
3. PIXTALGIA

Pixtalgia is an action-rpg similar to [Castlevania] game on the Nintendo GameBoy, in which you control your character and embark on a monster-killing, treasure-seeking adventure.
The game is currently in its beta stage. People who have obtained its NFT, which also represents the character that the player will use to play the games, can begin playing them right away.
The games developers, IP Digital Service, chose to create Pixtalgia on top of the Wax blockchain as the chain already has many features that blockchain games need for scalablity, affordablity, and sustainability.
---
---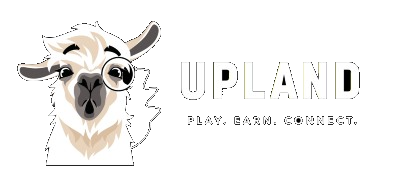 The last game on our list is Upland. After spending some time with the game, we concluded that it has potential, but we are not going to guarantee or claim that Upland will be the next big thing and bring you millions of dollars.For now, it's a guessing game that will win you money. Upland is a game in which you may acquire chunks of land based on real-world plots of land.
Not only can you acquire pieces of land but also earn a return on such plots, comparable to that of a real-life rental property. Each plot of land generates a 17% commission on the base price set by Upland.Furthermore, you may also sell off your property after you gain its ownership at better prices. For instance, you may even build flats or homes on your land. Upland offers a lot of houses for sale in different places throughout the United States.
To acquire property in Upland all you'll need is UPX, i.e., the official currency of Upland.
Upland's ecosystem is mainly built on the EOS blockchain, which means that virtually all of the game's activities are legitimate transactions that are pushed on and recorded by the blockchain. Despite this, by definition, UPX is not a cryptocurrency. The coin is merely a utility token used in-game to acquire NFTs, despite its presence on the blockchain.
This implies that UPX can only be exchanged inside the Upland ecosystem. However, all in-game NFTs are entirely marketable.
---
---
The future of gaming
Play2Earn games are gaining popularity not only because of the additional earning possibilities but also because of the hoopla surrounding DeFi and NFTs. It is worth emphasising that in order to gain actual revenue from gaming, you need to spend your own money, time, and effort while also having some luck to obtain uncommon things that can be sold at a profit. The blockchain and NFT gaming business is only beginning, but you can already observe how the sector is packed with games of all genres with their unique features and capabilities. The expansion of this section of the crypto business will accelerate in the near future, and the number of users who make money via gaming will only grow in time.
The top corporations in the conventional gaming sector are interested in bringing new technology and creating novel solutions. The Blockchain Game Alliance was founded, for example, to promote and spread information about blockchain technology, as well as to foster gaming communities and ecosystems with opportunities to exchange experience and expertise. Thanks to the BGA association, a new NFT standard called Blockchain Bean Asset is being created, allowing for decentralised content storage, digital signatures, and other functionalities. It's worth mentioning that the partnership comprises firms like Ubisoft, Fig, video card maker AMD, ConsenSys developer community, and others. Not only that, but as this article is being written, more and more large corporations are becoming interested in blockchain gaming.
---
---
About Owly Farm Gaming
Owly Farm has a dream to reach more people and help more crypto enthusiasts far and beyond. With that, we would like to announce that owly farm accounts on different social media channels will be active soon! We will be posting crypto and NFT news over those channels so make sure to leave a like and a follow on the links below.
Facebook
Instagram
Twitter
Twitch

---
---