Store Reopening!
---
Hi all. If you follow my blog @ahmadmanga, you know that I'm a big gaming nerd! I used to buy many Humble Bundles a few years ago, and I still haven't finished playing all the games I redeemed. Since my gaming time keeps plummeting, I still have a lot of unredeemed games in my bundle library.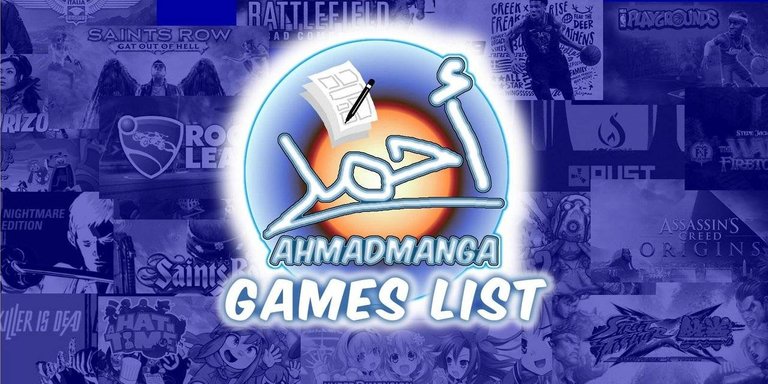 So, I'm selling the ones I don't need!
Some games below are ones that I might redeem myself if I finished enough games from my backlog, but recently I'm not gaming on PC that much.
This is something I used to do back on Steem, but since I migrated into #HIVE, I never had the time and circumstances for to do it again. Now, I can access the internet more consistently, I believe now is the perfect time to go back to this!
Accepted Cryptocurrencies/Tokens:
HIVE & HBD and some CryptoCurrencies like #LTC #ETH and #BCH.
I also Hive-engine tokens with strong communities: #DEC #SPT #LEO #LIST #BATTLE!
If you're new to my posts check below the games for "How it works?" section. Currently, I only sell manually, but I'm looking for ways to automate this!
---
List of Games:
I divided the games into 3 sections. Hive Value section are the games that I sell for more than $2 and they're usually AAA titles. Medium Cost are around $1 to $1.5. Cheap Games worth around $0.5. My Prices vary for each game but they're mostly cheaper than the prices these games are sold at in third party sites.
---
---
How does it work?
Check the games I have above and if you're interested in any:
Contact me. You can comment below on HIVE. Send me a tweet @ahmadmanga. Chat me on Discord if we're on the same server.
Add me on steam. My Steam Profile Link We can talk on another platform but I need to know your Steam name!
We have a chat and decide on the price of the game for your preferred Cryptocurrency/Token.
There we will make our deal, don't pay before we both agree on the price.
---
If you know a service that could help me automate this, please let me know.
Posted Using LeoFinance Beta