First, I didn't know that this game existed, and to my surprise, it's super cool, even though I still have things to understand, but I know that little by little you will help me understand it easily.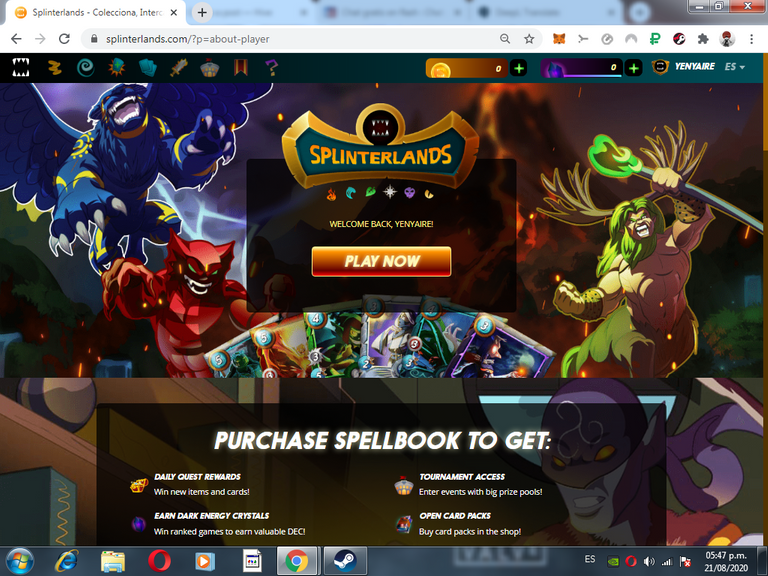 I've already played several times, but obviously, I haven't bought the magic card pack or the battle pass, for now, I'm in free mode, to try and learn and see how I can raise money to be able to buy what the chest costs, which are I think $10.
This picture below is my profile and what it describes is my level and all the other characteristics, I have had 7 battles of which I have won 5, which means that I have started well. But I still don't understand about the cards, I feel that there must be some card guide to know your powers among others.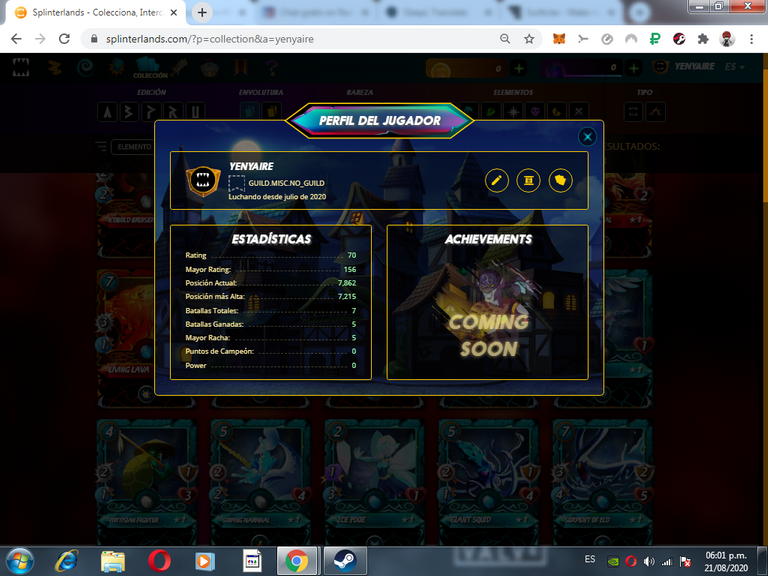 Now, I have a collection of cards, but I think the cards are random and obviously, as I am starting they are normal style cards. What I would like to know is if everyone when we start, gives us the same cards, or they always change.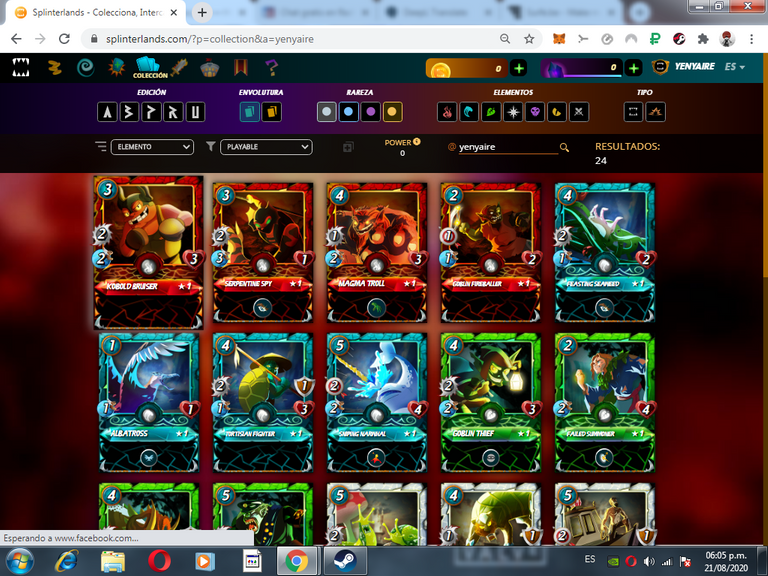 Those are some of my cards, which I think are normal types, I hope little by little to have powerful cards, although I have seen that to have that kind of cards I have to buy the Spellbook. So, I hope you help me because I want to open a channel and broadcast the game so that every day I have more and more followers.