Got to buy some DEC: Tribaldex
Well there is a FOMO on for the last few UNTAMED Splinterlands card packs right now. I am never much of a pack buyer. I preferred previously just to buy my cards as needed. But now card prices are so expensive, that enterprise is mostly futile. Don't get me wrong, this is great news for all players and investors of the game. So, as the packs were running out, I tried to get a few towards the very end, just mostly for nostalgia purposes, but also in the hope that maybe later on, I can sell some of the packs for higher prices. Also maybe, I can open some and get a few last Gold Foil Legendaries. One can hope :). In order to ger last quantities of packs, (also I was buying the Dice packs, which is DEC only) one way to buy them using DEC. I always run out of DEC. So my choices were as follows:
Buy from Hive-Engine Market
Buy from Cub Defi
Buy from Tribaldex Diesel Pool
The first two I have tried before, and the last one is new to me, and I have never bought anything from Tribaldex. I don't think, even it Tribaldex is around for a while, may hive veterans may not have tried it. I don't think it was markets that much. So, I decided to give it a try and decided to write this post (disclaimer, the owners of the Tribaldex didn't ask me to write it, they don't even know that I am writing it). Below is the landing page, and the interface is dark, clean, and easy to follow; just the way I like it!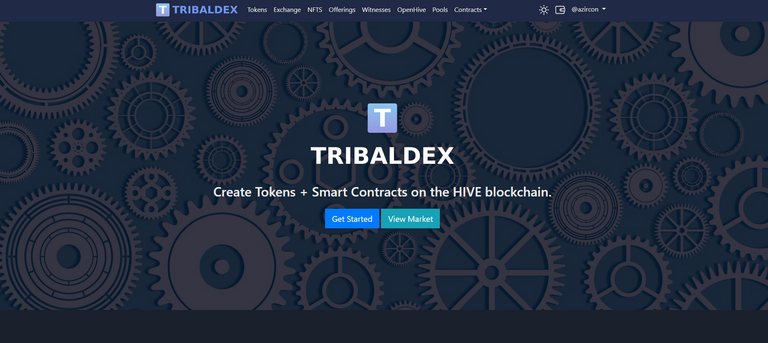 Log-in via keychain is straight forward. Follow by that, I checked my wallet, which is my HE wallet and I didn't have much there, so I transferred 1000 hive there. Tribaldex takes a 1% fee, so I get 990 swap.hive from it.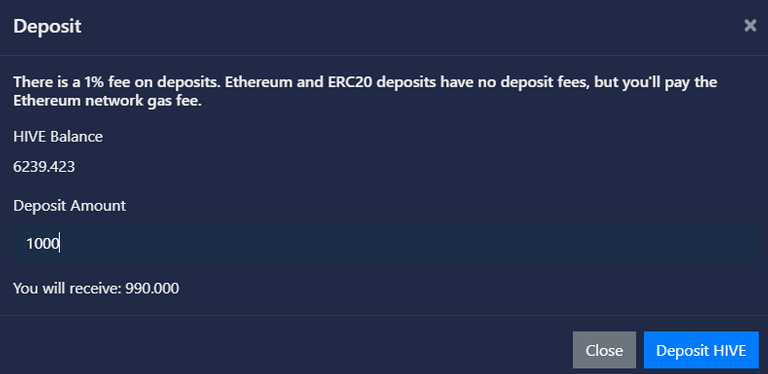 1000 hive worth of DEC buying is not perfectly easy at Hive- Engine, as it tends of move the market a lot. This is simply because at times, Hive Engine doesn't have satisfactory volumes. Also, either I have to create a single large order and wait and hope that it will get filled, or I must create many small order and execute them slowly depending on market condition.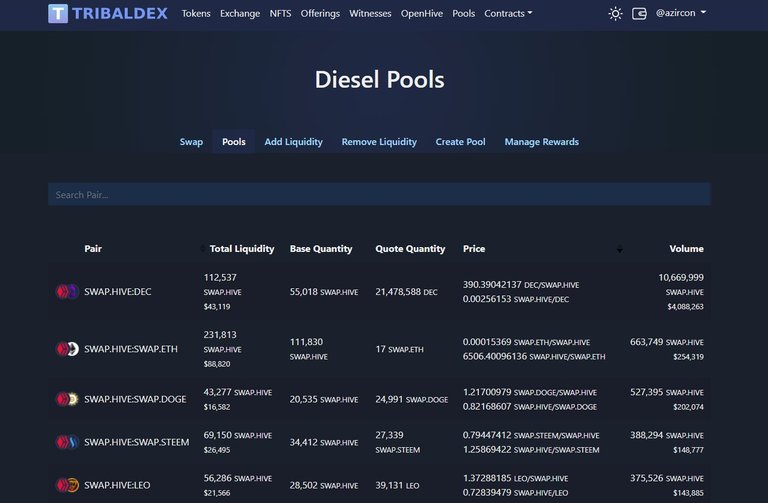 Above are the top pools, and DEC happens to have the higher volume 21M Plus, which is adequate to handle slippage.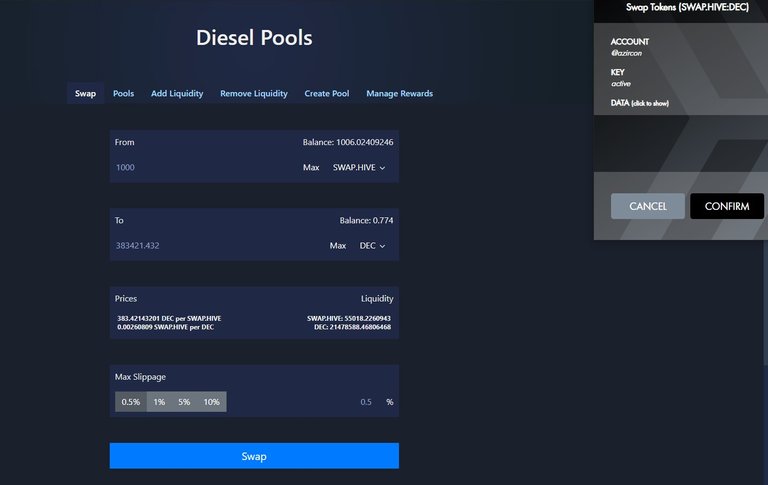 It is a one-click swap order, integrated to the keychain commandand very easy to execute in a flash! With a single click, I bought 385K DEC that I needed to buy some Dice cards. Yeah, I bought Untamed cards too later, using the same method.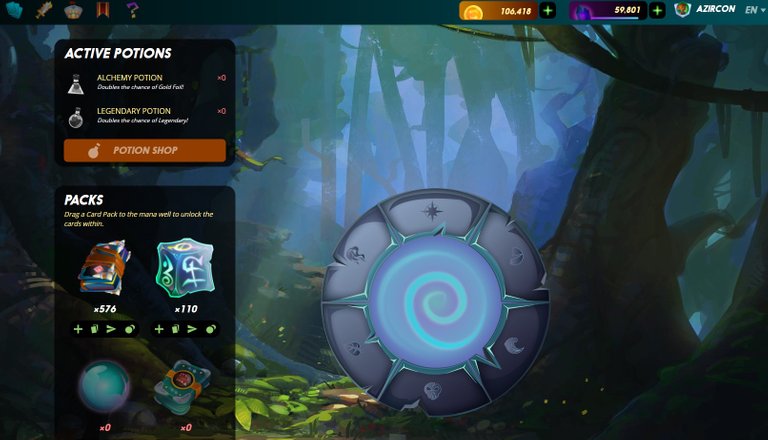 There you go, I purchased 100 Dice pack (you get a bonus of 10 packs for bulk purchases. There you go, easy-peasy-lemon-queezy way to purchase large amount of DEC to buy those remaining Untamed pack. As of this writing there is only a bit more than 27K packs left!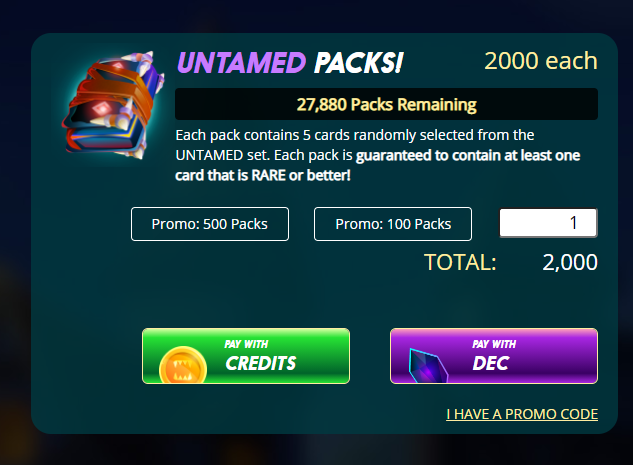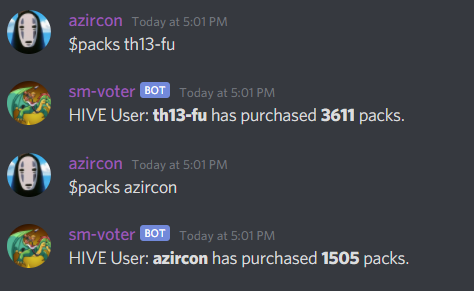 Yep, that's right, almost all of it purchased in the last 2 days! Phew! If this is not FOMO, I don't know what is :)
I love FOMO. @aggroed, I did my part, man ;) Love the game, and love what you guys do for the game.

---
---