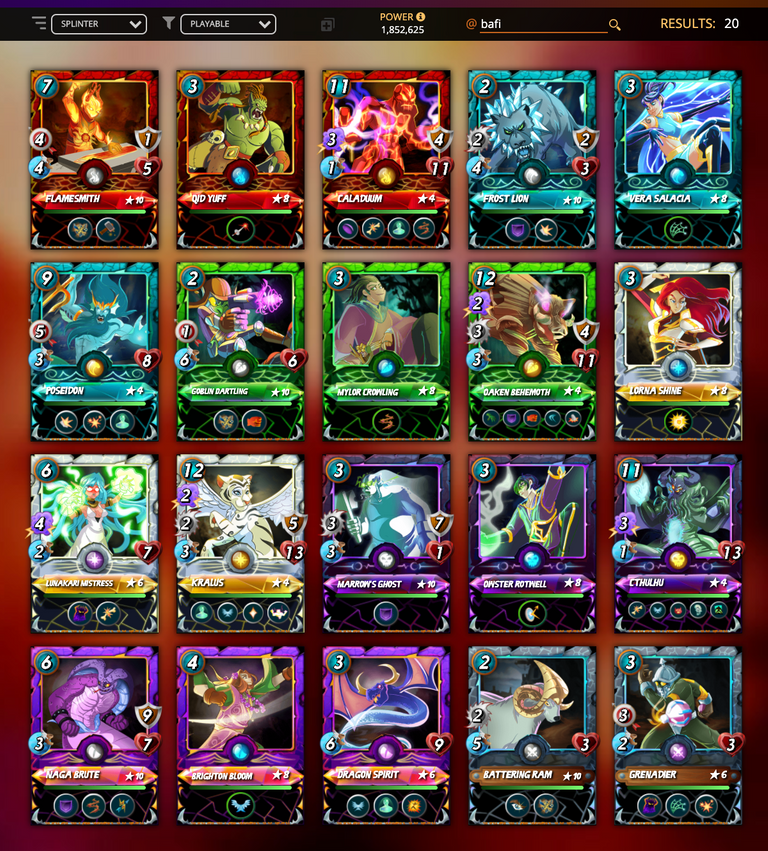 ---
For anyone interested completing a regular DICE set by getting DICES packs.
It took a total of 550ish dices to complete it, with several trades being done. In total I opened 4 GFL, and I kept going selling all gold cards to get either more packs or the card I missed. Completing Legendaries and Epic is easy, for the rest you really need a trade partner to complete the set.
Without trading you need north of 800 DICES to complete the set.
But trading is fun! So why not trade?
---
I'll talk more about the new dices cards with a series evaluating the cards per splinter, if you already have a favourite let me know