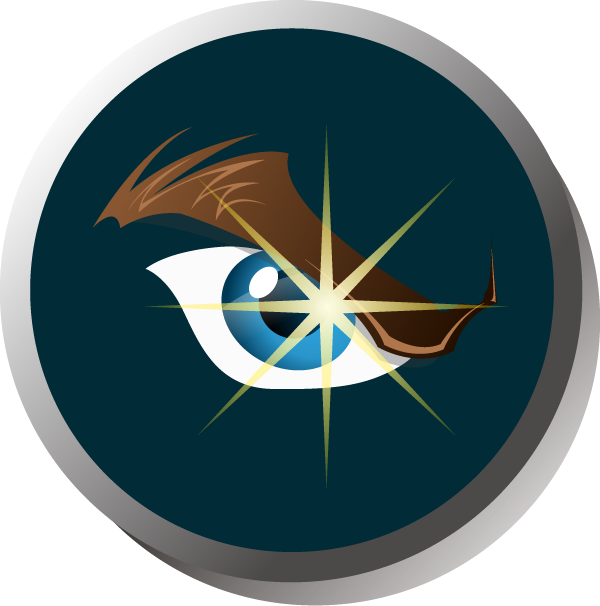 There are a host of skills available in Splinterlands; some of them are more badass than others but of course, all require understanding of the game to be used well in battle. Amongst the long list of skills that cards can possess, Opportunity is my favourite and it is also the reason why Serpentine Spy, despite not being the most glamorous card, is my favourite of the lot.
The first time I enjoyed opportunity ability in all its glory was ehen I got my ass beat by an opponent that had a level 4 Serpentine Spy. The slippery reptilian ass kicker slips in between cards like the ninja that it is and strikes the vulnerable cards with a high level of accuracy and precision.
When it comes to Steemmonsters badassery, there are not many abilities that come like this, and it makes it extra cool that it is used by Melee monsters, so in battle, you get to see the ability doing damage, in the flesh.
The Battle
Coincidentally, the monster that I used to showcase this dope ability is Serpentine Spy, and it is one that I seem to always have a reason to talk about, from all indication. I had talked about this monster in my previous post where I discussed some of its strengths and weakness, but today's about its ability, rather than it.
The Ability
So like I said at the start, opportunity monsters generally target the weak link or onsters with lowest health in your opponents deck, and they are usually Melee monsters, or atleast all the cards I have that have them are melee.
Other than being mostly found on Melee monsters, most monsters with this ability also have low health and their strength is also their weakness;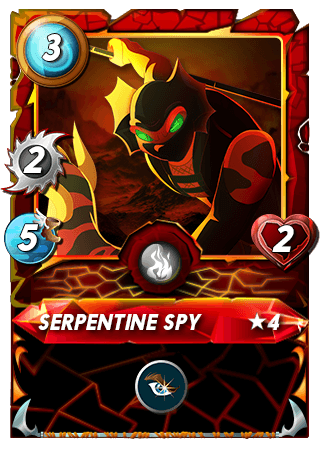 Fast, low health and decent melee attack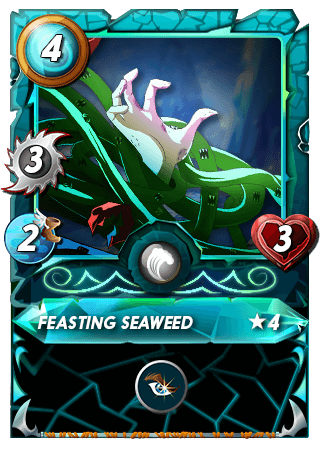 Slow, moderate impact, and low health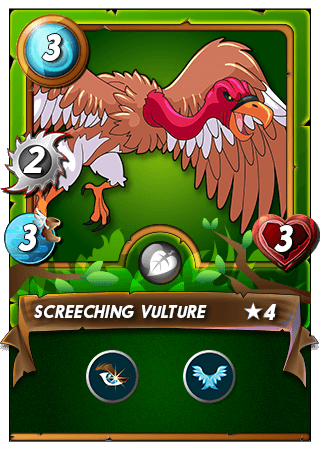 Ugly, flies, moderate speed.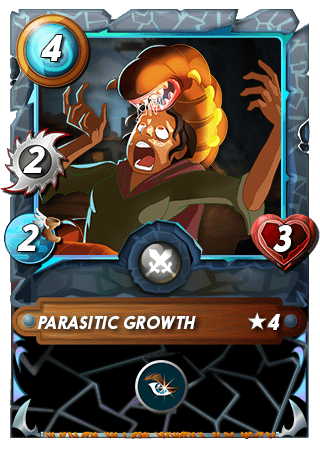 Slow, moderate hit and low health.
Summary:
Their strength is that they target monsters with low health. Their weakness, judging from the cards in my deck is that they have low health and will usually be the first target if your opponent plays a card with Opportunity as well. In such situations, the battle will favour whoever gets in the first hit.
Outside normal battle conditions, there's an exception to the "low health weakness" baased on Battle rules, or a particular rule to be specific;
The Initial health of all monsters is equal to the base health of the monster on either team with the most health






So that's that about Opportunity ability , and I hope you enjoyed my battle. Please check out my previous SPlinterlands post;