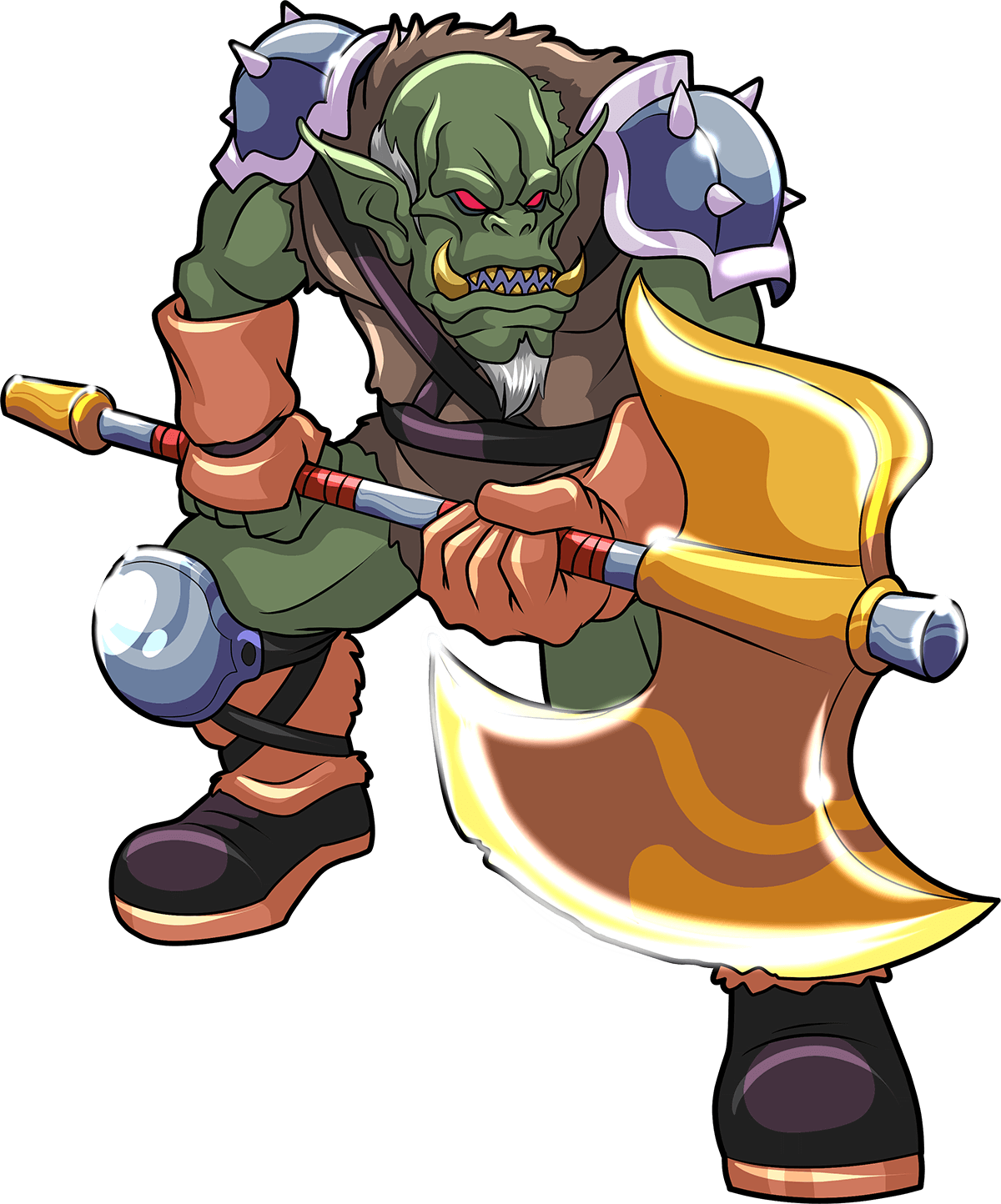 Chart Element: EARTH
Attack : MELEE
Lore of this card
True to the name of their kind, the Stonesplitter Orcs can cleave any stone into pieces, revealing the ores and gems that may dwell within. They are also fierce foes, whose pickaxes can crack the skull of an enemy monster like a nut.

Rules of the game
Standard: The game without any modifications, only the effects of the monsters themselves.
Mana 99
Cards used for this battle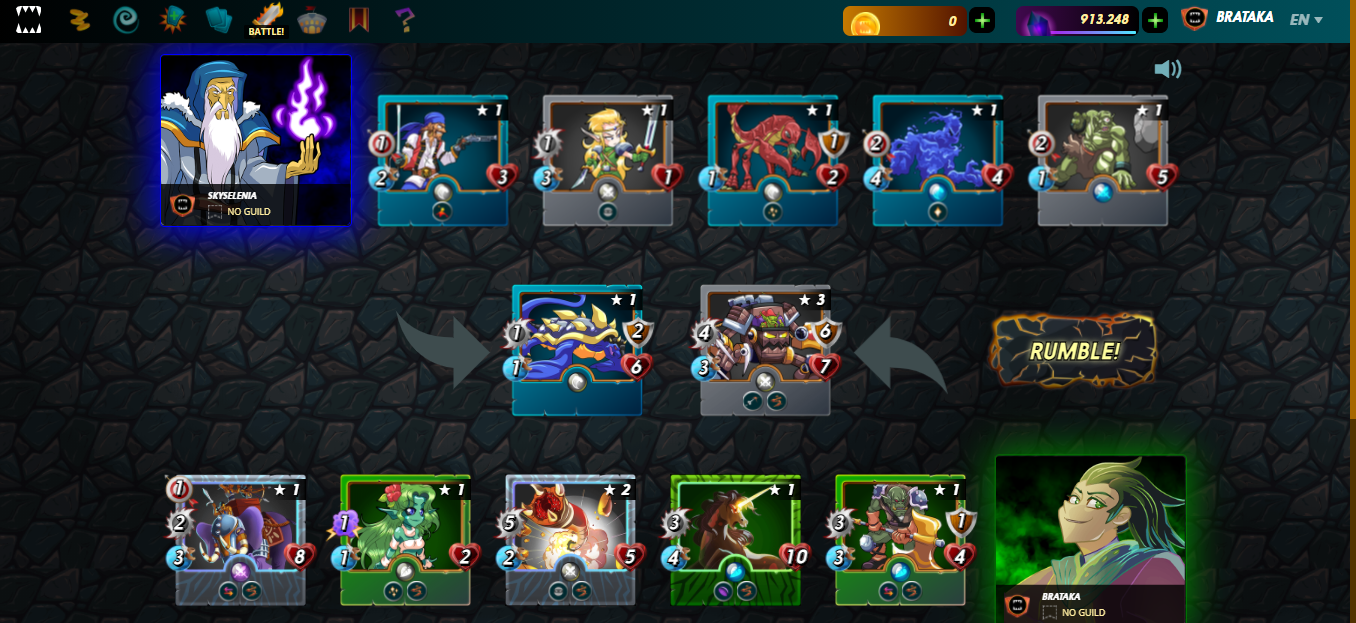 MYLOR CROWLING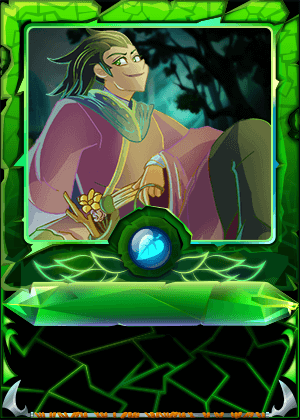 This is one of the most powerful summoners in the game, ideal for melee combat. It doesn't provide protection but it does provide thorns, a super powerful ability which returns 2 damage to any monster that manages to hit any of my allied cards.
GOBLIN MECH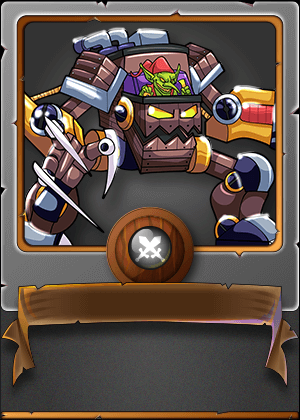 As you can see I always like to use goblin mech as a tank to defend the other cards, however I was waiting for Stonesplitter orc to kill him and attack.
STONESPLITTER ORC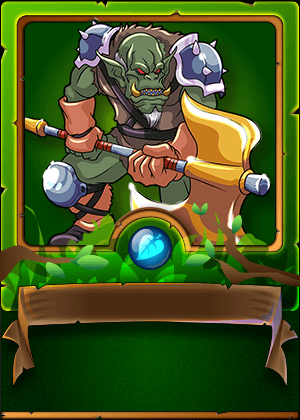 This is the card of the week, it has the ability to return the attack, it is quite useful and is much more useful at higher levels.
UNICORN MUSTANG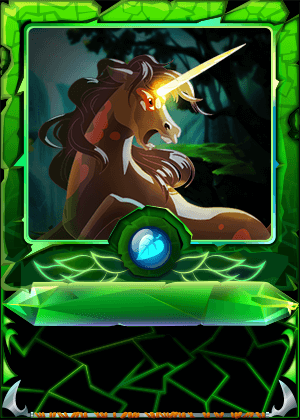 I leave this card behind, sometimes I put it first, it's very good for blowing up decks armed with only magic.
SAND WORM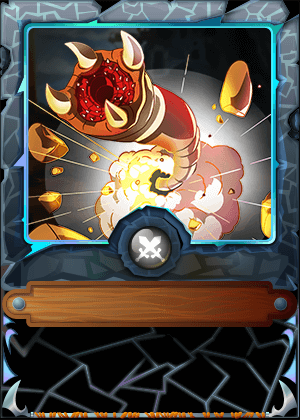 I would say that sand worm should go in any deck that has enough mana, it is a very useful card and also cheap.
WOOD NYMPH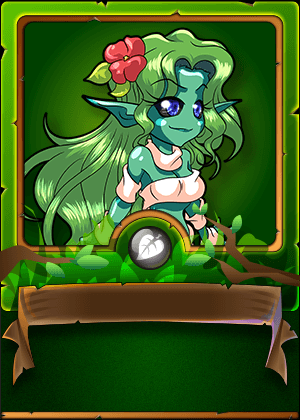 This is one of my favorite cards, you could say it's the healing tank in my land monsters, it restores I think about 3 hearts to the first attack monster and it also has magic attack... Super useful and sometimes annoying when I play against her.
WAR CHAANG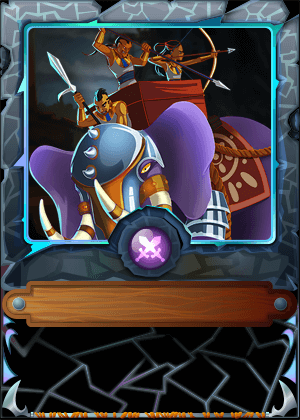 This card I usually use it as a complement because it is quite useful, it has melee attack and distance attack! It is one of those few cards with this ability and if you have enough mana I would recommend you to use it.
Link to see the complete fight.
https://splinterlands.com/?p=battle&id=3cdc81b6e66aca9439b89474ce30d3f9552e24f4
All photos and screenshots were taken at Splinterlands.com.

That's all for this post, until next time fellows, att Brataka