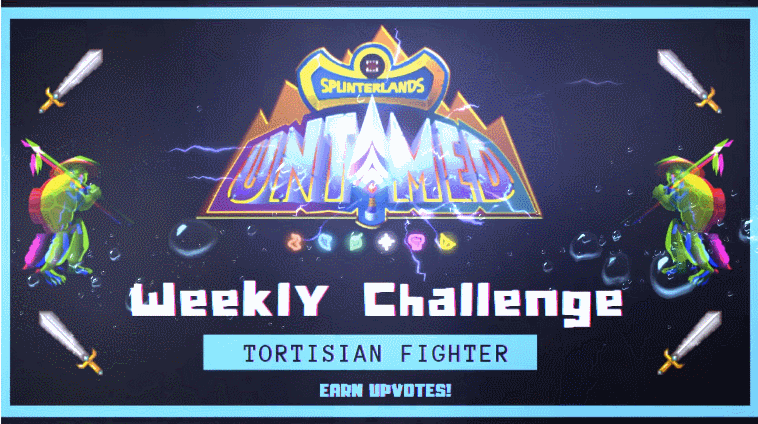 A new challenge opens its doors, thanks to @carrieallen and @splinterlands every week we test ourselves and our skills as players. We are always happy to participate and show new strategies that allow us to improve and continue to highlight how great it is to belong to this great community.
However, I did not count on a challenge with the Water Splinter, however, this does not mean that I am not prepared for it, since my second strongest deck is precisely the "Water" element and although it was simpler than the last challenge, it was not that easy either, since I am in a league that is already too high and my opponents are not at all simple.


Perhaps many people despise some of the common cards in many of the editions, but when we collect many of these and level them up, we realize that they possess a hidden power that greatly helps us on the battlefield and can make the difference between winning or losing. For example, my "Tortisian Fighter" card I have at Level 8, with this power the card gets skills like "Shield and Repair", so we know how valuable and powerful they can be in the fight.


This time it wasn't so hard to find my battle, it's getting harder and harder to keep up, as the end of the season approaches many have been improving their cards, so it's getting harder to fight, fortunately the Water Splinter is one of my best teams, so I was able to face them.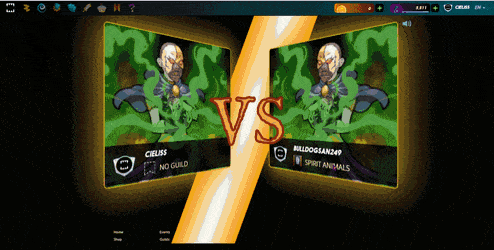 - Mana 30
- Close Range Ranged attacks may be used in the first position in battles.
- Lost Magic Monsters with Magic attack may not be used in battles.


| | |
| --- | --- |
| | Delwyn Dragonscale This was the summoner I chose for my battle, in order to use my cards to their full potential and also to confuse my opponent so he wouldn't predict my strategy. My water summoner is on lvl 3 so I was not going to be able to use my cards to their fullest potential. |
| | Globin Mech As the battle was a high mana, I wanted to choose a powerful tank that had a lot of protection with "Shield" and also had a high power of "Attack", so there is nothing better than my "Globin Mech" for these cases, also in its level 7 as I have it, it is able to pierce the shield of the enemy monsters and also stun it, with this I could have enough time so that the rest of my cards in the baseline could attack. |
| | Tortisian Fighter The card I chose for this challenge, and the best backup tank I could choose for my strategy, is not the only thing my "Tortisian Fighter" can do, because at level 8 it has the ability to "Shield" and "Repair", in addition to this it has a protection of 4 shield and 2 melee attack points, which makes it the perfect backup tank for my move, plus it protects my "Globin Mech" every time he suffers damage by repairing his shield. |
| | Creeping Ooze My card for the third position and a very important one for my strategy, since besides serving as a decoy in case my two tanks, it also gives me much more time, while my range casters attack my opponent's baseline, where also thanks to their "Slow" skill, all my enemy's monsters become slower losing a point of speed, which gives me advantage in battle. |
| | Pírate Captain My card in the 4th position is very important one, since he is one of my main rank throwers that will decimate my opponent's baseline with his "Snipe" skill, also with his 2 rank attack points are more than enough to be able to if you want, make a couple of attacks that can weaken my opponent's team. |
| | Sniping Narwhal Another one of my rank throwers, also with the "Snipe" skill and with 2 rank attack points would already add a total of 4 damage to my opponent, which greatly weakens his baseline, helping my "Globin Mech" to face my enemy's powerful tank called "Cornealus". |
| | Pírate Archer The last card of my formation, placed in this position simply to protect my two main rank casters from my opponent's possible attacks with the "Sneak" skill, all in order to give them a little more time for their attack, plus thanks to my "Creeping Ooze", I could perform at least one attack towards my opponent also helping to weaken the baseline. |


My strategy worked just as I thought it would, I was able to read basically the moves that my opponent would use against me, which allowed me to be one step ahead and win, however, facing a "Cornealus" at level 3, my doubts were always there, since it is a big tank, where also the battle rule "Close Range" supported it, so it was a great battle that I enjoyed since it was very exciting.
My water deck, is my second strongest Splinter, so very often I am using it to be able to win more battles and advance more in the leagues, I am always innovating new formations and strategies that allow me to win even against stronger opponents than me, so in a way, innovation and new formations are part of my day to day.


I had used the card before, I am more of a water splinter user with a lot of magic attacks, although thanks to the skills of my "Tortisian Fighter" I could notice the power of my deck also with melee attacks and also be able to protect them with this one, so I will certainly continue to use this card in my strategies, in order to keep innovating and taking advantage, since many players always think that with the water splinter we will surely use magic attacks, it can be a surprise these combinations for many.

I hope you enjoy reading about how I did in this challenge that was not easy to carry out hahaha until a new post!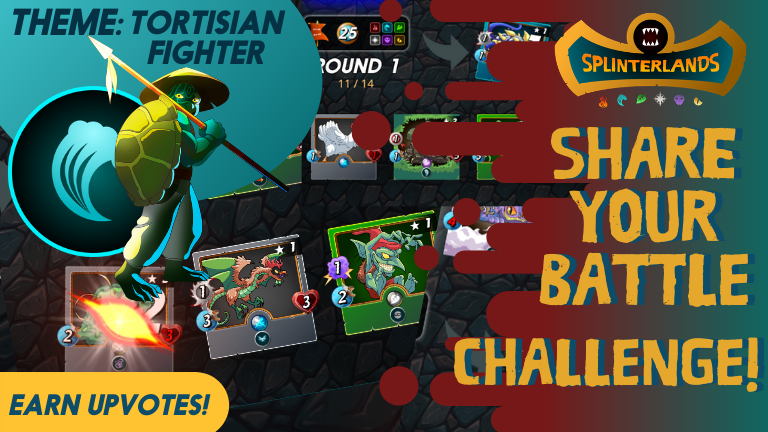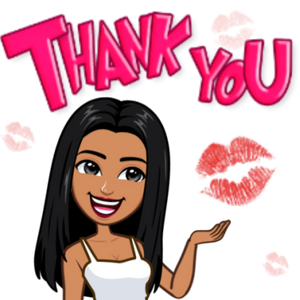 ¡I invite everyone to join Splinterlands the best blockchain based game full of adventures, battles and strategies where you will have fun and get rewards according to your league!


For questions and concerns I leave your community in DISCORD where you are welcome.





---

---

Join the official community in spanish here Discord