Splinterlands - SHARE YOUR BATTLE Weekly Challenge - Theme : Mitica Headhunter
Hello Friends,
https://peakd.com/splinterlands/@splinterlands/share-your-battle-weekly-challenge-mitica-headhunter
Wishing you all Happy New Year 2021 with good health and wealth and peace of mind :).
2020 was the year to forget mainly because of world-wide spreading of Pandemic Corona CoVid 19 which isn't over yet and the fight is still on!!!!
Splinterlands has an Untamed monster featured this week as part of SHARE YOUR BATTLE Weekly Challenge and it's one of the powerful Earth Splinter monster in the form of Mitica Headhunter.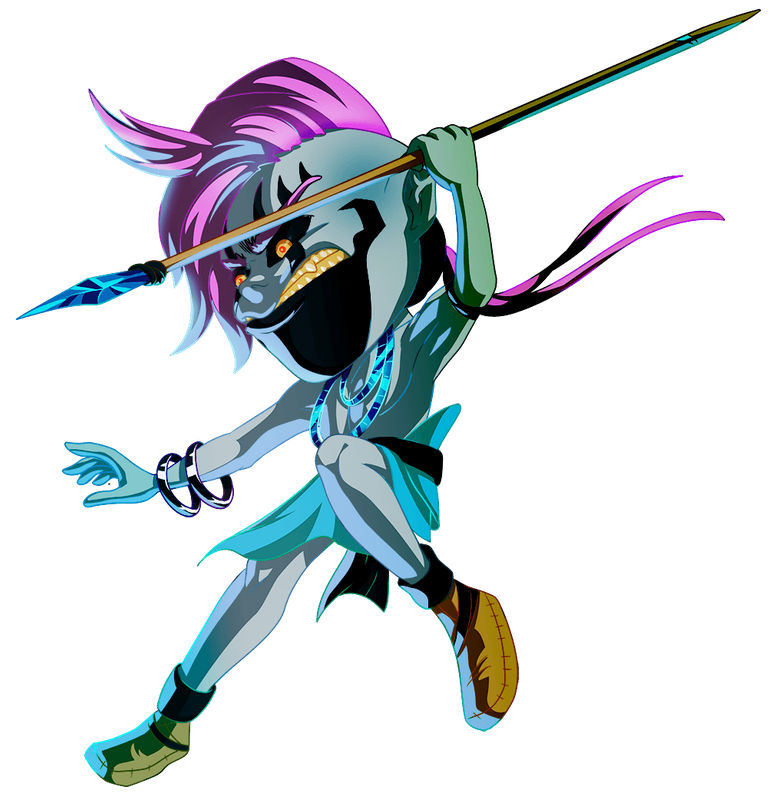 Mitica Headhunter is one of the many awesome monsters introduced as part of the Untamed version with Mitica Headhunter giving a 4 ranged attack starting from level 1 itself and that is something even the bronze level players will also love it and make use of it to win the battles.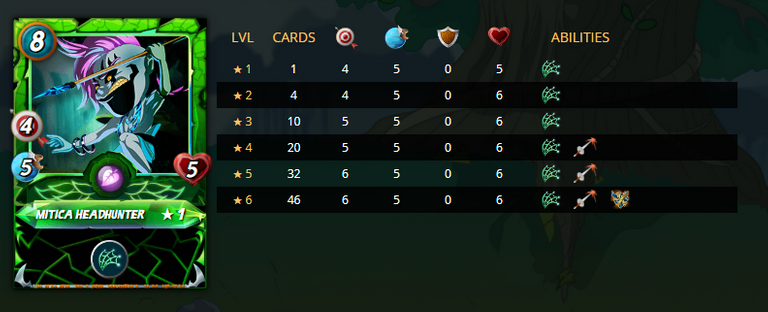 So, what other features/abilities of this powerful monster makes it more powerful? Let's go thru the stats of Mitica Headhunter.
As I mentioned above, it starts with ranged attack of 4 from level One and increases to Six by level 5.
It has a constant speed of 5 throughout it's Six levels and is among the first few to attack and when used with Javelin Thrower, this deadly duo wipes out the front monster on most of the occasion.
As for as health is concerned, it starts with good enough health of Five which can be a max of Six.

Battle and Lineup:
So, that's about the theme monster of this week's challenge.
Now, let's go thru the details of the lineup used by me and my opponent for the battle we are gonna see here.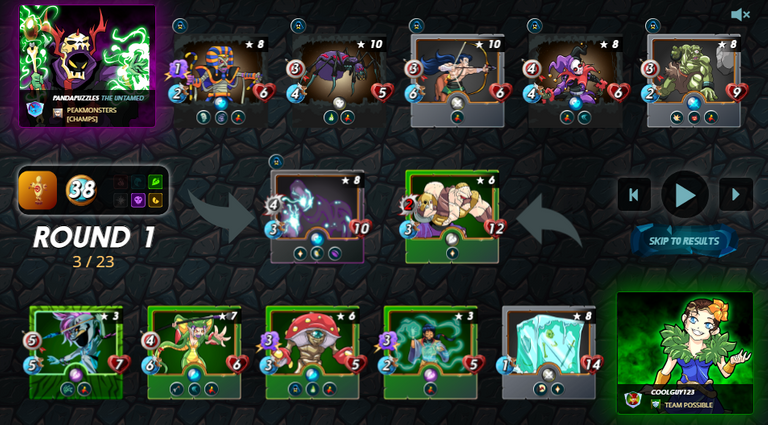 https://splinterlands.com/?p=battle&id=33f5263d542fa679624f9136d3479f37c21d4efd
As we can see above, I got a battle to fight with 38 MANA cap with Target Practice being the lone ruleset where in, all magic and ranged attack monsters will attack the magic and ranged attack monsters from the second line.
Lineup:
1. Flesh Golem: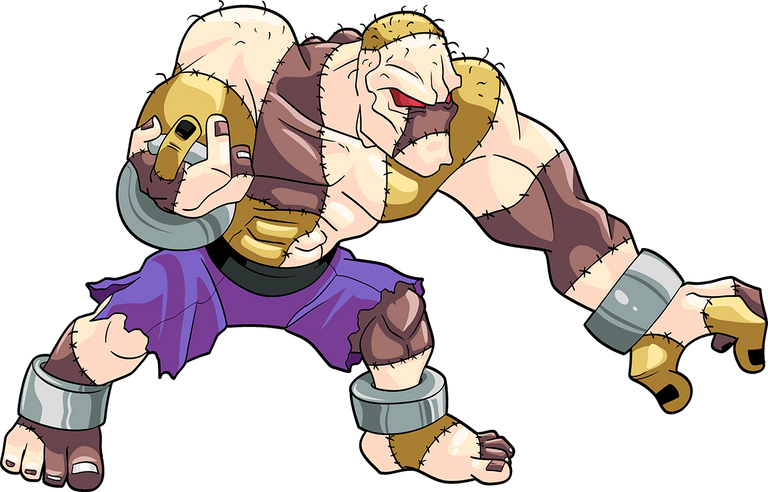 Being a self healing monster, I used this to start my lineup for this Target Practice battle as most of the attack will be on second line.
---
2. Gelatinous Cube: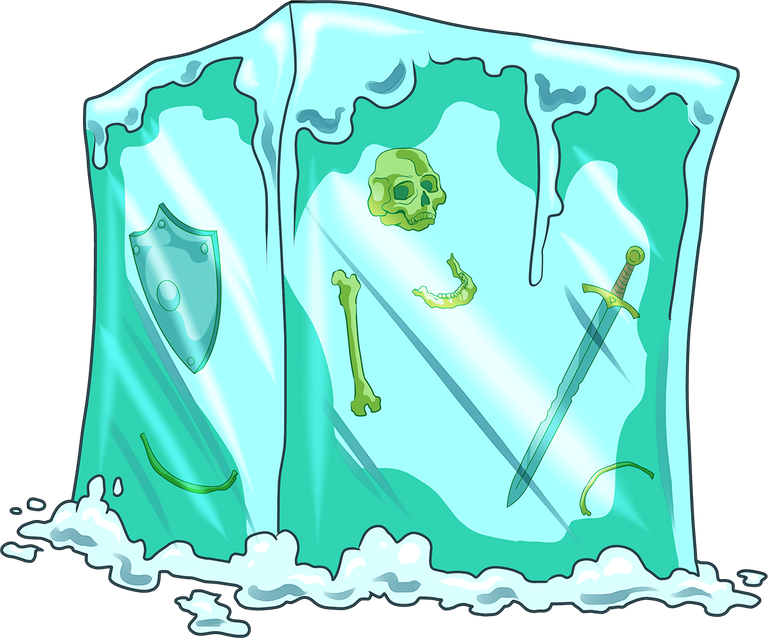 Used this to withstand the attack from magic and ranged attack monsters as this is also a self healing no attack monster and even has the scavenger ability which helps it to get additional health whenever a monster gets removed on either side.
---
3. Magi of the Forest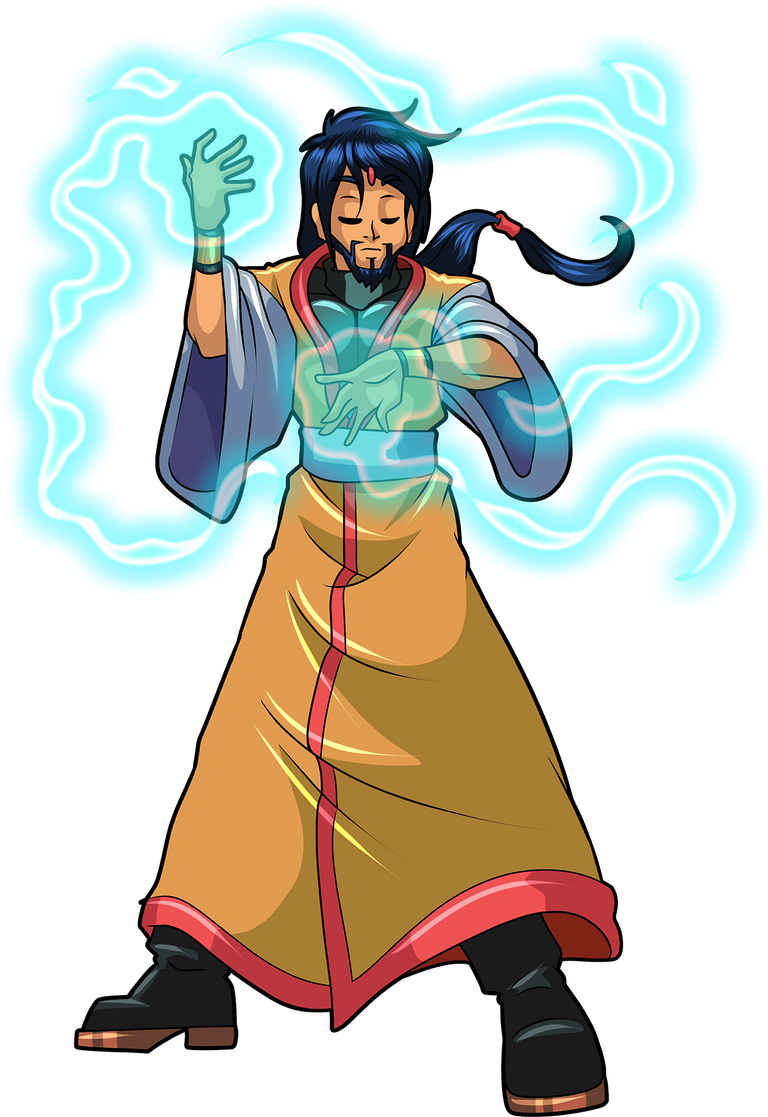 I used 2 magic monsters and this one I used because of it's 3 magic attack.
---
4. Mushroom Seer: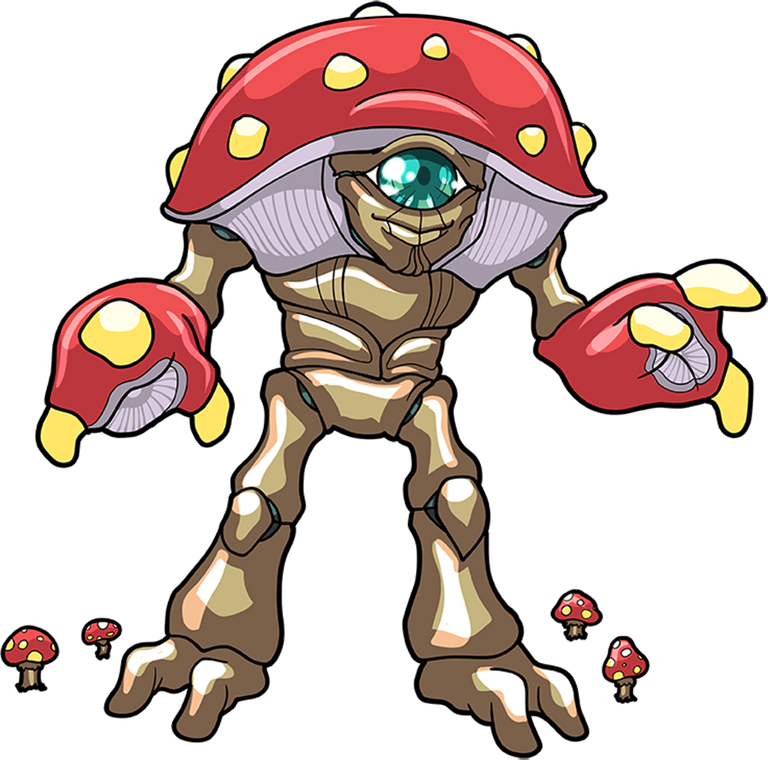 Used this because of it's 3 magic attack and also for it's ability to reduce the magic attack from other side by One thru Silence ability. It also has the poison ability to pour poison on the monster it attacks.
---
5. Javelin Thrower: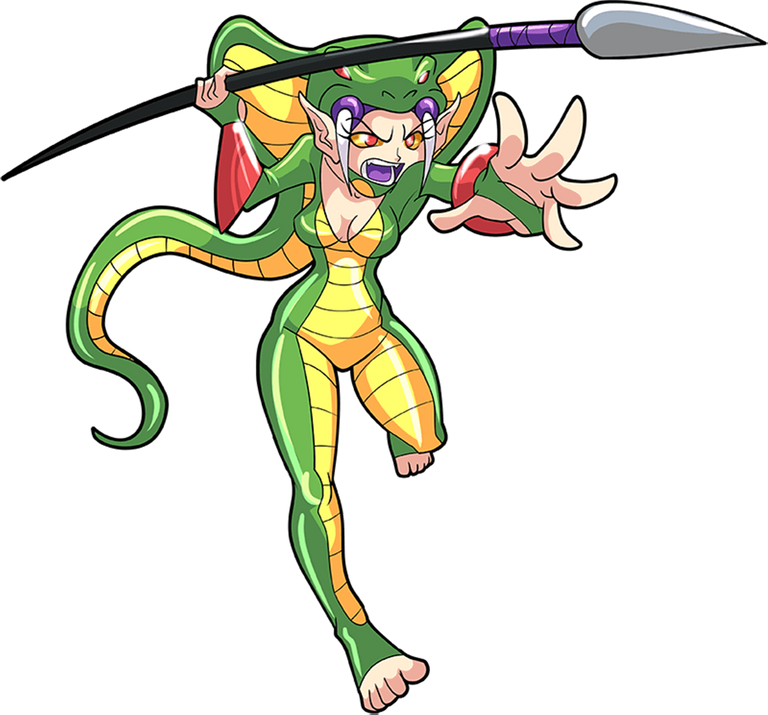 My first ranged attack monster among the Two I used. I use this monster in almost all battles involving Earth splinter because of it's 4 attack and abilities like piercing and dodge.
---
6. Mitica Headhunter: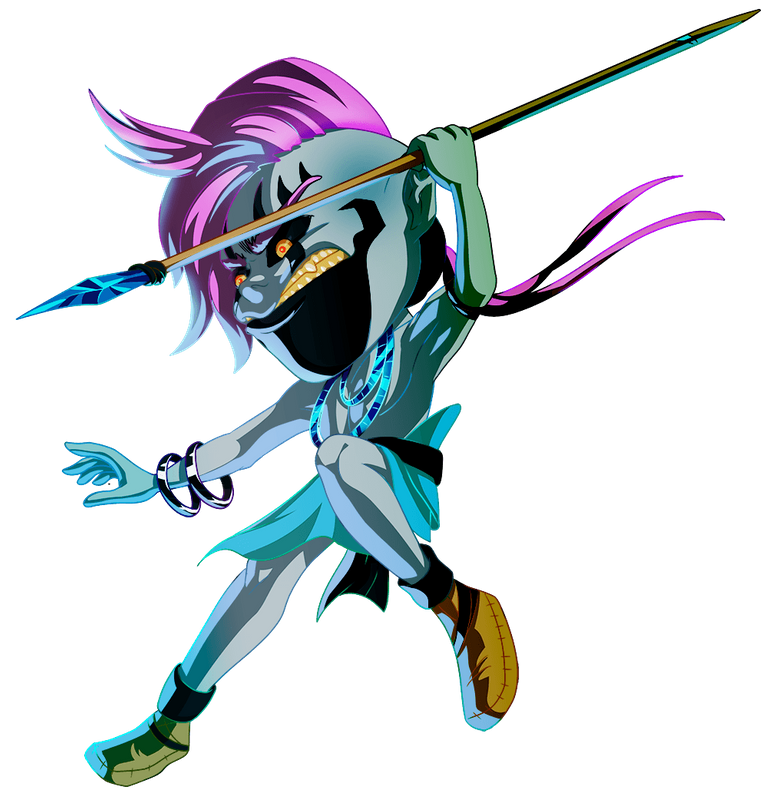 Theme monster for this week, gives me an attack of 5 with speed of 5, so this and Javelin Thrower are the 2 which will start the attack for me.
---
Opponent used Death Splinter with his lineup including Haunted Spirit, Undead Priest, Haunted Spider, Centaur, Twisted Jester and Cyclops.

Battle:
Looking at the lineup, we can make it out that, the opponent's lineup looks a bit off color for Target Practice battle as it lacks a powerful monster at second position and subsequently leads to removal of other second line monster a bit earlier.
Round 1:
Lack of a healing monster in second position made the life easy for me as opponent lost Undead Priest and Haunted Spider in round 1 because of the Target Practice battle.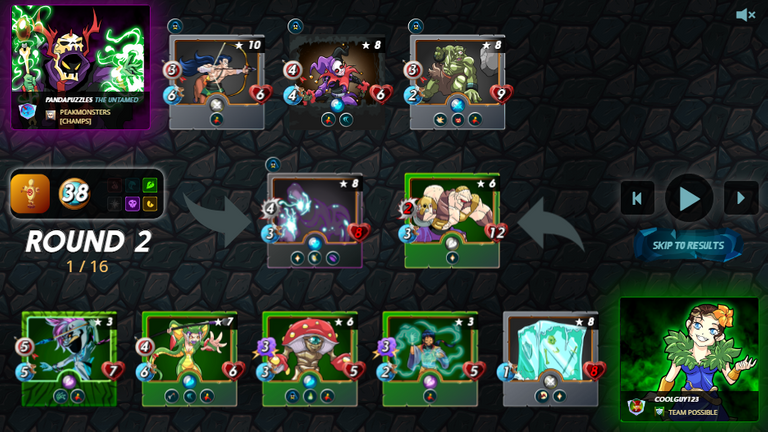 ---
Round 2:
Round 2 went in line with round 1 as opponent once again lost 2 monsters in the form of Centaur and Twisted Jester but these 2 monsters ensured that even I lose a monster Gelatinous Cube.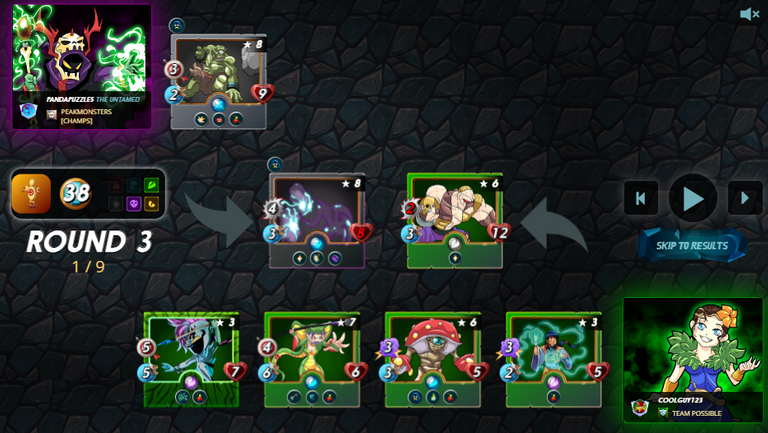 ---
Round 3:
Battle was almost over in first 2 rounds as most of the attack from second line got removed for opponent.
The last remaining second line monster Cyclops got removed in this round for opponent since all the second line monsters from my lineup targeted that due to Target Practice and that means, only Haunted Spirit was between me and victory in this battle!!!!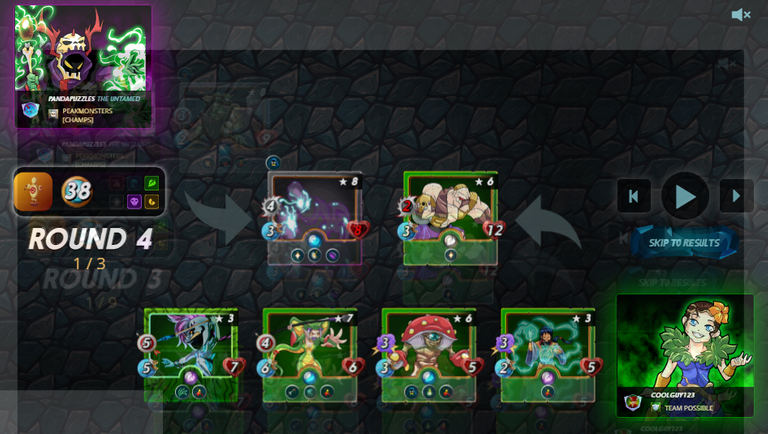 ---
Round 4:
It was just a formality to win the battle for me with theme monster of Mitica Headhunter and Javelin Thrower combined to remove Haunted Spirit and end the battle.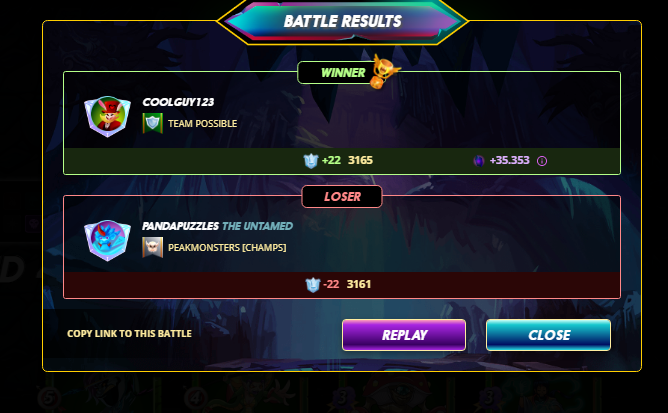 Questions and Answers:
That was a one side battle as I mentioned earlier since the lack of a good monster to take on Target Practice battle wasn't there on other side. Let's go thru the questions.
---
Did your strategy work? What will you try differently next time?
100%, 2 magic and 2 ranged attack monsters I used are one of the best combo for Target Practice because of different abilities those possess in order to de-buff opponent's monsters.
I don't think any other monster will be better for the given MANA cap and the rule set.
---
Do you like the MITICA HEADHUNTER? Why or why not?
Oh, this is one of the most used monsters by me and yes, I definitely like this beast.

That's all guys. 2020 is a history and as we start year 2021, I once again wish you all a good year ahead and..
Keep Battling and Keep Blogging :)

Join the new Official Telegram for Splinterlands via link given below to participate in contests and have fun.
---
Not yet signed up for Splinterlands?
You can join using my referral link: splinterlands.io and get some monsters from me :)
Also, try monstermarket.io if you haven't already for your steemmonsters cards and packs purchase and get instant cashback with every card purchase.

Thanks for the votes, comments and resteems.
I am a proud member and supporter of below communities: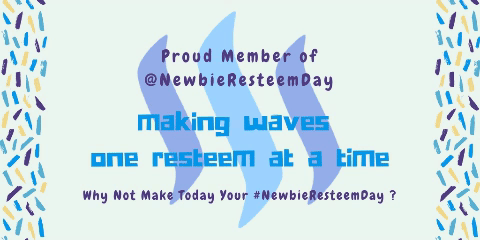 ---
---