Hi Friends,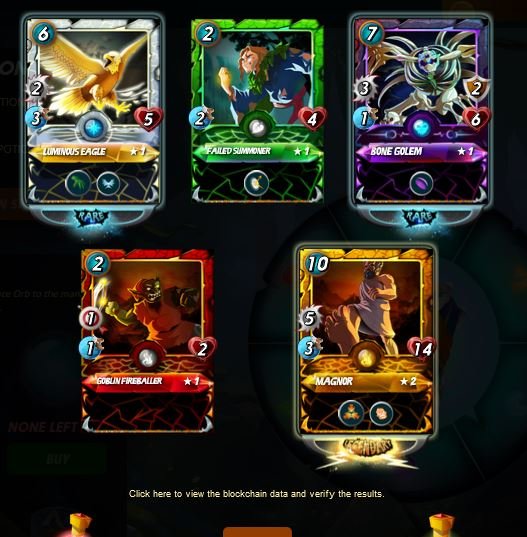 How are you all today? I am doing good, infact, I feel lot better since I received a Gold Foiled Legendary as part of the booster pack received today.
I have been a Splinterlands player since about a month and so far so good.
But, today, it was a day to remember for me as a Splinterlands Player as I pulled a Gold Foiled Legendary monster from the Untamed pack I received for completing the Daily Quest.
Below are the details of rewards from Daily Quest including an Untamed pack as we can see the last reward.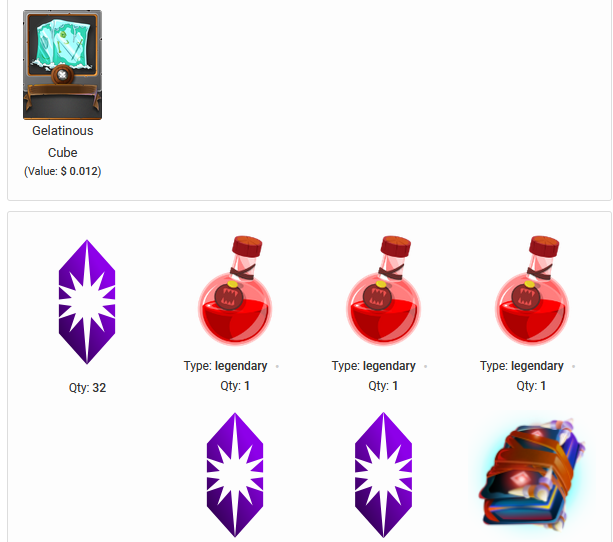 I had few potions and decided to open the pack straightaway as I was curious about it and when I opened the cards, I got monsters cards as below including that Gold Foiled Legendary Magnor.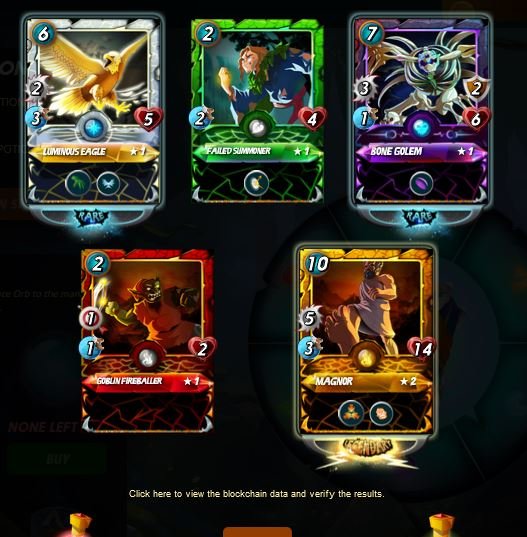 This is my first Gold Foiled Legendary although I got few Regular Legendary monsters from Season End Rewards including Spirit Miner
The Gold Foiled Card is currently priced at $62 and I listed it at $60 for someone to buy it.
Now that, I pulled the huge amount monster and not sure whether to keep the card or just list it for selling on Market.
I just listed it for selling and try to get regular cards to level up some from the DEC I am gonna get.
We are into half way mark and I am already into Gold I league, my best so far in previous seasons and with a little push, I can make it to Diamond Leagues, but my low rating and less effective cards means, it's not an easy task to complete.
I hope you all are enjoying the Splinterlands battles with all those new rewards cards being paid thru Daily Quest.
Thank you and wishing you all good day and happy battling thru Splinterlands cards.