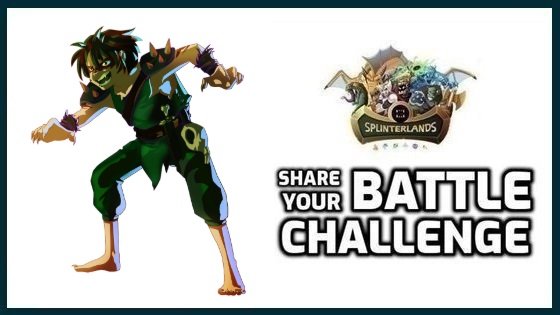 Another Untamed card is highlighted this week in the Share Your Battle Challenge. This is the Child of The Forest.
---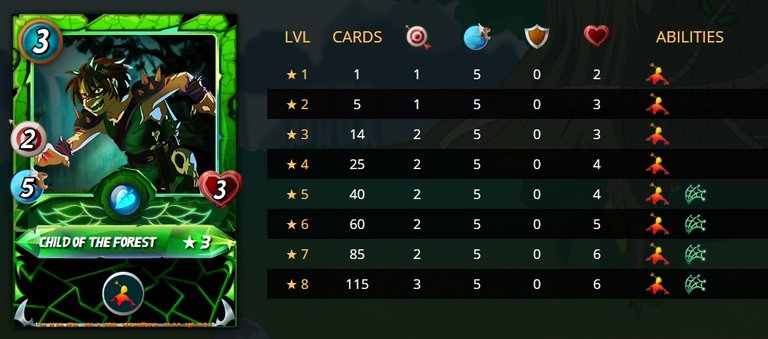 I only had a couple level 1 Child Of The Forest Cards in my collection, so I bought 12 more to combine them into a level 3 sending it to my alt account. The card has pretty good stats with 5 speed and 2 ranged damage for 3 mana cost. In that regard, I'm quite sure I'll use it regularly.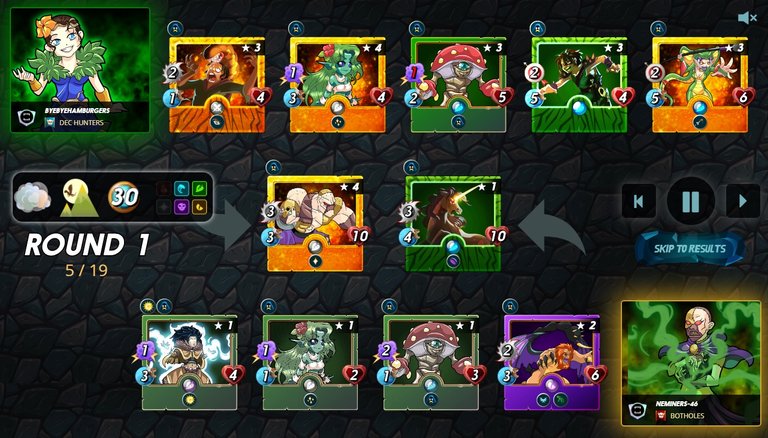 The first match I played ended up in a clear win as it wasn't really a match as the opponent just had level 1 cards. My Golden Flesh Golem is often the tank I play with the earth Summoner combined with the Wood Nymph for double heal. The Parasitic Growth is a good Melee card in case there is a no Sneak & Snipe rule. The Mushroom Seer is a must for me in most earth decks and having 2 solid ranged monsters in the back, The Child Of The forest & Javelin Thrower work quite good as they have high Speed.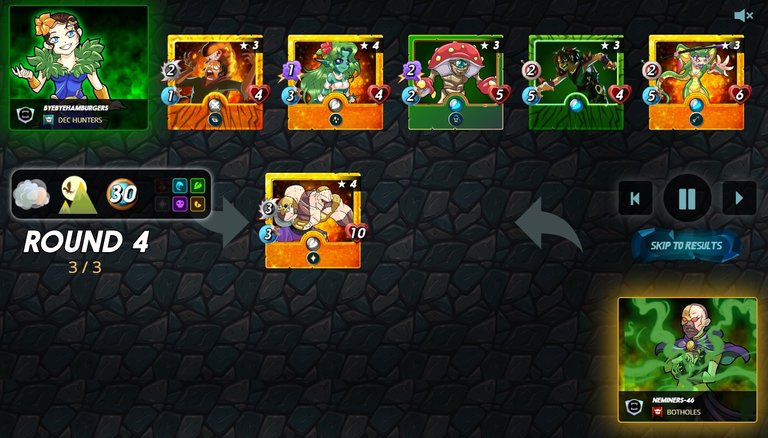 Overall no issues and I didn't take any damage whatsoever also getting +40% extra DEC earnings in this match because of the 4 gold cards I used.
---
---
Previous Weekly Challenges
---
SIGN-UP PROMO OFFER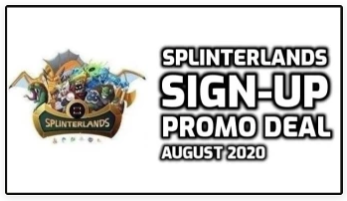 I had a good number of sign-ups with my
Referral Link
last month taking me up on the
Sign-Up Deal
I'm offering. Basically, I aim for my link to be the best possible link to use for all starting players by leasing them a lot of extra cards to get started. I have been using the affiliate earnings to buy extra cards to improve on the deal I'm able to offer and I hit the market recently to buy extra cards for the august Deal.
To see what can be expected in terms of earnings from the Splinterlands game, check my monthly earnings reports.
To understand what the game is about and how it can be played check the video below!
---
---
Important: Treat games in the first place as games and not as investment opportunities, Splinterlands allows you to earn some money and get good returns but you are much better off flipping burgers in Mcdonalds when looking at the money earned for the time invested.
---
---