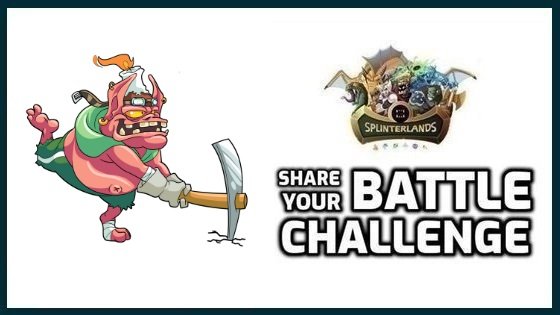 One of the Old School Beta cards is highlighted this week in the Share Your Battle Challenge. This is the 2 mana Kobold Miner
---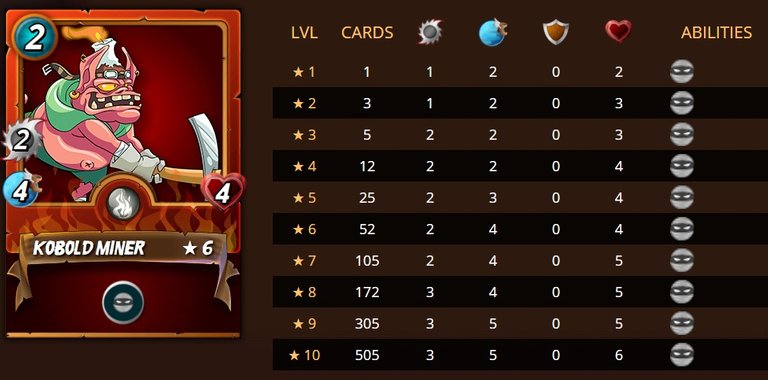 Unless you are able to afford all cards in Splinterlands, I guess it's best to have a certain personal play style that is more aimed toward certain classes and abilities. For me, I guess it's a combination of Melee Attack and Healing. The Kobold Miner is one of the cards I have at Level 6 and I regularly use it in low mana Fire Splinter battles since my Malric Inferno Summoner gives a +1 Melee Attack boost.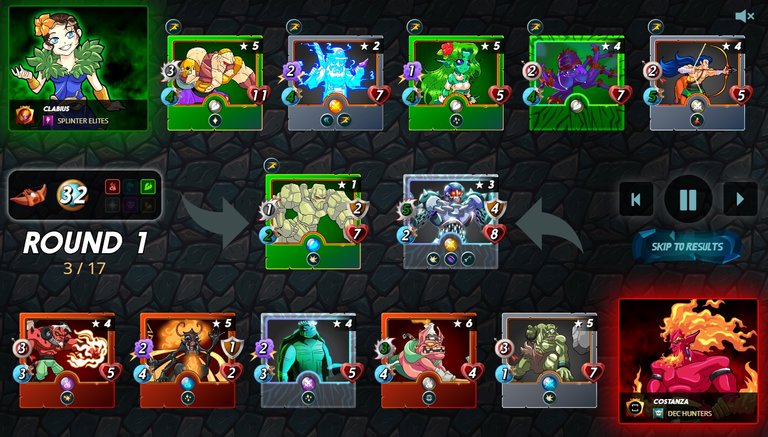 The game rules allowed Ranged Monsters to attack from first position which made me go for 2 cards with the Shield ability in the first 2 places, The Chain Golem & Cyclops. I had these followed by the Kobold Golem to do some sneak attack to hopefully take out my opponent his backline. Both the Tortisan Chief (which is my latest card purchase) and the Beetle Queen provided double heal for my frontline which was always going to make it extremely hard for my opponent to kill my first 2 monsters. I ended my deck with the Fire Demon to so some solid ranged attack.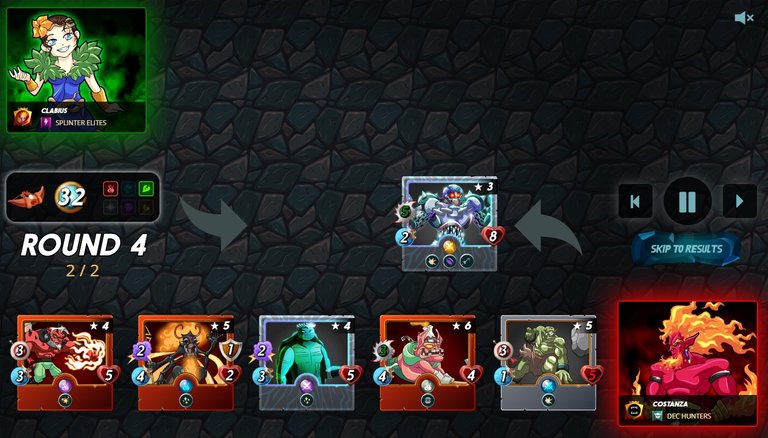 I came out of this battle almost untouched as I both had better cards and I guess better tactics. All his attacks targeted my front 2 cards which were able to absorb all the damage and got healed each round.
---
---
Previous Weekly Challenges
---
SIGN-UP PROMO OFFER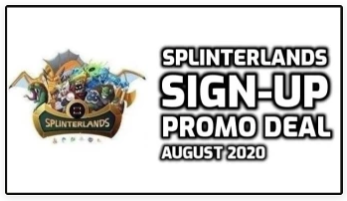 I continue to offer a win-win deal to everyone who tries out the game using my
Referral Link
and from what I have seen, this is the most favorable way for any new player to sign up at this moment. To see all extra cards that will be leased check the
Full Sign-Up Deal
I'm offering. To see what can be expected in terms of earnings from the Splinterlands game, check my monthly earnings reports.
To understand what the game is about and how it can be played check the video below!
---
---
Important: Treat games in the first place as games and not as investment opportunities, Splinterlands allows you to earn some money and get good returns but you are much better off flipping burgers in Mcdonalds when looking at the money earned for the time invested.
---
---