Collection Power. What is it?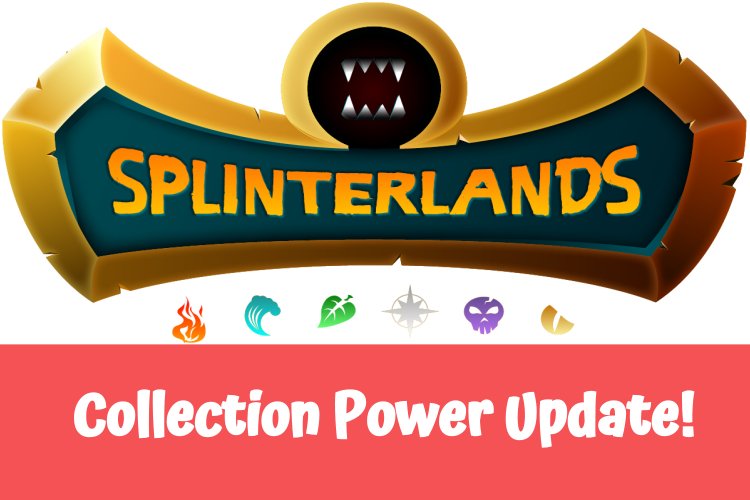 Collection Power:
Total value of all your playable cards, owned or leased to you.
It, therefore, does not take into account cards that you have leased out or currently listed for sale.
Breaking that explanation down into a simple to understand description:
If you lease a card from the market place on Peak Monsters, that counts to your collection power.
If you lease OUT to another player, that card's DEC burn value will not count to your collection power.
Long and short of it, If you can play the card it counts to your collection power.

Why is the Collection Power Update such a big deal?
---
For the longest time, Splinterlands has had to contend with players running several bot accounts and mining cards and DEC rewards on auto.
Reward cards are not infinite and having most of those cards owned by a single player running 50+ bot accounts beats the purpose of creating them in the first place.
You may have come across the ENMINERS accounts, for example, this one being the 20th of those accounts.

The Collection Power update was a way to combat this issue but inadvertently or should I say, as always is the case, the smaller accounts got penalized along with the bots.
One major thing that will make this season probably the worst ever for me is the issue of gatekeeping.
What is Gatekeeping?
---
If you have come across the new game, Fall Guys, or even a video of it on YouTube, you have probably seen those annoying bastards who stand at the finish line.
They are literally at the cusp of qualifying but the stand there, grab other contestants and push them off the edge to disqualify them. All that for a valueless crown.
But on Splinterlands, that crown/league position has monetary value and because of that, there is an emotional attachment to it.
For example, this is a battle I played in the diamond league today.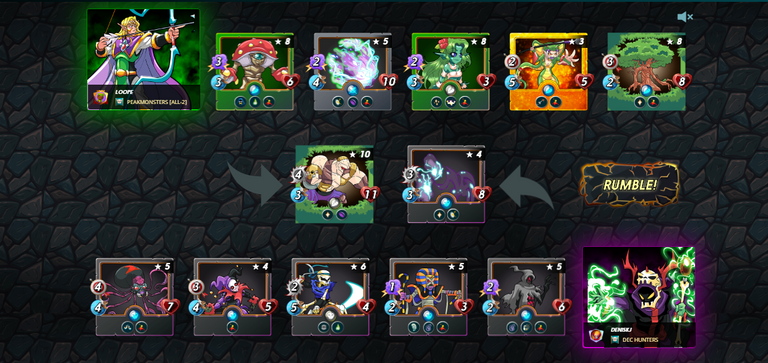 He had a maxed-out Prince Rennyn and a maxed-out deck. There was no way I was winning this. I can't even remember the last time I came across a player with most of his cards fully maxed out.
This player also has a Collection Power score of over 1 Million.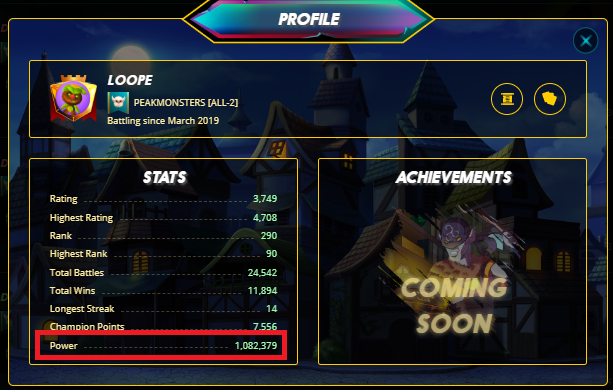 I have also encountered players with a Collection Power score well over 2 Million as I tried to complete my Death Quest.
In a perfect world, this battle should never happen since my Collection Power is just below 300k.
This battle happened probably because it is early in the day since the update. Before the season comes to an end, when the data has settled into a normal curve, I imagine this will rarely be the case.
That remains to be seen.
Still, there is plenty to look forward to for those of us who are aggrieved by the update.
Why is that?
The third phase of the Collection Power update will be coming in about a month.
Collection Power: 3rd Phase
---
Below is directly quoted from the Splinterlands Collection Power post which you can find here:
New Reward Cards & Collection Power Update
We then hope to release the third and final phase of the Collection Power update - separate leaderboards, with rewards, for each league - within the next month after the release of phase 2. We will provide more details on that as it gets closer.
It seems Splinterlands are doing a total rework of the current league and rewards to go with the new update.
Nobody knows any details yet on the structure of the new leagues which I am hoping makes it easier for new players to get into the game.
As an investor, I consider bottle-necking new users to be suicidal.
They are the ones who create the demand for cards on the marketplace and without them, the game will hardly grow.
So, as we go through the birthing pains of this update, I am very excited for what is next once the third phase is released.