Hey folks 😁 Graham here.
Welcome to another Splinterlands Weekly Battle Challenge. This weeks featured monster is the Earth Splinter card Stonesplitter Orc.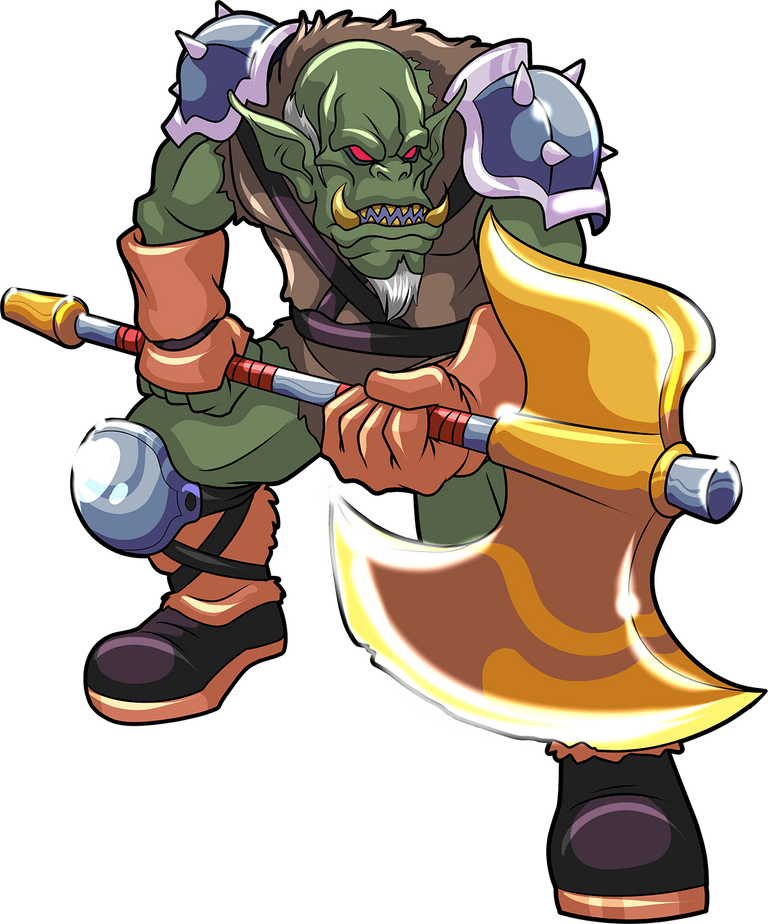 Splinterlore
True to the name of their kind, the Stonesplitter Orcs can cleave any stone into pieces, revealing the ores and gems that may dwell within. They are also fierce foes, whose pickaxes can crack the skull of an enemy monster like a nut.
I had not discovered this card yet as I am still relatively new to this game but its seems like a great monster with nice stats. I decided to buy one in order to complete this challenge properly and then after checking the stats I bought 4 more @ $0.11 each so I could start him off at level 3. Sadly I can only use him at level 2 currently but I am about to upgrade my Earth Summoner soon so it won't be a problem.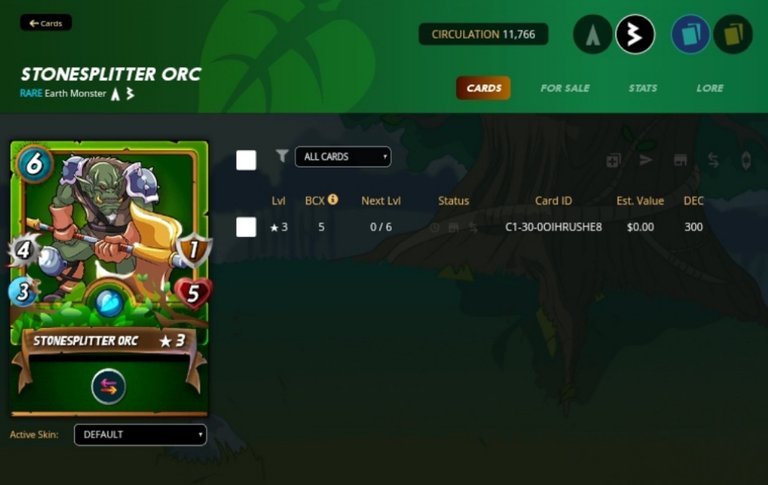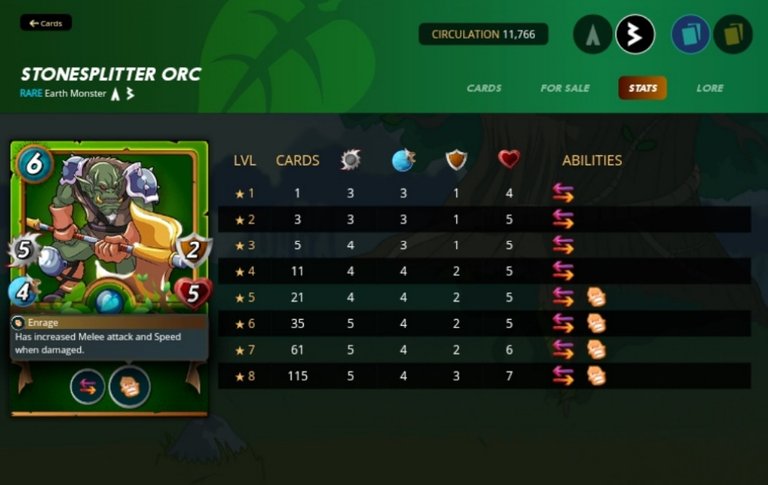 As you can see my line was as follows:
1st place - Nectar Queen
2nd place - Stone splitter Orc
3rd place - Furious Chicken
Versus
1st place - Spineback Turtle
2nd place - Creeping Ooze
3rd place - Mischievous Mermaid
4th place - Pirate Archer
5th place - Crustacean King
Three against Five
Earth versus Life
I didn't have much of a strategy for this battle except hoping brute force would win the day. The Nectar Queen is my second favorite card after Goblin Mech and I put a lot of faith in her great stats. If she can take out the main opposition the Stoneplitter Orc should have no problems sorting out the rest.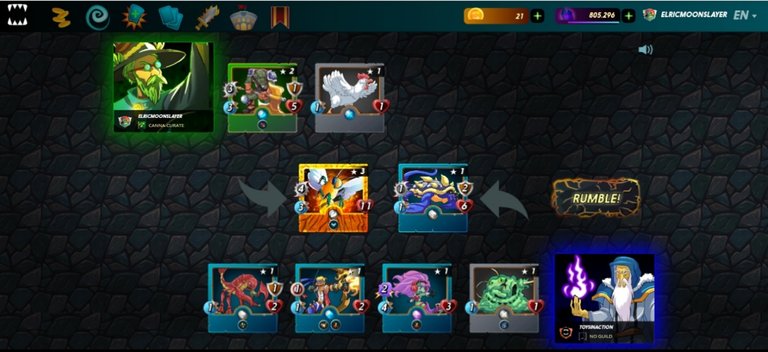 So this was my very first battle using this card and I didn't actually expect to win with this lineup but it performed really well. ! 😀
Battle Summary
By the end of round 1 I had lost Furious Chicken but that was to be expected. In round 2 my Nectar Queen destroys the opponent's tank card with her superior hit power and health and continues through the next round taking out Creeping ooze before being destroyed in Round 4.
Now the Stone splitter Orc takes over and wins the day by easily picking off the last 3 monsters.
Battle
First Battle with Stone splitter Orc
Peace, G.
#archon #ctp #LIST #aeneas #sand #spaco #stem #leo #creativecoin #brofund