It is time again to start writing some posts about my adventure in splinterlands.
Today's quest: Sneak
The sneak's quest isn't a bad quest for me. I do like to play with the Water Summoner and within the Water collection there is one sneak card with magic (Coral Wrath). So I do hope to complete the quest pretty quickly. Probably within 10 battles.
Battles with high mana rules would make it easier. So, I will have to wait an see!
8 battles were needed to complete the quest. Not to bad.
Let's see what the rewards are. For the moment the season hasn't been very generous for me. Although I may not complain with already 2 Untamed Packs.
Rewards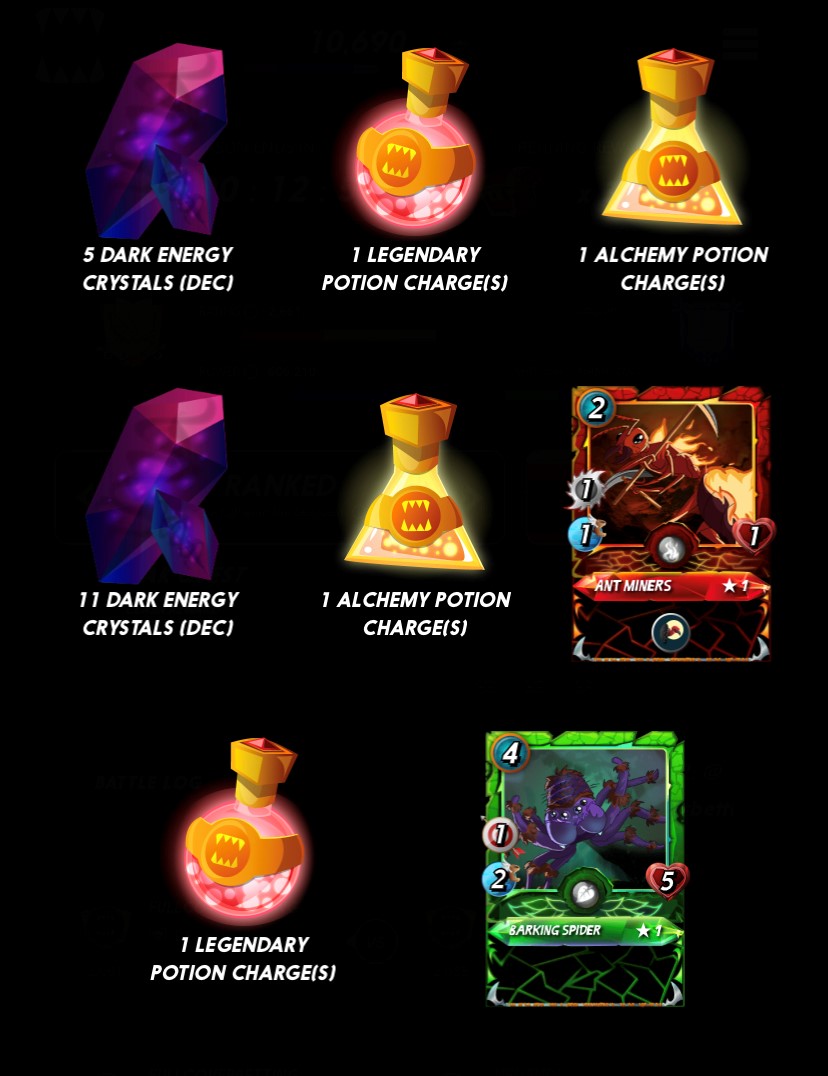 Table
| Quest | Cards Value | DEC | Untamed pack |
| --- | --- | --- | --- |
| Quest 1 | $0.06 | 9 | 1 -> $0.66 |
| Quest 2 | $0.024 | 50 | No |
| Quest 3 | $0.184 | 14 | No |
| Quest 4 | $0 | 31 | No |
| Quest 5 | $.118 | 11 | No |
| Quest 6 | $0.129 | 19 | 1 -> $0.21 |
| Quest 7 | $0.052 | 16 | No |
Cheers,
Peter