Weekly Challenge! PIRATE ARCHER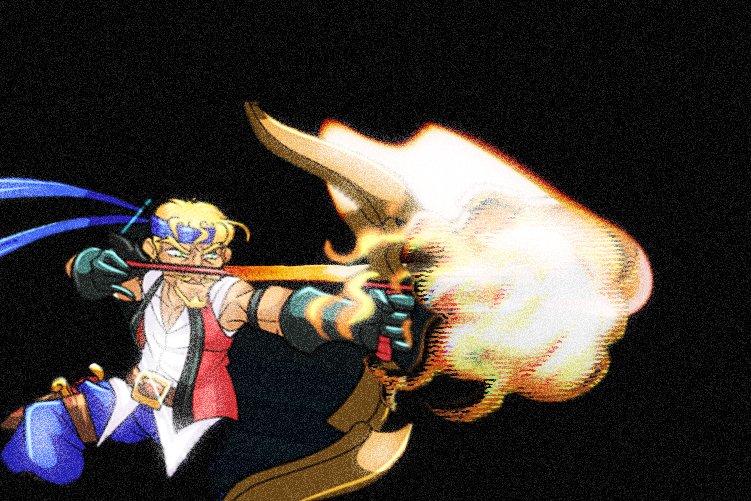 From Splinterlands and Unplash
---
Hi! In this post i show you the strategy that i was use in battle, and my opinion about the monster for this challenge.
---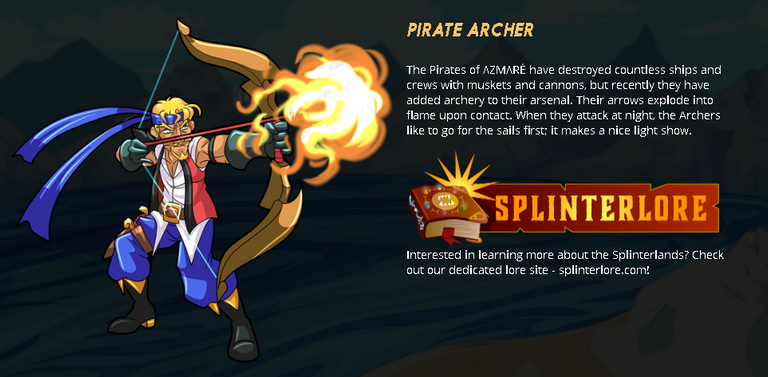 ---
We start with an interesting tank, it is a golden "warrior of piece" with high speed and life, plus the ability to "demoralize" that reduces a point of life, added to the constant healing of "Divine Healer". It was a solid defensive strategy, nevertheless, "Serpent of Eld" gave good battle in spite of not having a healer in favor.

In second place I put the powerful "torhillo" that thanks to the condition indicated in this battle, is able to attack from any position, however, because of its low speed, it failed several times. This added to the fact that the strategy of the rival is extremely defensive (Tank Healer+Desmoralize+Strengthen+Protect = Healed constant + attack reduction + base life rise + base shield rise), was a strong problem that could have translated into a defeat.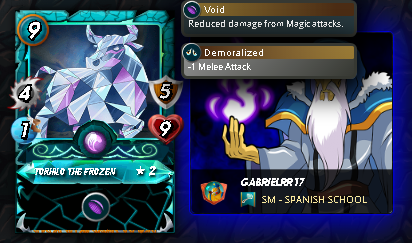 In third position was "Wave Runner" gold, which was a key piece to weaken the enemy combo, because his Achilles heel was the lack of damage (they only had 3 in total per turn), so even though his combo could have won in the resistance battle, he lost because of his lack of offensiveness.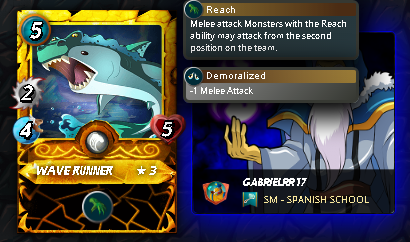 In fourth place was the "Pirate Archer" who with his skill "Blast" was weakening the second of the three powerful enemy tanks "Gelatinous Cube", thus avoiding that with his skill his life increased too much.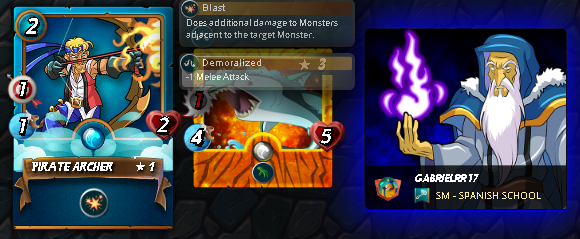 In fifth place was "Ice Pixie" who, taking advantage of the summoner's buff, weakened those strong tanks that resembled a socialist tyranny because of how complicated it was to overthrow

Finally "Battering Ram", the goat I won in a contest for a pair of dice. She is slow and not very strong yet because of her level but for only 2 mana she is great for strategic shots with her "opportunity" skill

The complete alineation was: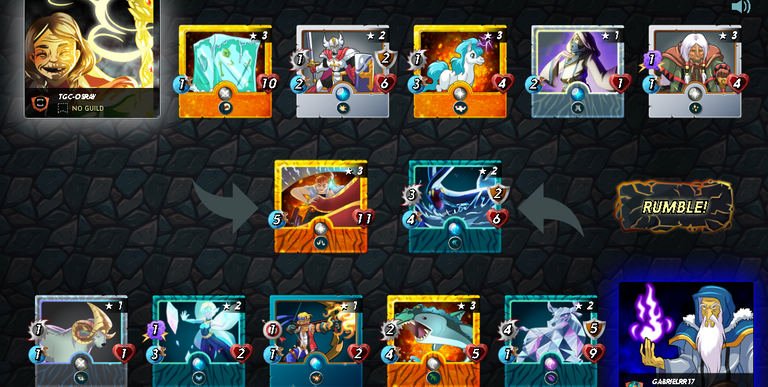 My rival of this ocation was @tgc-osray. If you want to see the replay click here. For information to join in this challenge click here.
---
Curious fact:
Using the "Ghost Captain" would have been a better choice because of its ability to cut up the healers, and it would have matched the pirate theme.
---
My opinion:
"Pirate Archer" is a very good card, because for only 2 of mana you have an archer with blast, perfect to be weakening two enemies at the same time, however its low speed and life in low levels can be translated in a fall without having shone much, reason why it is prudent to make combos with tanks that divert the attention and monsters that reduce the enemy speed.
---
If you want to join in the wonderful world of Splinterlands be my referal clicking here
---
I was used DeepL to translate this post
---
You can follow me here: