Weekly Challenge! "Rusty Android"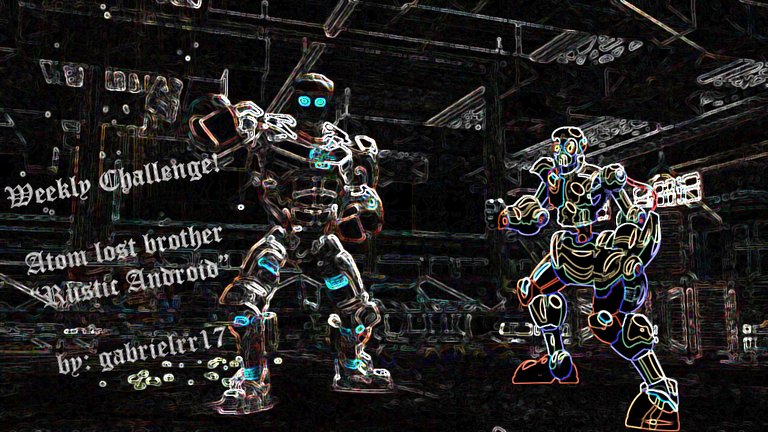 From Splinterlands and Youtube capture
---
Hi! In this post i show you the strategy that i was use in battle, and my opinion about the monster for this challenge.
---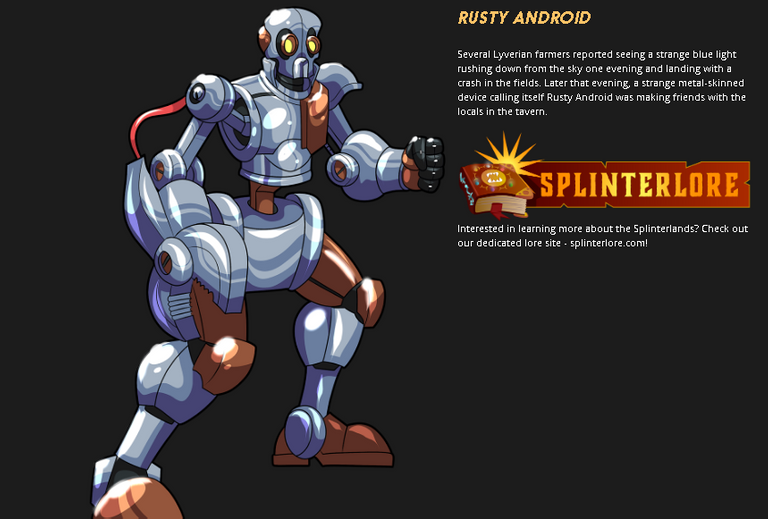 ---
We started with a strong tank confrontation in which I was at a disadvantage. Since his card was gold (lvl 3) and was accompanied by an attack buff by the summoner.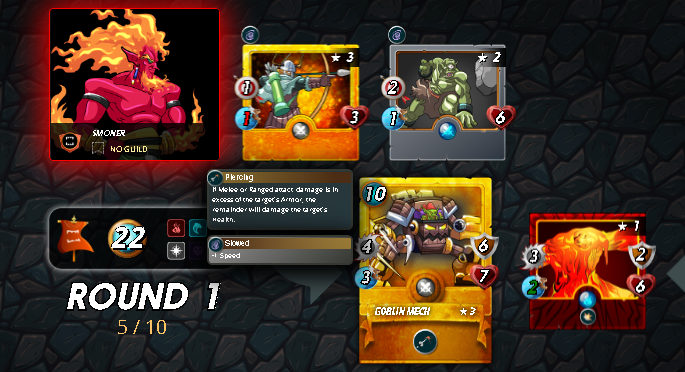 In the second and third position respectively "Serpentine Spy" and "Kobold Miner" with Opportunity and Sneak as skills to attack the enemy from a distance, because they have few life points, so they are quite vulnerable.

In fourth position the protagonist of this challenge "Rusty Android", card little appreciated but that in this round tried to use as a reflector of magic, however, as there was no magic attack, its brightness was limited to be the one who decided the battle in the last rounds.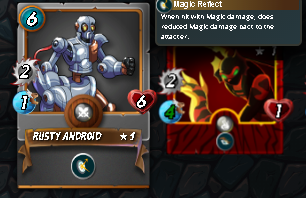 The last 2 monsters form the combo of mini tank and speed reducer.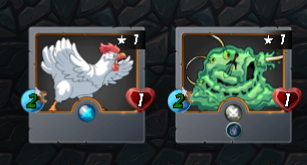 The enemy strategy was good, as he had a tank and two archers to weaken the enemies, however, putting too much trust in the tank was his mistake this time.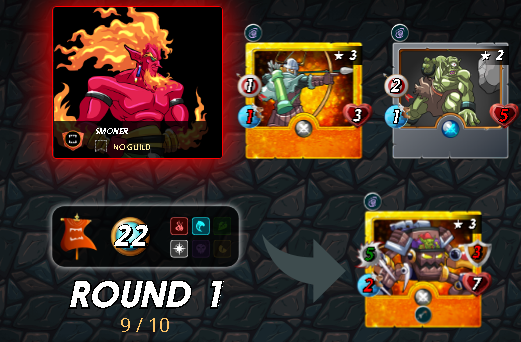 The complete alineation was: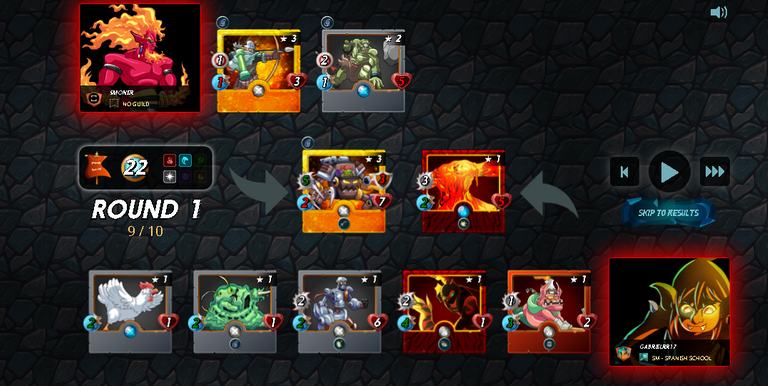 My rival of this ocation was @smoner. If you want to see the replay click here. For information to join in this challenge click here.
---
My opinion:
It is too situational a card, because of its unique ability. I thought it could be a cheap tank but with the existence of "Onyx Centinel" it's far behind, besides the fact that a summoner capable of giving that magic reflex ability to all monsters (Owster Rotwell) is even more unusable, maybe a buff in future updates can make it shine more, something like the "shield" or "retalite" ability. It reminds me a lot of Atom from the movie "Giants of Steel", it's a pity that he is not as tough as that mythical training robot.
---
If you want to join in the wonderful world of Splinterlands be my referal clicking here
---
I was used DeepL to translate this post
---
You can follow me here: