The last 7 days in Splinterlands have been AWESOME! :-)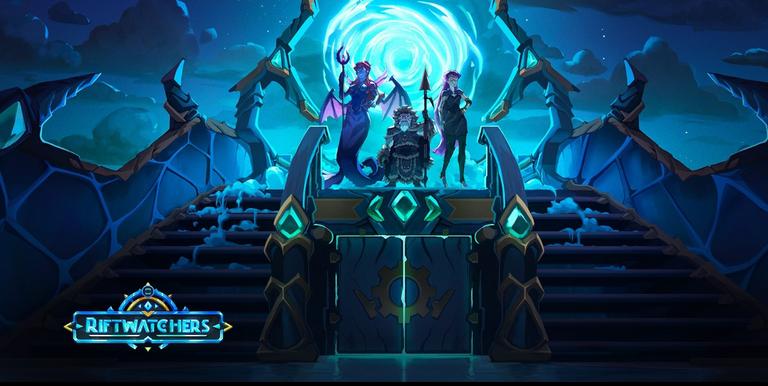 It all began last Thursday with the release of the latest mini-set in Splinterlands - Riftwatchers. The pre-sale event included a total of 500,000 packs, and everyone knew it would sell out quickly but definitely not in 1:39 minutes. It was insanely fast and a lot of people did not make the cut unfortunately. Thankfully I managed to get exactly what I was queuing for - 182 packs + 18 bonus packs or a total of 200 packs. My goal was 200 because that meant I would get 4 guaranteed copies of the promo card: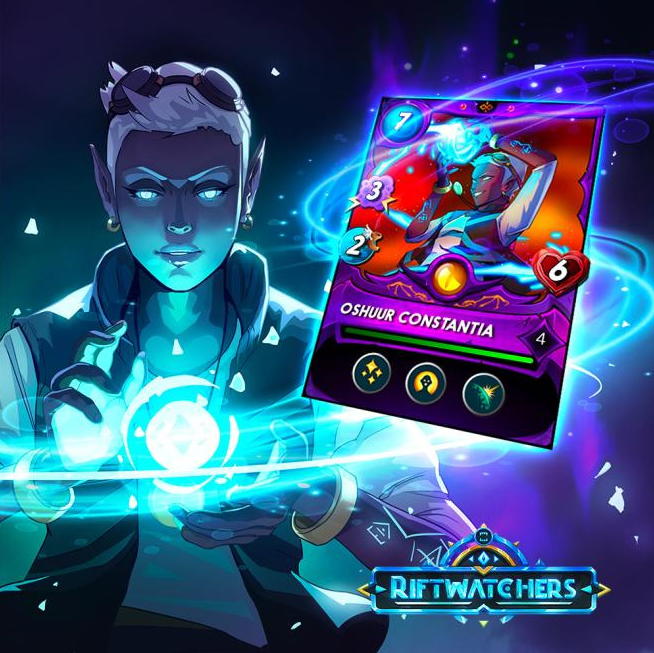 Oshuur Constantia shapes up to be a great card so I'm really looking forward to trying her out on the 27th of Sept. when we will be able to open our packs and also obtain the promo card airdrop.

Something else which was really unexpected and happened right after the Riftwatchers presale was that Tranche 1 of the Validator nodes sold out. Thankfully a few days before that I had recruited a friend of mine to become my "business partner" in owning a validator node together. So I had become a proud owner of 1/2 a validator node before they sold out (and subsequently becoming significantly more expensive in the next tranche)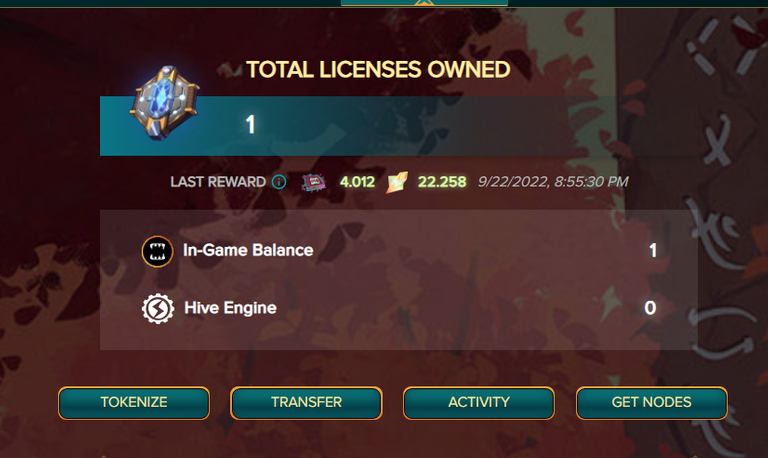 Yeah, I'm holding the Node but I promise I won't run away with it.😁

Then this week began with the pre-sale of the Tower Defense game. The pre-sale was a total of 250,000 packs and sold out relatively quickly - 12 hours. Yeah, it was not 1:39 minutes but having in mind this is a game we've seen only 1 screenshot of, I think the whales did a good job gobbling up the released packs. 😁 I will admit that while the first time I played a Tower Defense game (map?) was more than 20 years ago - in Warcraft 3, I did not participate in this pre-sale. After all some (?) people in our ecosystem are operating with limited funds, and I am one of those people. Besides I need more info on the game. I am not 100% convinced I will be interested in playing it at all, especially considering the fact I have a lot of SPL collection building to do still.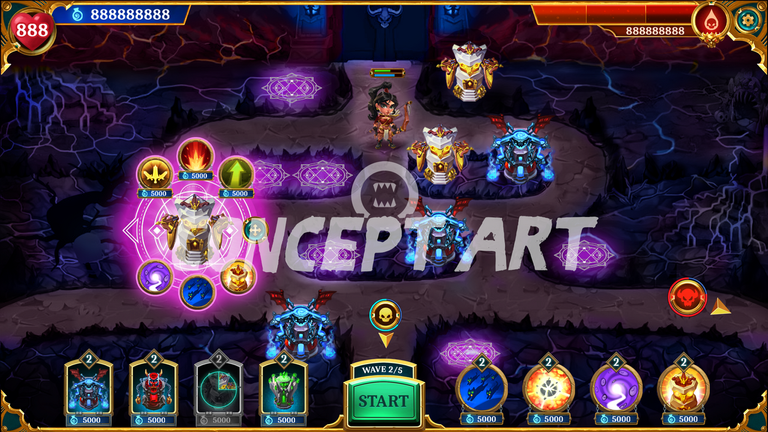 Last but not least is something I initially thought would not rock my boat at all. But then the more I thought about it and learned the details, I got really hyped and interested in obtaining one - the Runi. The Runi are a regenerative NFT project on Opensea, so an Eth-based NFT project. There will be a total of 6,500 of them, and they will all be unique, with a total of over 1B possible combinations. They are very similar to projects such as Bored Apes Yacht Club and Crypto Punks in this regard. You can use them as your profile pic and whatnot.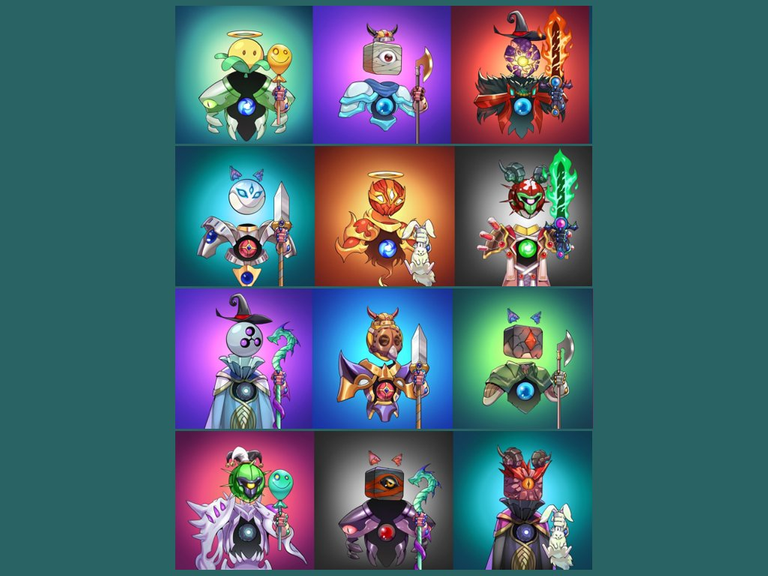 But wait there's more. They have interchain operability, so when you stake your Runi to Splinterlands, you will be able to use it as a card in-game. A 6 mana neutral legendary with Opportunity Strike, Rebirth, True Strike, and Reflection Shield. It definitely shapes up to be a potent card. But wait.. there's more - every single Runi card will be using your personally minted Runi, so they will all be unique in this regard. You will also be able to use your Runi as a profile pic in-game.
The Whitelist pre-sale for the community was just 2 hours ago, and the 2000 Whitelist spots for 100 vouchers each were bought out in less than 2 minutes. That's definitely another great success for the community. You can really tell there's a lot of interest in these things. The cost for those who got a whitelist spot will be $250 Eth in addition to the 100 Vouchers + gas fees. And the general sale of the rest of the Runi - 4,500 will cost $500 in Eth + gas fees. As I said I wanted 1, and thankfully I managed to get 1 Whitelist spot.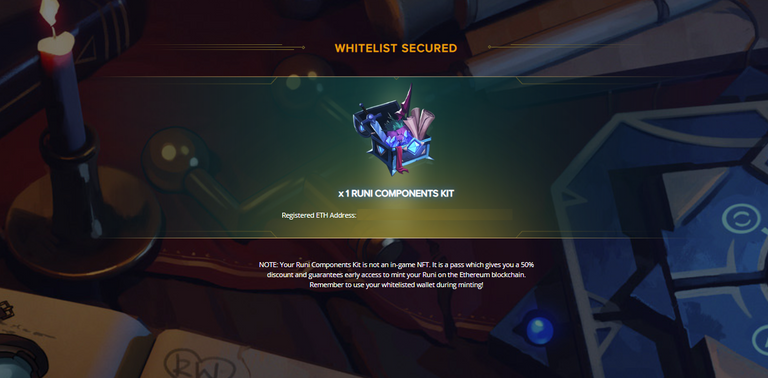 Now all that is left is to wait "just" a few hours less than 33 days and get to mint our Runi. Excited to see what mine will look like.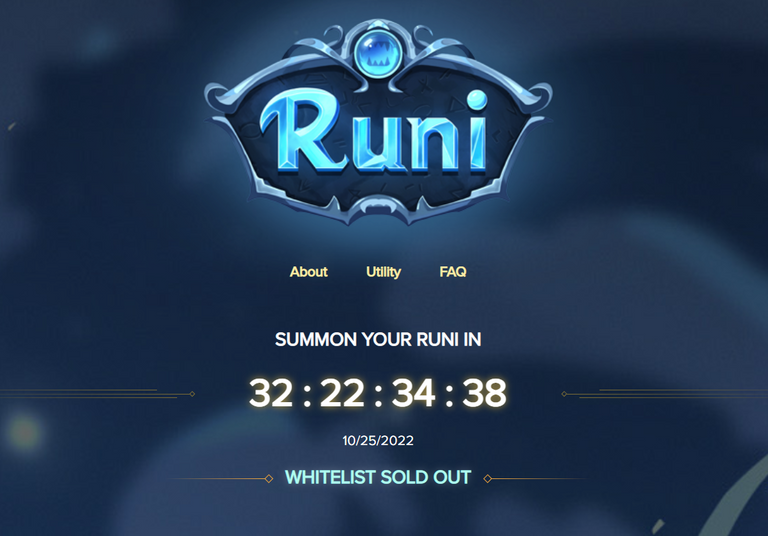 Last but not least for me in terms of excitement, I actually managed to get to 3rd place in 2 tournaments:
Clove's last tournament as a SPL team member: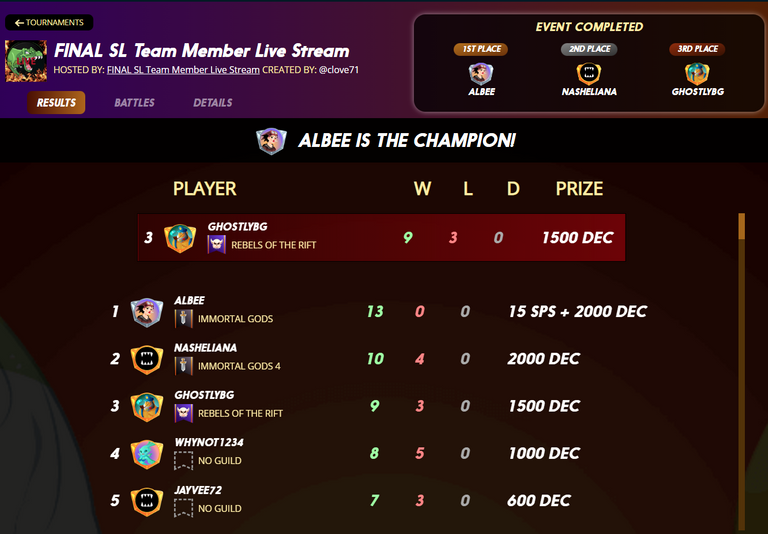 Where I lost to Albee in the 1/2 finals.
And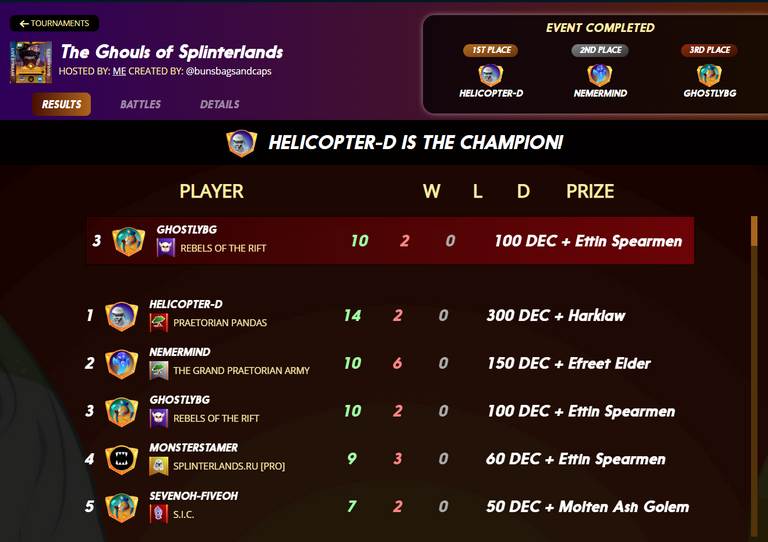 Where I actually managed to beat Albee and Splinterlands-RU 2:0, losing to Nevermind in the 1/2 finals.
GhostlyBG, over and out
Referral

You can check out some other stuff from my recent Splinterlands blogging venture:
---
---