Hello battlers,
https://hive.blog/splinterlands/@splinterlands/share-your-battle-weekly-challenge-furious-chicken
How are you all doing today? Friday brings out the weekend mood to us, isn't it?
Here I am with a blog for this week's Splinterlands weekly challenge of SHARE YOUR BATTLE with featured monster being Furious Chicken, the Chicken that we all battlers love to use and make a space for it in our lineup.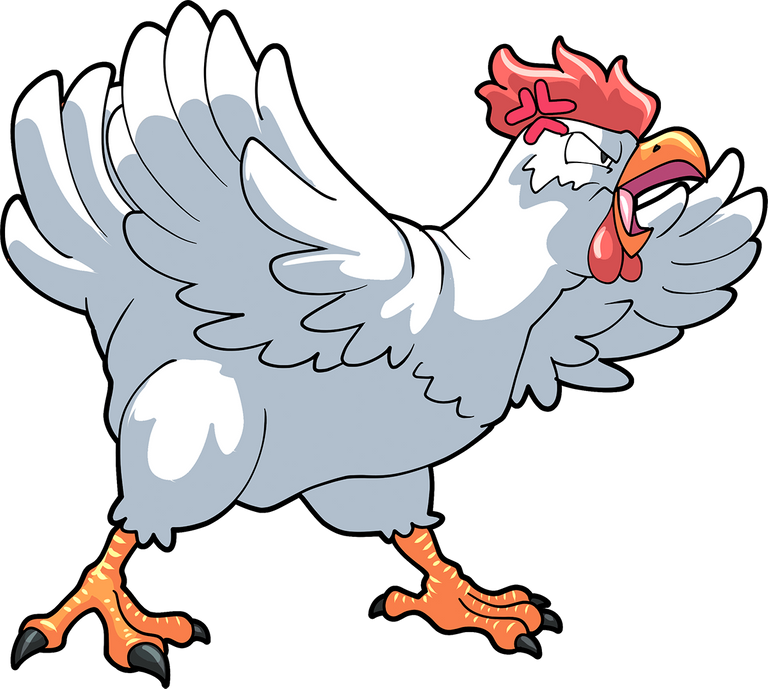 Furious Chicken is the monster I, infact, most of us use at the last position to prevent our second line monsters getting exposed to any sneak attack and I use it sometimes in the first position whenever there is an Equalizer rule set and less Mana cap is there for the battle.
Furious Chicken is the Zero Mana cost monster and hence, free to be used in any battle whenever it's available.
Let's see the details of level-wise attack, speed and health along with the abilities this monster has as it's leveled up.

As we see above, this monster starts with zero melee attack like it's Mana cost, but this can go up 1 or 2 as this is leveled up with it getting single melee attack when leveled up to level 3 and subsequently to 2 melee attack in final level.
The speed for this monster is on 1 for most of the levels except for level 6 and 7 in which, it will have a speed of 2.
It's health needs less mention as it stays constant throughout it's levels at 1.
On the abilities side, this has solitary ability enrage, which may not be used in most of the cases as this has single health, but yes, when it's used in rule sets like equalizer, where it will get max health and can be utilized more wisely.

This was a battle with equalizer rule set as one of the 2 rule sets with Super Sneak being the other one and equalizer is best suited to get the best out of our theme monster of Furious Chicken.
The battle had a Mana cap of 29 and that was enough to utilize some of the best monsters I have.
While the Equalizer makes all monsters to have equal health of that monster which has highest health from both sides and Super Sneak, as we know, makes all melee monsters to attack the last monster on the lineup.
I used Earth Splinter for this battle and lined up monsters as below for this 29 Mana cap battle with Equalizer and Super Sneak rule sets.
---
Lineup:
Furious Chicken: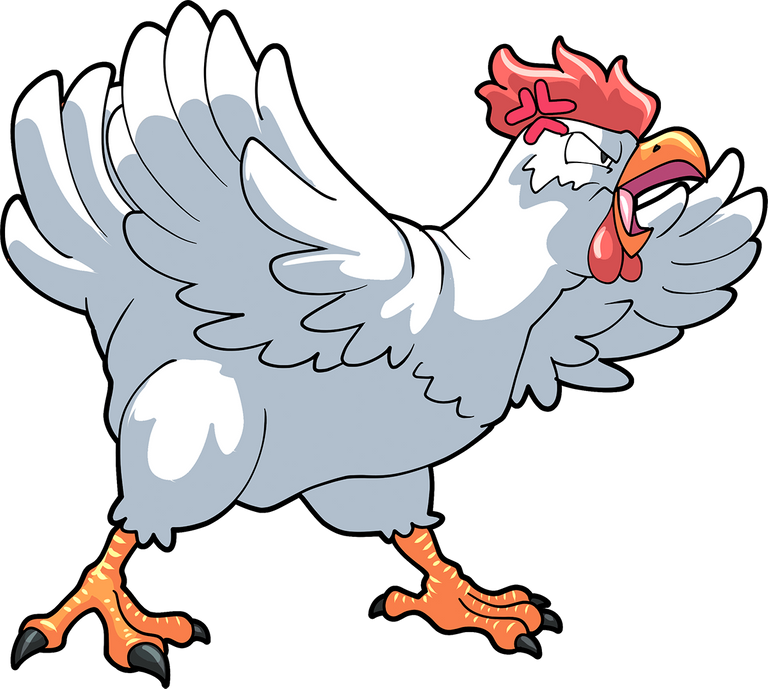 As I mentioned above, this equalizer rule set made me to use the theme monster in first position to exploit it's attack and ability and keep other monsters safe for longer time and hence, Furious Chicken came into the first position in my lineup.
---
Flesh Golem: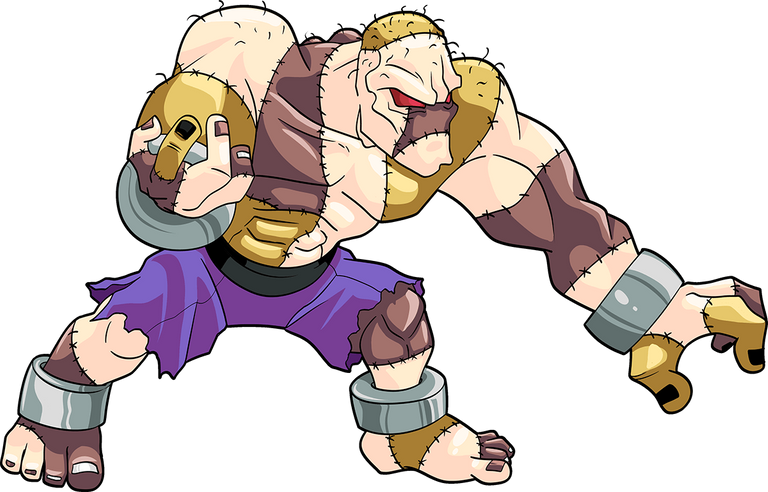 Used this healing tank in second position, so that, this can be back up front monster and also utilize it's good melee attack for the super sneak rule. It has 3 melee attack and healing will be a big plus.
---
Screeching Vulture: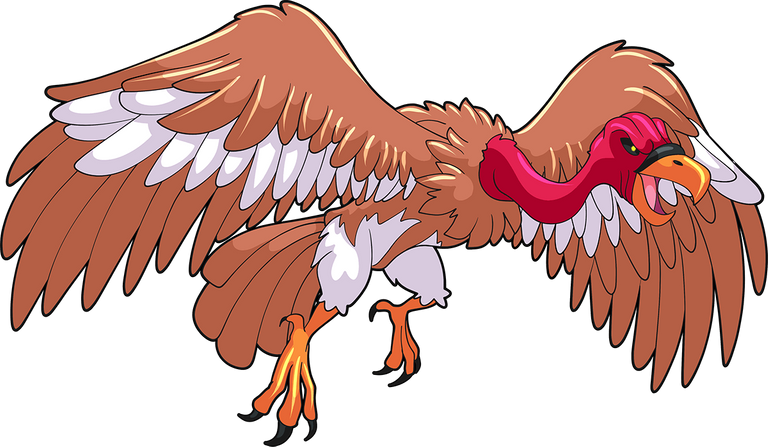 One of the most used Earth splinter monsters is this Screeching Vulture for it's scavenge and opportunity abilities although I miss the scavenge because of the limitation from summoner, it still is a good monster for my lineup.
---
Rexxie: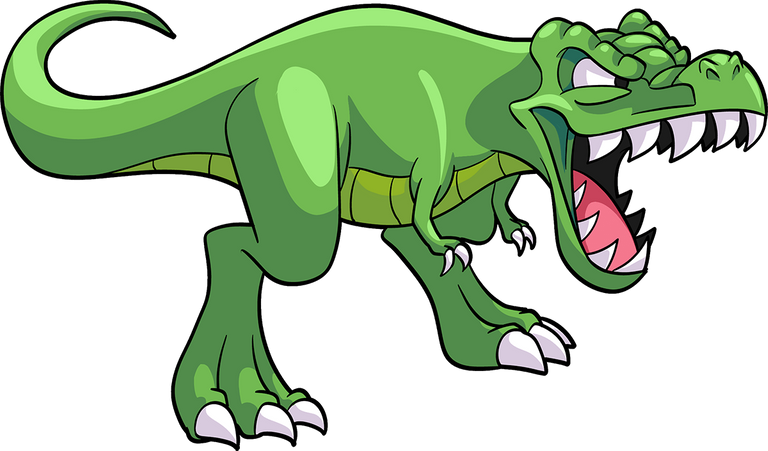 This trample ability monster is best for the melee mayhem and super sneak battles because of it's huge melee attack and I used it in fourth position to keep it alive as long as possible.
---
Biceratops: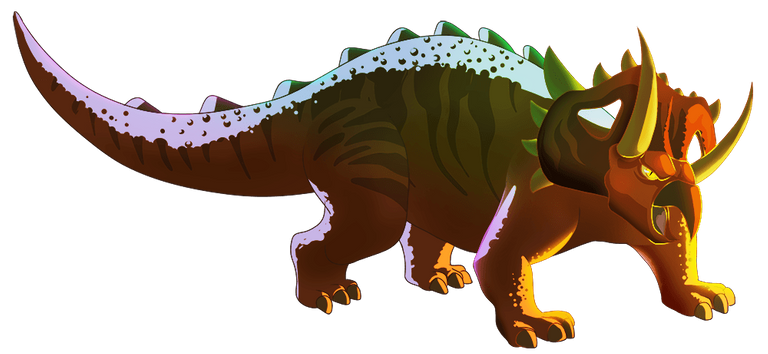 Since this monster has armors and can even give 3 useful melee attack, I decided to use it in Fifth position as a backup for sneak attack as well.
---
Stonesplitter Orc: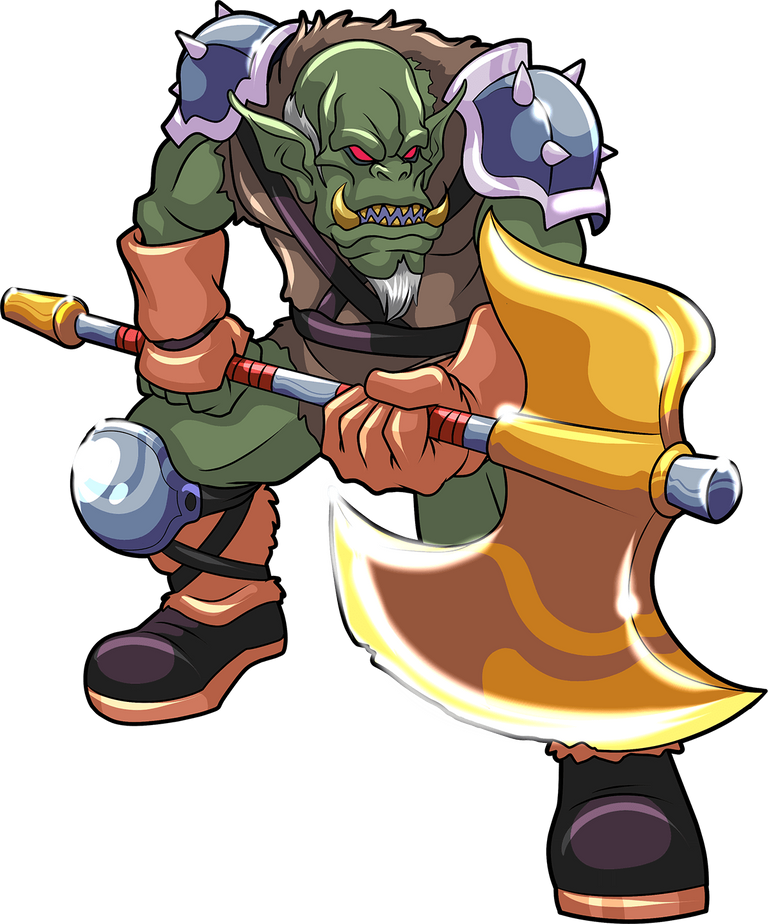 And lastly, used this monster with retaliate ability which also has an armor for this super sneak battle and this didn't disappoint me as it kept retaliating and kept other monsters alive.

Battle:
Opponent used Water summoner and her lineup included Lord Arianthus at the front followed by The Kraken, Creeping Ooze, Furious Chicken, Rule of the Seas and finally Ice Pixie to complete his lineup which I felt a bit easier one for the super sneak battle although The Kraken was there to taunt all monsters to attack it.
---
Let's go thru battle.....
Round 1, 2 and 3:
Equalizer ruleset and taunt ability from The Kraken means the attack from the monsters I used was always towards The Kraken and Stonesplitter Orc kept retaliating.
Monsters The Kraken and Furious Chicken got removed in this round.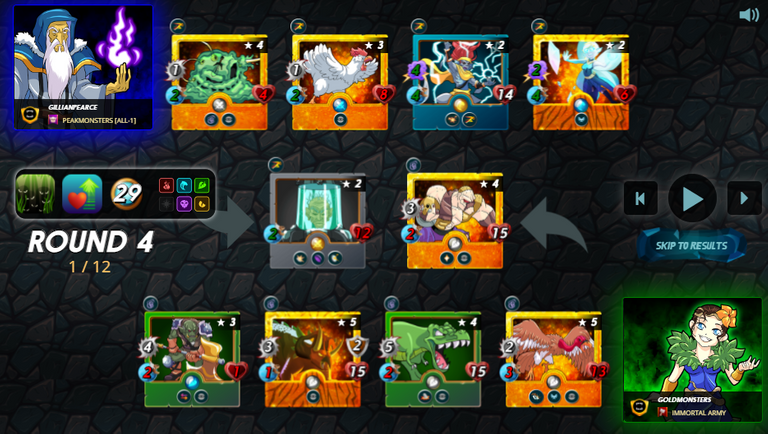 ---
Round 4:
The removal of The Kraken in the previous round means the melee monsters now can target Ice Pixie placed last on opponent's lineup and Stonesplitter Orc and Ice Pixie were the casualties in this round as they got removed being the last monsters on their respective lineups.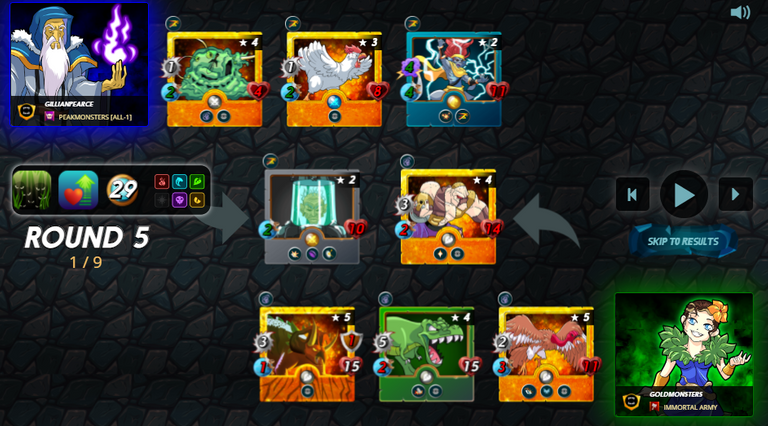 ---
Round 5 and 6:
Round 5 didn't see any monster getting removed, but it was round 6 in which, 2 of opponent's monsters removed in the form of Rule of the Seas and Furious Chicken and that means, she was left with non attacking Lord Arianthus and single attack Creeping Ooze left to keep the fight intact.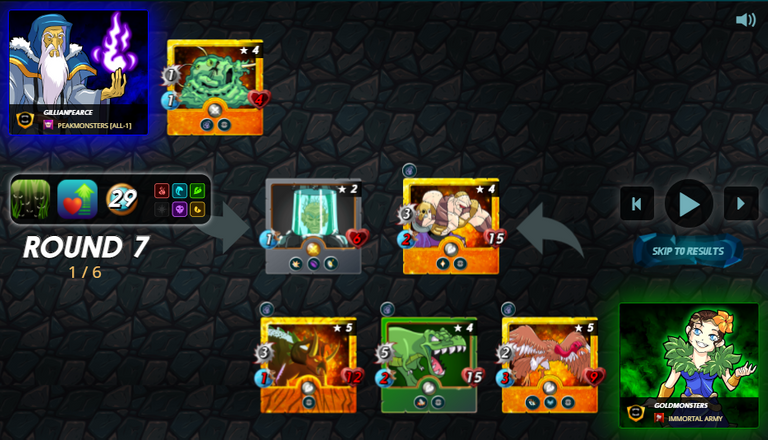 ---
Round 7 and 8:
There was no further attack from opponent as his only monster which can attack i.e. Creeping Ooze got removed in round 7 and in round 8, the last man Lord Arianthus also got removed.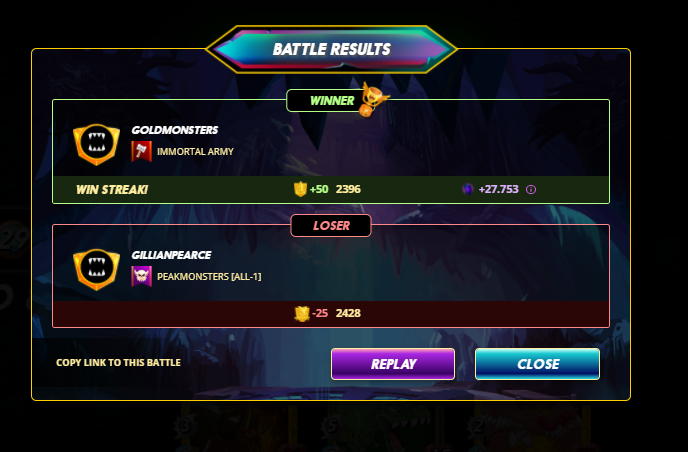 Did your strategy work? What will you try differently next time?
Yes, it worked nicely for me with even some help from opponent as she placed couple of magic monsters in the fag end of the lineup although there was a taunting The Kraken there, but once it got removed, the battle was always mine.
If I wasn't using Furious Chicken.. wait..is that something relevant? Nope, there is no alternative to Furious Chicken as it's the ONLY monster with Zero cost and hence, can't be replaced with any other monster. Just for answering this question, if I wasn't using the Furious Chicken, if there is any Mana left to cover, I would have used another melee monster since this being a battle with Equalizer and Super Sneak rule sets.
---
Do you like the Furious Chicken? Why or why not?
Oh is that a question to ask? I mean, who doesn't like chickens. This Furious Chicken cannot be neglected as it has won quite a few games for me being just a single attack monster and I would love to use it whenever I have an opportunity.

That's all about this battle and Furious Chicken. It can win battles for us, it can save us from getting defeated and even it can help us draw the battles!!!
Thanks for reading this and I hope, you loved this battle with a chicken 2 chickens one each from each player.

New to Splinterlands or yet to Join?
You can join using my referral link: splinterlands.io
Join now and start battling and have fun and also earn rewards in the form of Crypto and even you can trade the monsters cards on market to earn Crypto.