Hello battlers,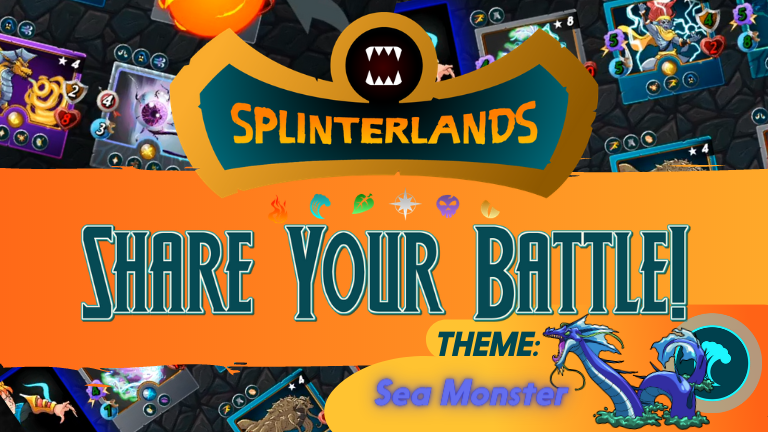 https://peakd.com/splinterlands/@splinterlands/share-your-battle-weekly-challenge-sea-monster
Happy to see Sea Monster as this week's featured monster as this is one of the oldest yet still powerful reward cards which posses couple of good abilities.
Since the time of creation of this account, I have been trying to accumulate the gold foiled cards and happy to have all the summoners at level 4 or 5 which gives me an advantage to reach Diamond leagues season after season.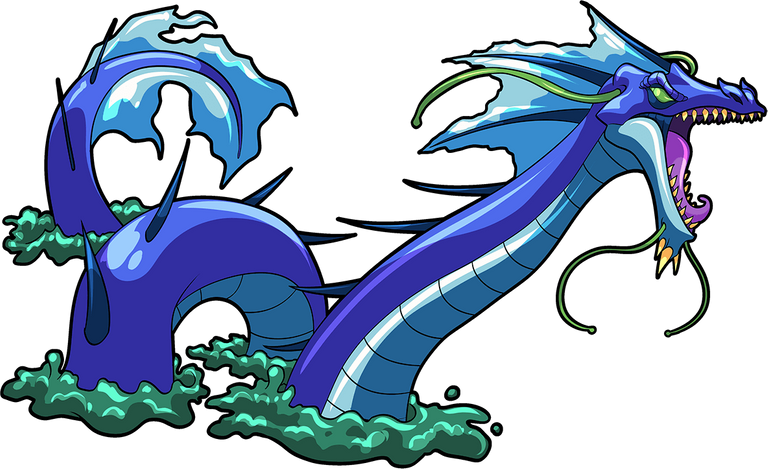 Sea Monster is the Reward card version common melee monster which is known for it's good attack with thorn throwing ability and also healing.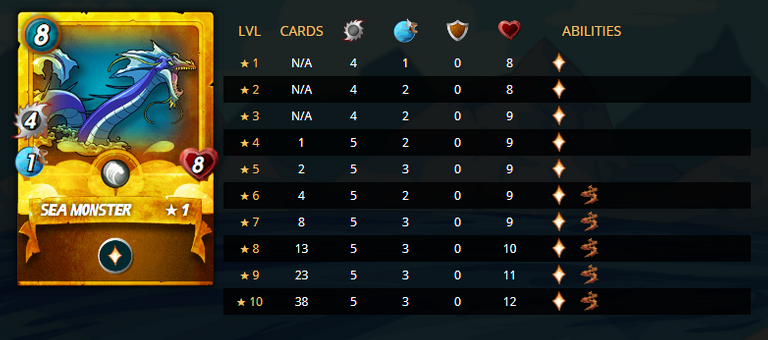 As for as the stats are considered, we can see in above chart that, it's high on attack with starting attack of 4 and that can go to a maximum of 5 as it levels up.
It's speed it's only drawback as it starts with minimum speed which although can increase to a maximum of 3 as it is leveled up to level 4.
Health being the positive for this monster starting with 8 an increases to 12 by the time it's leveled up to 10.
The abilities as I mentioned above are the 2 good abilities in healing and thorns.
While healing makes it regain some health just before it attacks, thorns makes it to throw thorns on a melee monster when it attacks the Sea Monster
Healing is available from level 1, which is a good positive and the thorns throwing is enabled from level 6 onwards.

Lineup: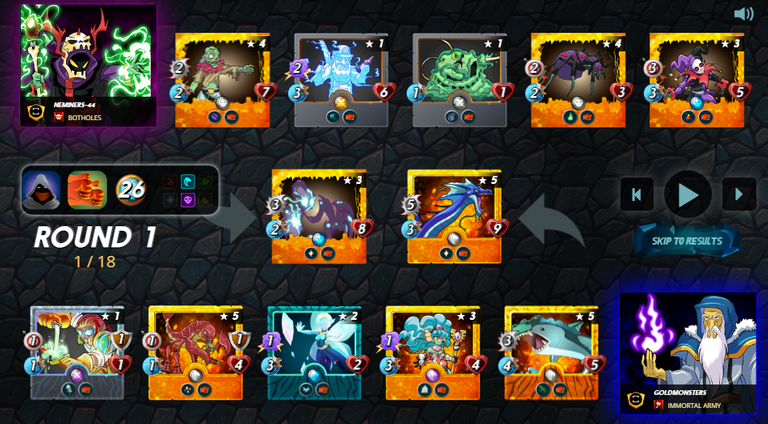 https://splinterlands.com/?p=battle&id=dfb5022f5c1635be65ae3123ad09f0b8f7965e01
This was a battle with Mana cap of 26 as we can see above with couple of rulesets like Silenced Summoner and Heavy Hitters
Silenced Summoner ruleset means, the summoner cannot give it's buff or debuff ability to the monsters it summons and Heavy Hitters enables the double attack weight for all monsters when the attacked monster is stunned.
Now, with that info, let's go to the lineup I used for this battle:
---
1. Sea Monster: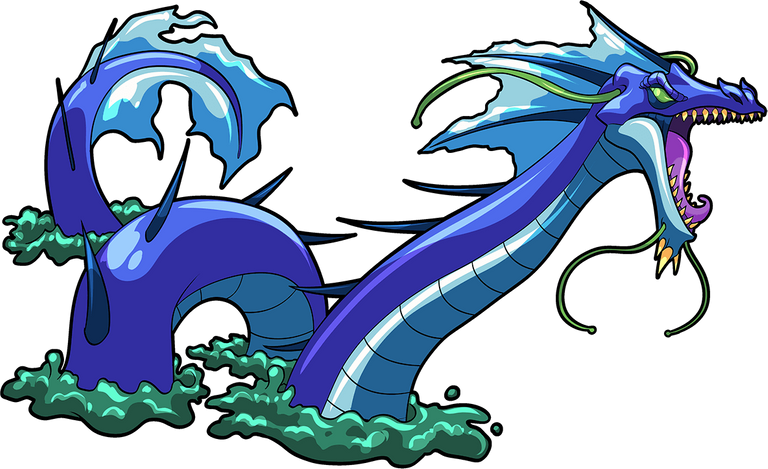 Being the themed monster for this week as well as a good front monster, I used this for it's attack, health and it's abilities where in, it can self heal.
---
2. Wave Runner: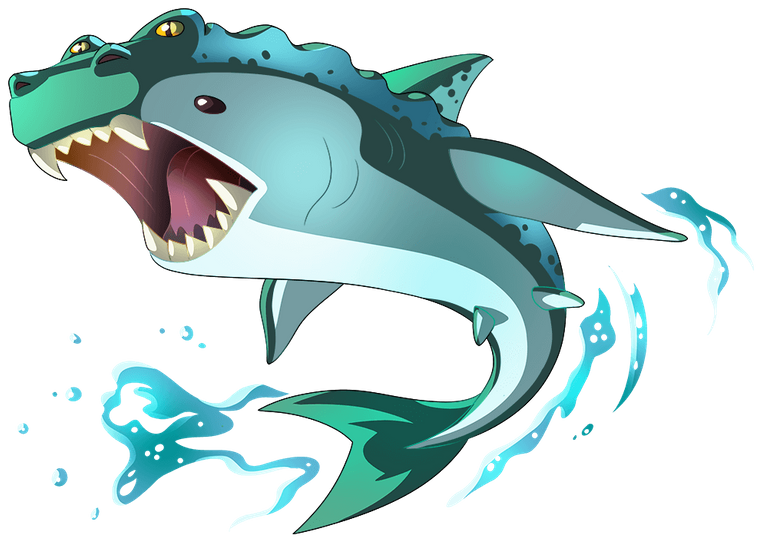 Used Wave Runner in second position as it's a reach ability monster with 3 melee attack and have good speed as well.
---
3. Mermaid Healer: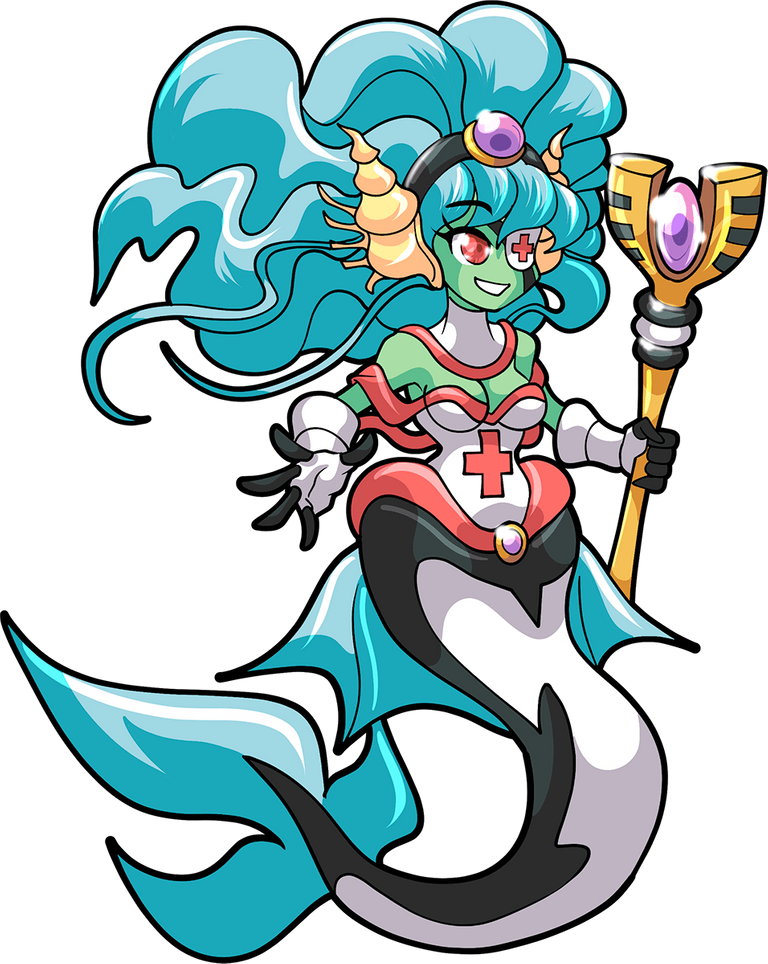 This is being used as it gives valuable 2 magic attack for just 3 Mana cost and also it can heal monsters from second line.
---
4. Ice Pixie: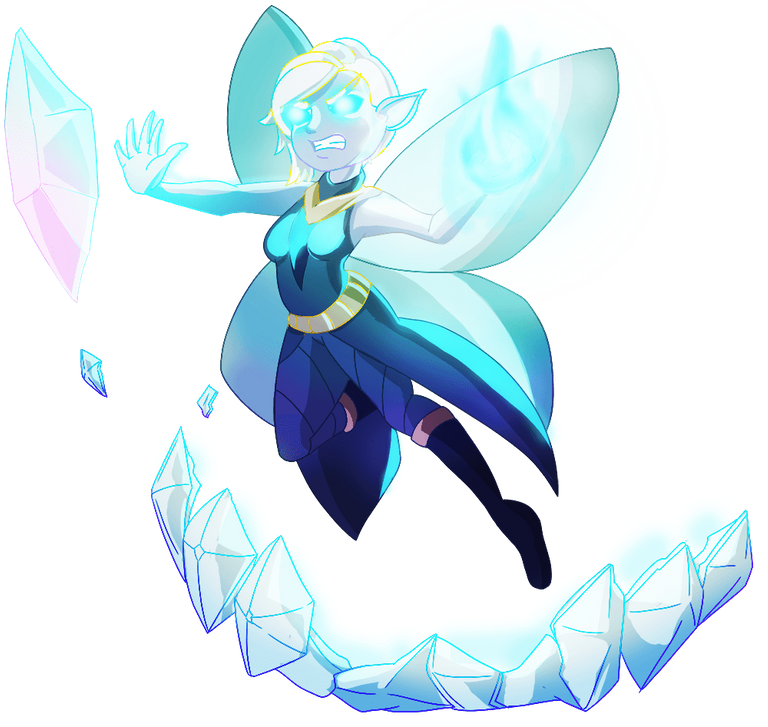 Another low Mana magic monster which costs just 2 and gives 2 attack and hence, is a good addition to this lineup.
---
5. Crustacean King: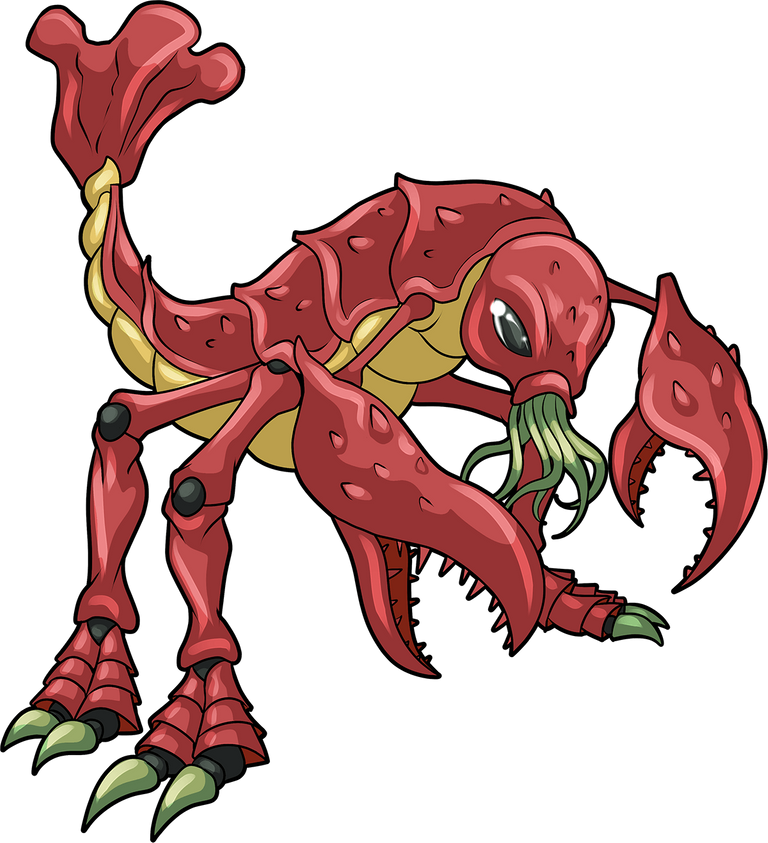 This is the tank healer I used in this position and also to utilize it's 1 ranged attack.
---
6. Halfling Alchemist: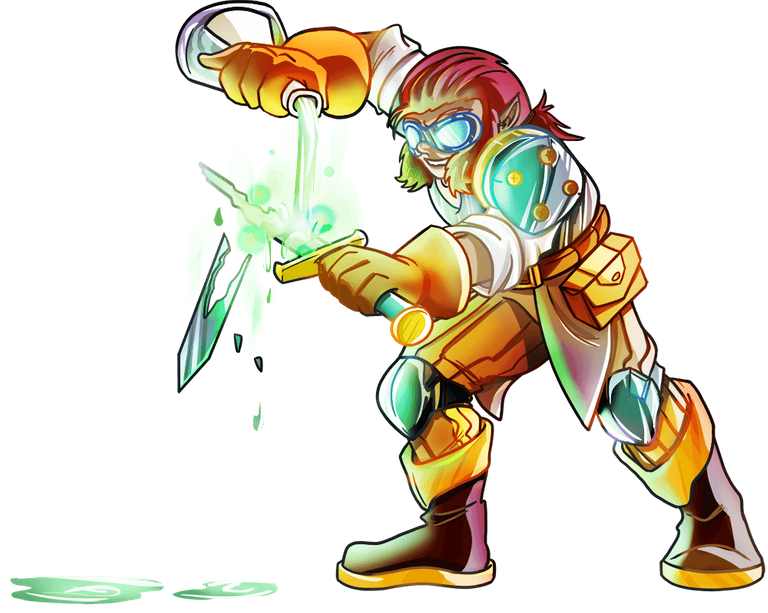 I just covered the remaining 2 Mana cost by using this monster as it can be a good one which halves the attack of the front monster when it attacks it.
---
Opponent used Death splinter with his monsters being Haunted Spirit, Animated Corpse, Spirit Miner, Creeping Ooze, Haunted Spider and lastly Twisted Jester to complete his lineup.

Battle:
Those 2 lineups looks competitive with my total attack of 12 against opponent's 12 as well!!!
Round 1:
Usage of Creeping Ooze by opponent means, my monsters will attack a bit later than their usual speed and inspite of that, monsters I used were able to get rid of healing Haunted Spirit to give an advantage in round 1 itself and Sea Monster's 5 meleee attack was handy here.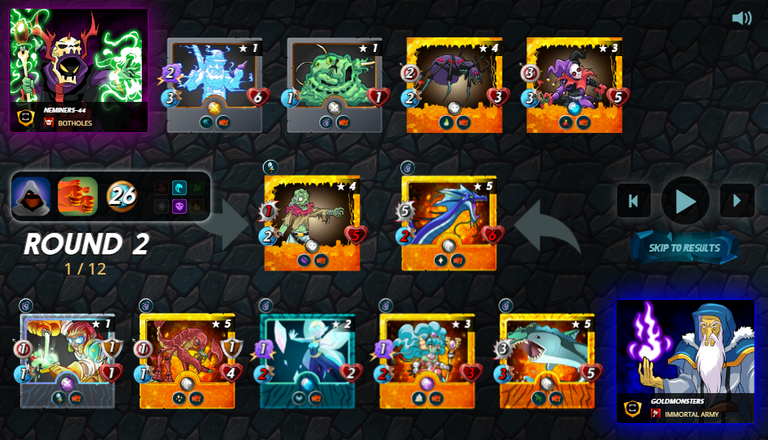 ---
Round 2:
Mermaid Healer I used was the first to be removed in this round because of the snipe attack by Twisted Jester and then Animated Corpse from opponent's lineup was removed as well.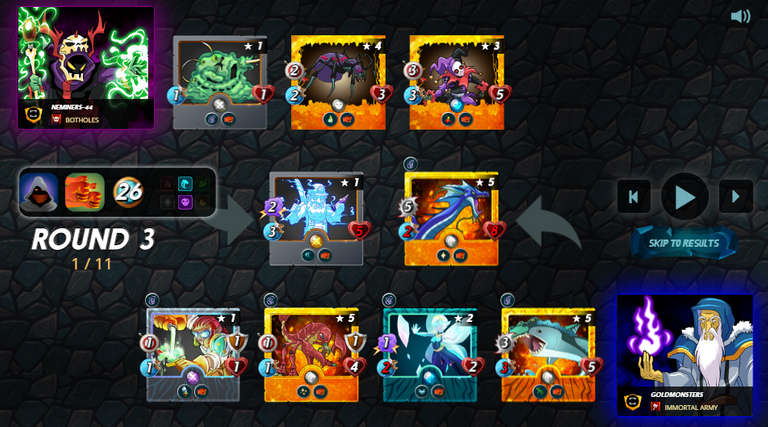 ---
Round 3 and 4:
Round 3 was quite as no monster got removed with Spirit Miner and Ice Pixie evading the ranged attacks and Round 4 made to see that the Spirit Miner and Creeping Ooze getting removed bringing Twisted Jester to front position.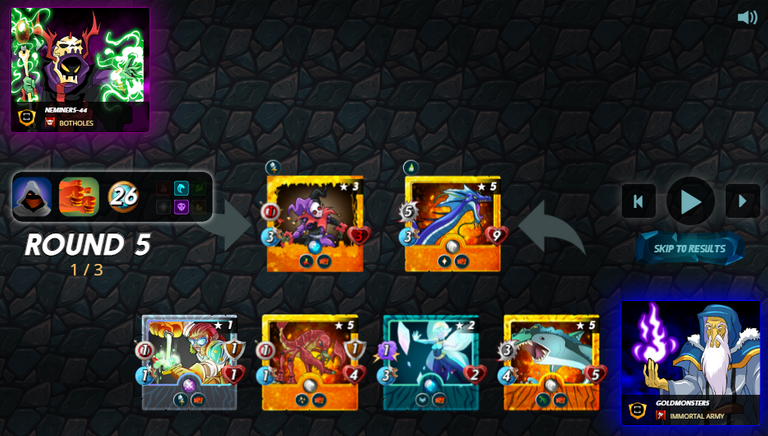 ---
Round 5:
The last standing monster of Twisted Jester didn't take much time to bow out and that was a comfortable win for me.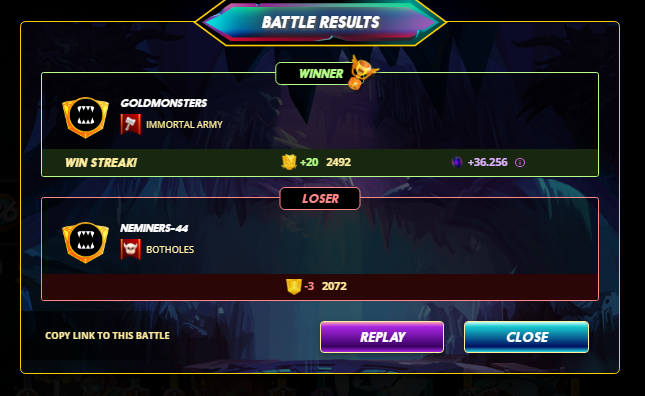 Did your strategy work? What will you try differently next time?
Yes, looking at the opponent's lineup, we can see that Animated Corp cannot attack unless it's at front position and that means, 2 lesser attack as against mine and that made it a bit easier for me.
I could have used a 4 Mana monster instead of Ice Pixie and Halfling Alchemist, but I feel Halfling Alchemist played a good part in this win by reducing the attack from the monsters it attacked.
---
Do you like the SEA MONSTER? Why or why not?
100%, Although it has lost a bit of it's popularity after the introduction of The Krakken, but Sea Monster is still a popular choice for front position as it can heal itself and gives almost same attack as of The Krakken.
---
That was a good one with Sea Monster giving that advantage by removing Haunted Spirit in round 1 and then, there was no further looking back.
Thanks for reading, wishing you good day friends :)

New to Splinterlands or yet to Join?
You can join using my referral link: splinterlands.io
Join now and start battling and have fun and also earn rewards in the form of Crypto and even you can trade the monsters cards on market to earn Crypto.