Hello all Hivers and Splinterlands gamers,
Thanks to @splinterlands team for the Weekly Battle Challenge.
If you are intrested then you can check the full details by clicking on this link
---
For this week battle challenge theme is - SEA MONSTER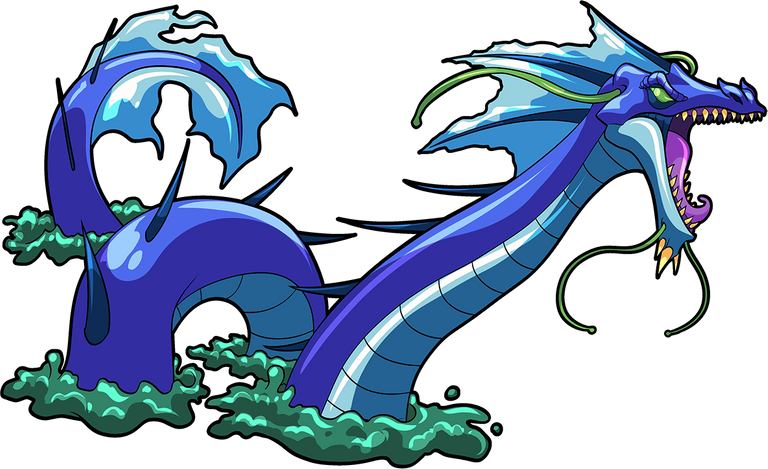 Lets have the quick look at the card -
Edition: REWARD
Rarity: COMMON
Element: WATER
ATTACK: MELEE
ABILITIES: Heal at level 1; Thorns at level 6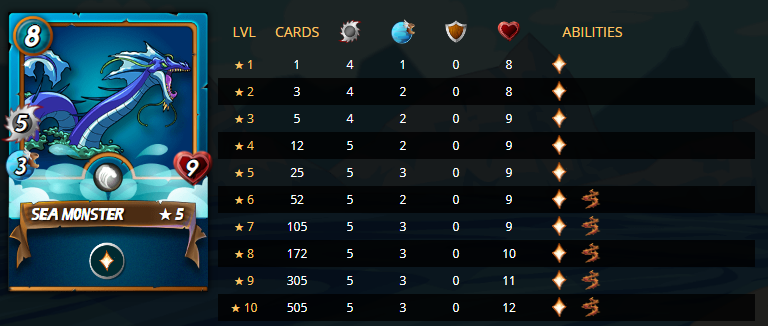 ---
The Ruleset
Aim True - Melee and Ranged attack always hit their target
---
The Lineup
Here the screen shot of the cards lineup.
Here is the link to battle.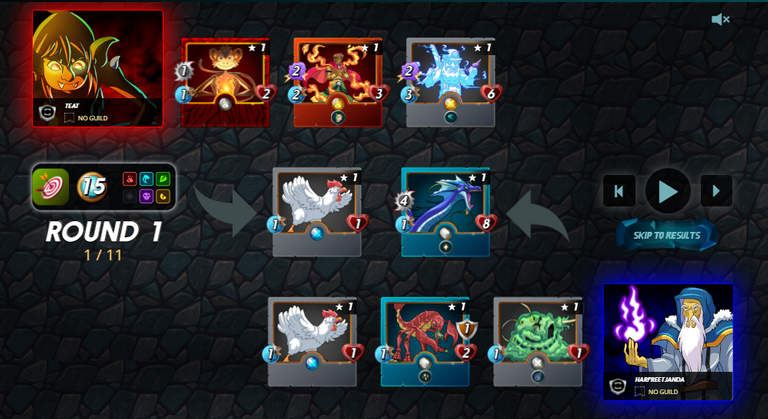 My strategy - The game was for 15 mana. I used the double heal strategy. So SEA MONSTER at first position with self healing and CRUSTACEAN KING at third position with tank healing. Sea monster has four melee attack which is very effective against the opponent's first position and the double healing will make sure that the Sea Monster should not get killed easily.
---
Monster Lineup
Alric Stormbringer, Summoner - A rare water summoner which add one magic attack
First - SEA MONSTER

SEA MONSTER has good health and healing ability also restore the health every round. The card is good tank card.
---
Second - CREEPING OOZE

CREEPING OOZE is card with slow ability, which means it will slow down the opponent cards. As the Sea Monster is slow so this card is very helpful.
---
Third - CRUSTACEAN KING

CRUSTACEAN KING has tank healing ability. Sea monster already has self healing and this cards also help to restore the health. So with card its double healing.
Fourth - FURIOUS CHICKEN

FURIOUS CHICKEN is fill in the blank card. With zero mana cost this card is must use to fill the balance position.
---
The Battle
Round 1 - Start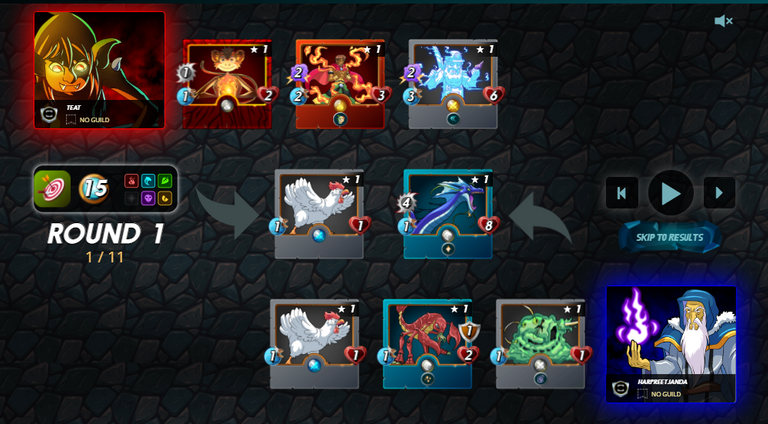 ---
Round 1 - End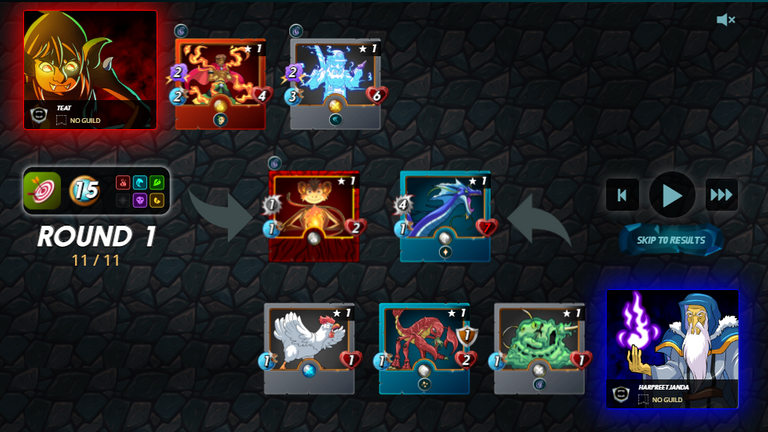 Opponent lost the first card.
---
Round 2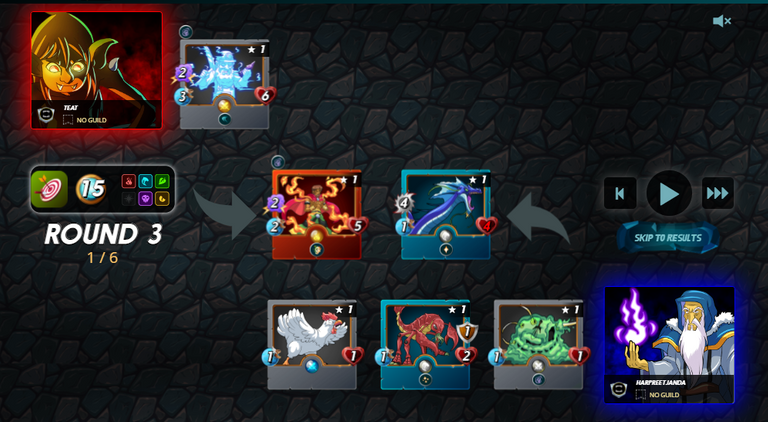 Opponent lost the second card.
---
Round 3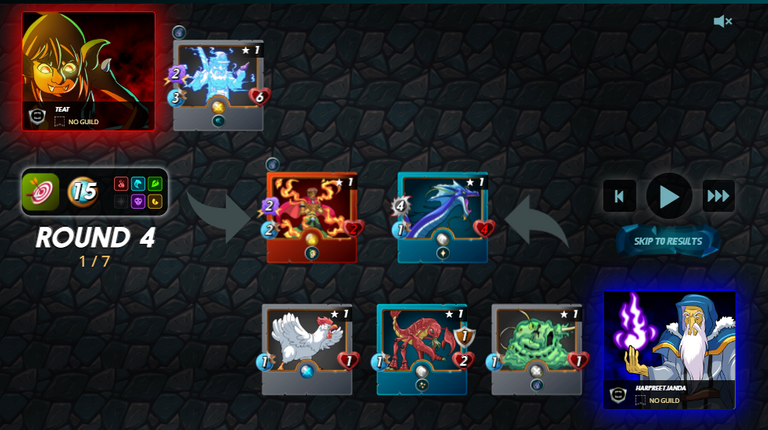 No loss.
---
Round 4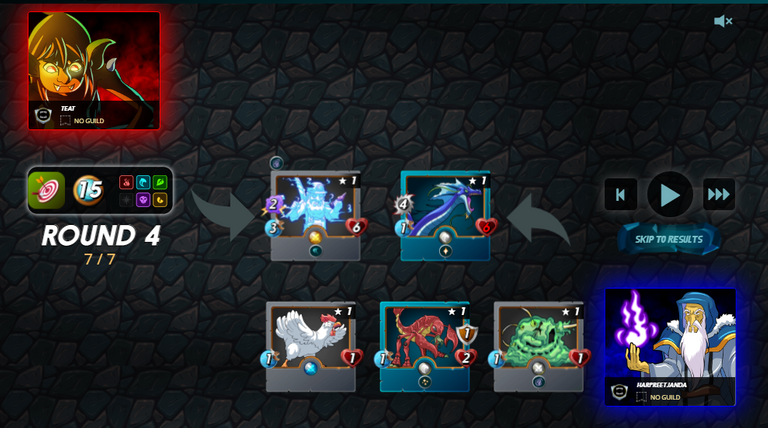 Opponent lost the third card.
---
Round 5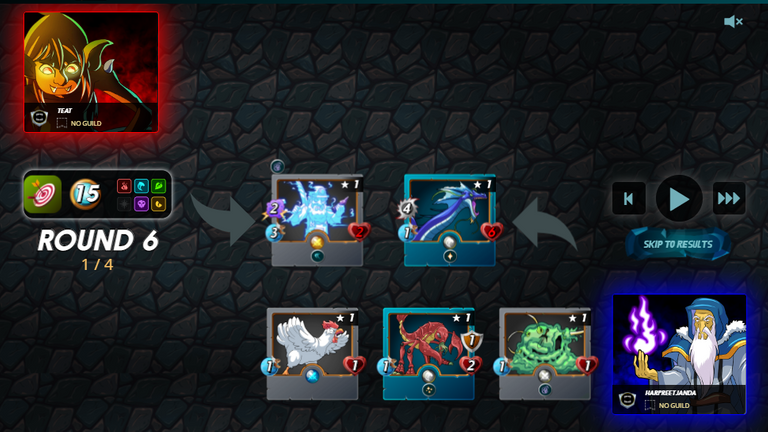 No loss.
---
Round 5 - End of the battle.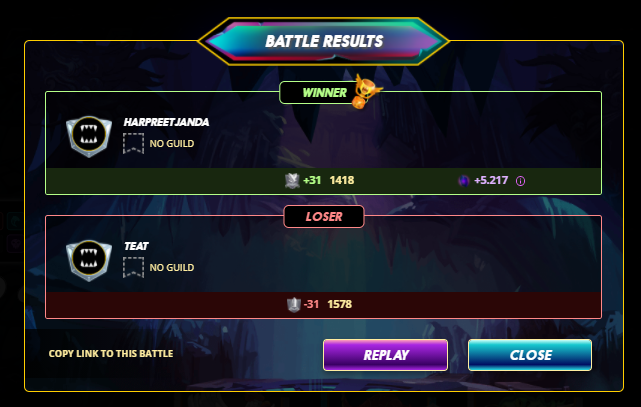 ---
Did my Strategy works... Yes the sea monster with nice double healing is awesome.
Thanks for stopping by.
Please up-vote and re-blog to support.
---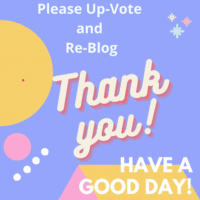 ---