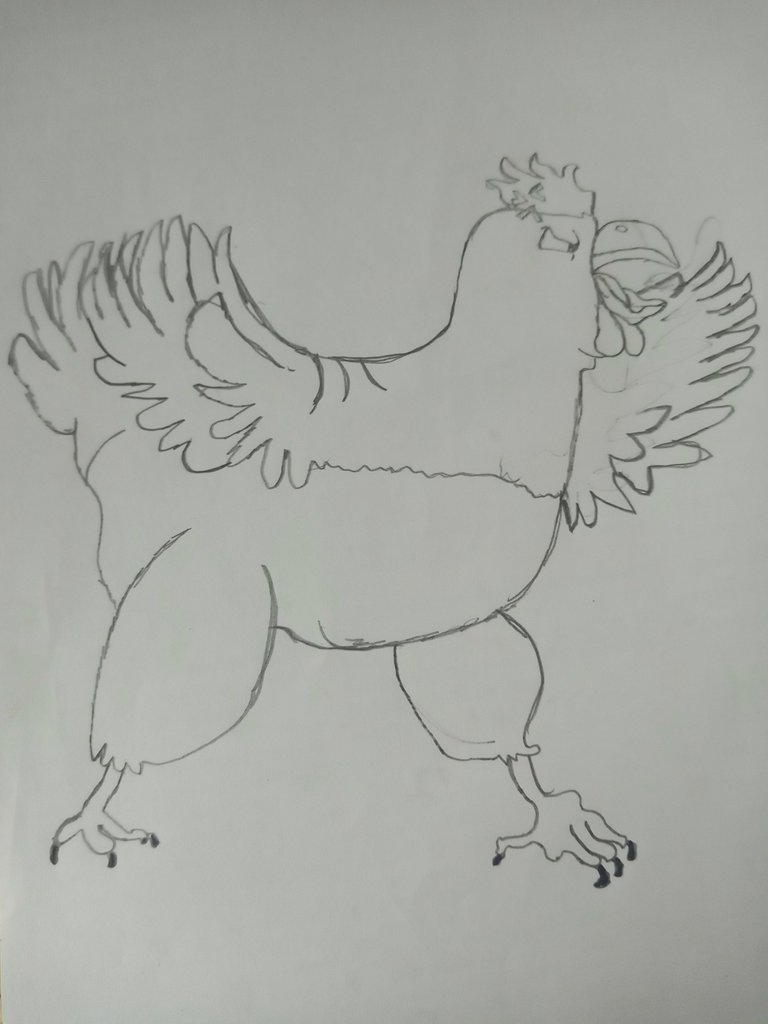 Hello splinterlords and splinterladies around the world, how is your day going? This contest is fascinating, I felt like doing more everytime I saw this contest. I felt like to be the best. Am still looking for way I can improving my drawing and art.
One of the important thing I like about art and painting is that it improves creativity. I drew my emotions sometimes either negative or positive; and whenever I did that, it gives me joy, developed my brain and creativity.
Sometimes, I used painting and drawing to relief myself from the pressure of this world. Pressure from home, office, friends and so on. There was a day I was called stressed up in my office and also home; life was so tiring. I couldn't do anything rather than thinking but when I took my pencil and drew my emotion that particular time. When I slept and woke up the second day, I was relieved.
I love chelsea so much, whenever my club is defeated, I used drawing to ease myself and it works. The last time leicester defeated Chelsea. I came back home and drew chelsea goal keeper.
After I posted about furious chicken in the splinterlands challenge, I felt like drawing Furious Chicken. Furious Chicken is one of the splinterlands cards. The amazing things about this card is the zero Mana that it possessed, which you can use to fill up the space whenever you have empty space.
Another reason I like this monster is that, it is my lucky Monster. I won 85% of the battle I used it; either it fights or not in the battle. Just like this one that I share the link here click
It fights in the battle whenever the rule of the game permitted it, it can also be used to delay certain monsters to reach other monsters.
I drew Furious Chicken today due to this week challenge, in my previous article, I wrote many things about this monster.
Firs step of my drawing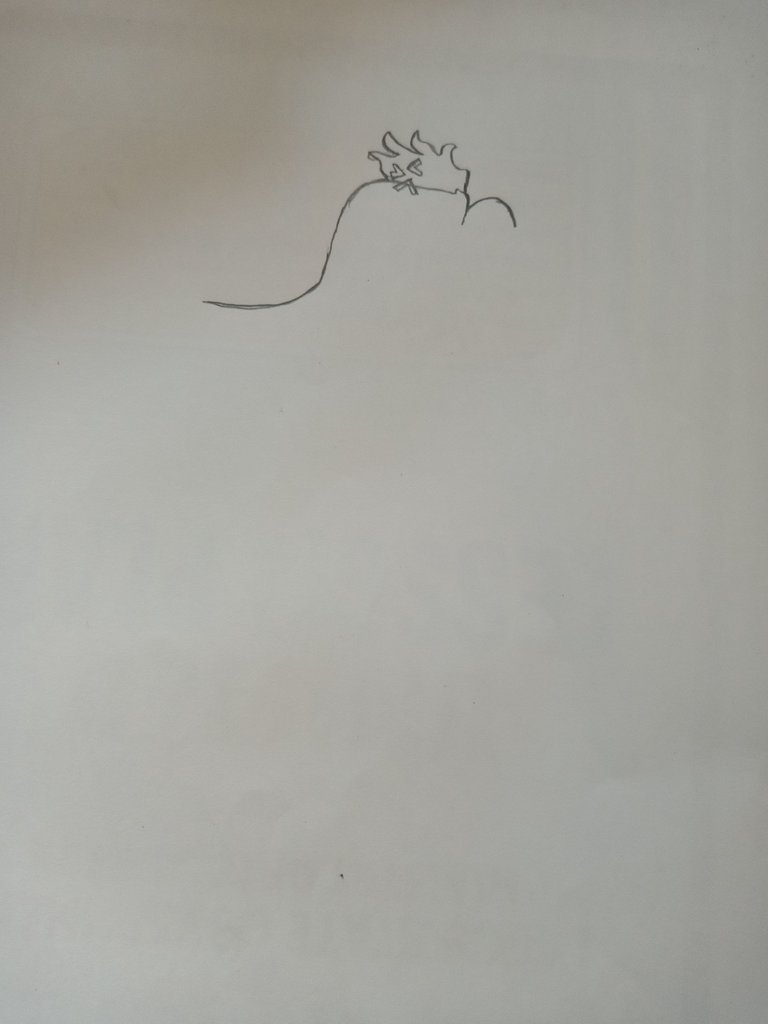 I took me 2 minutes to decide where to start. i started from the head because I one that the head is the most complex part of this drawing for me. Drawing the head gave me accurate prescription of the rest.
Step 2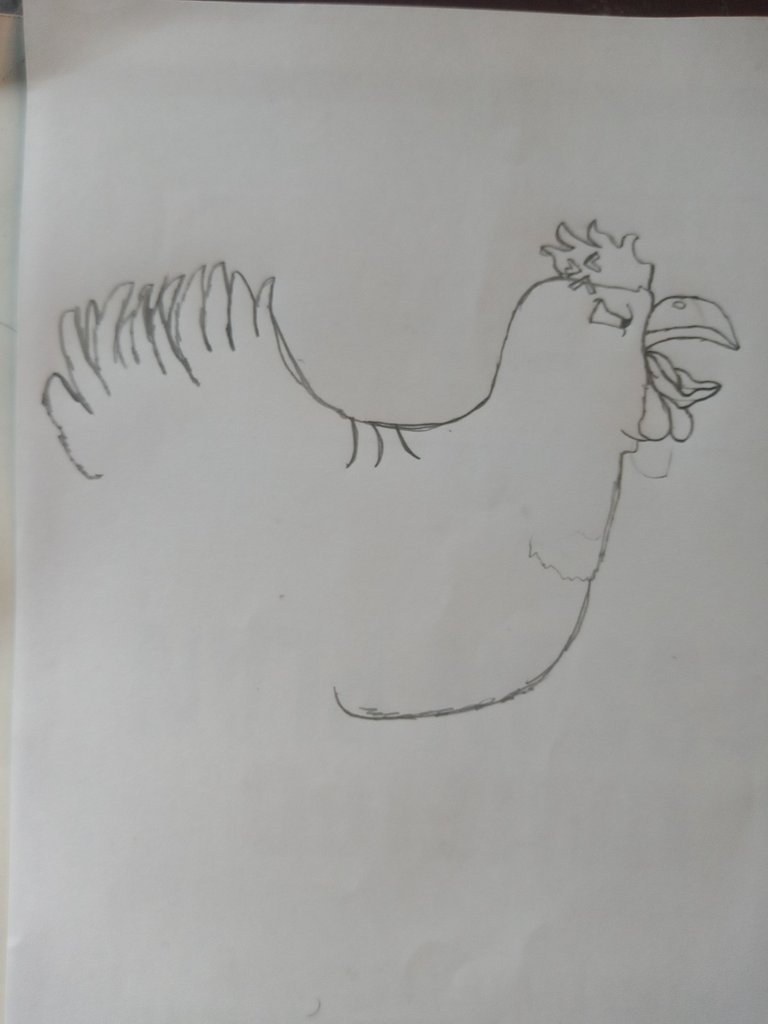 l got the head right and proceed to other parts.this area was very easy to sketched.
Step 3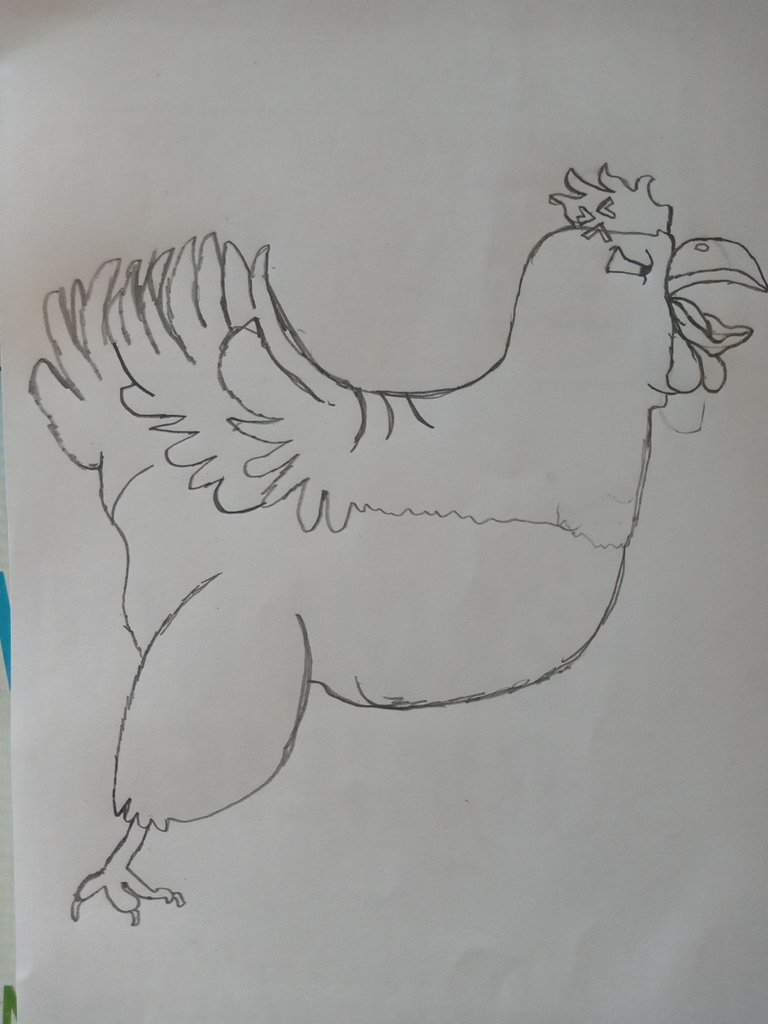 I drew one of the leg here.
Step 4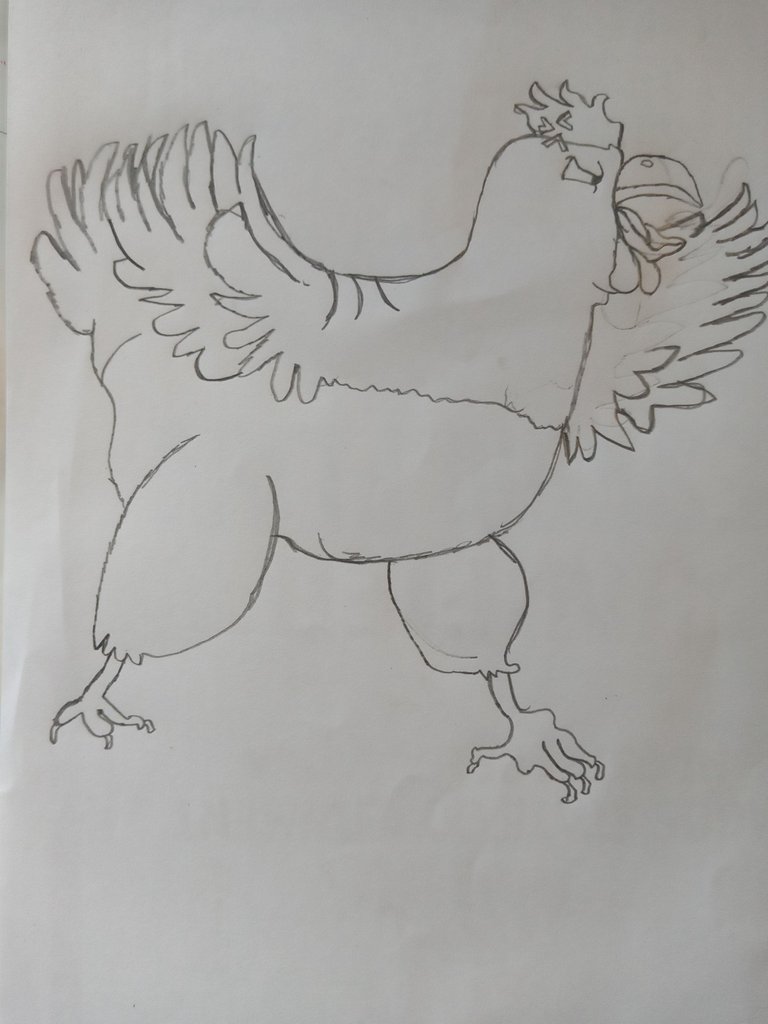 one step to finish.
Step 4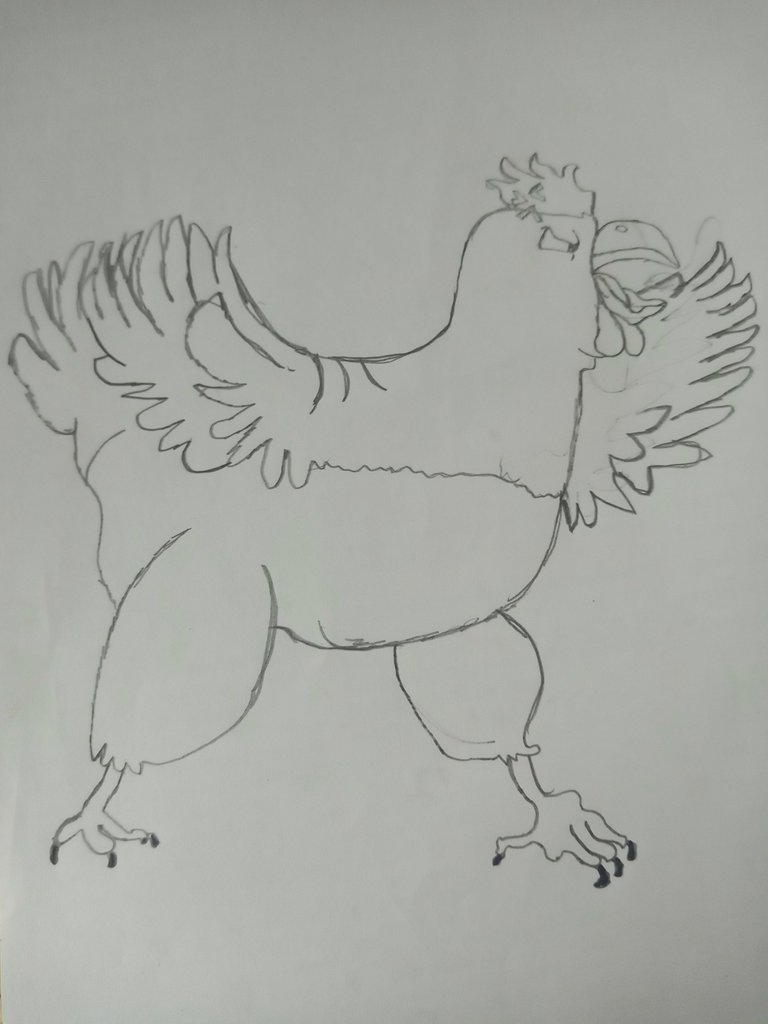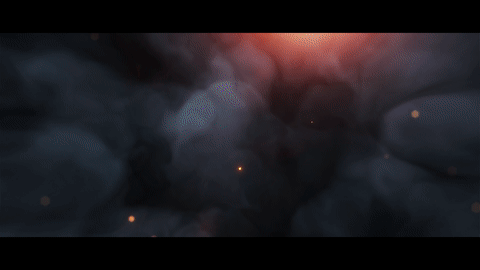 click here to enjoying splinterlands game and rewards.
Thank you