This is a short post on @splinterlands weekly challenge, just make a post about your battle by using a weekly theme card and your battle.
This week theme card is FLESH GOLEM.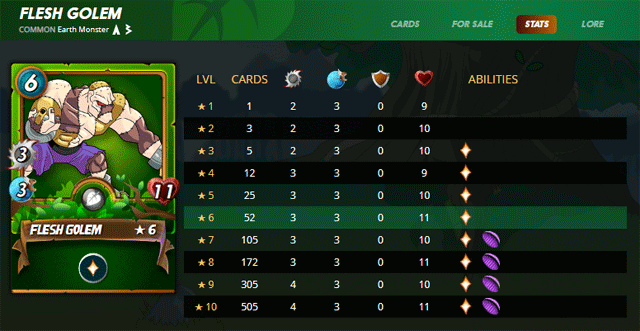 This is the link to battle.
https://splinterlands.com?p=battle&id=a96ee53cad7317aef1e5fed033a0ec8177197c15&ref=janyasai
Mana in this battle is 21.
I use the following card :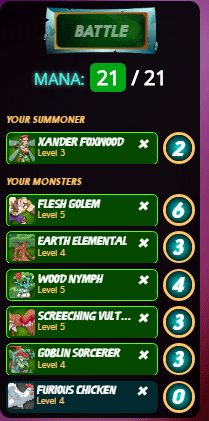 Summoner : XANDER FOXWOOD (2 mana)
It is my only earth summoner.
1st position : FLESH GOLEM (6 mana)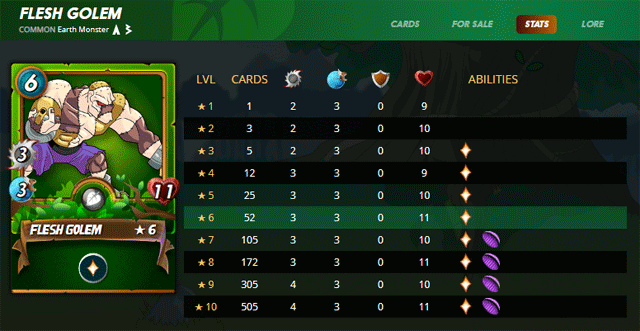 It's level 6 now, got healing. Healing can stand in fight longer.
2nd position : EARTH ELEMENTAL (5 mana)
It has healing ability, I place and 2nd place to encounter snipe ability. With healing, it's really help the team.
3rd position : WOOD NYMPH (4 mana)
It's level 7, got tank healing and strenten skill.
It's double heal to the 1st card.
4th position : SCREECHING VULTURE (3 mana)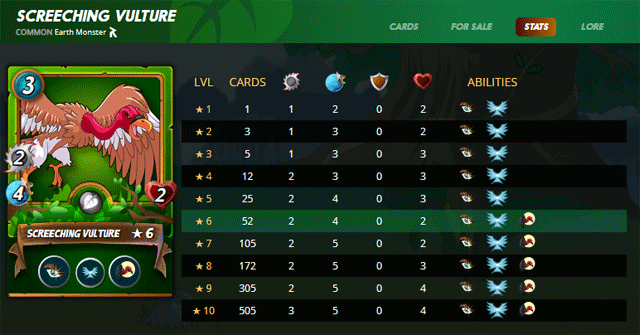 It's killer of the team, with opportunity skill, it attacks one that has less HP.
5th position : GOBLIN SORCERER 93 (3 mana)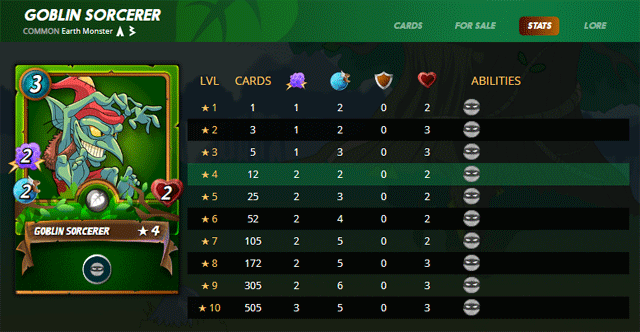 Got sneak magic attack, really love this, it attacks direct to HP, not same as Malee sneak, malee atk armor first.
the last postion : FURIOUS CHICKEN (0 mana)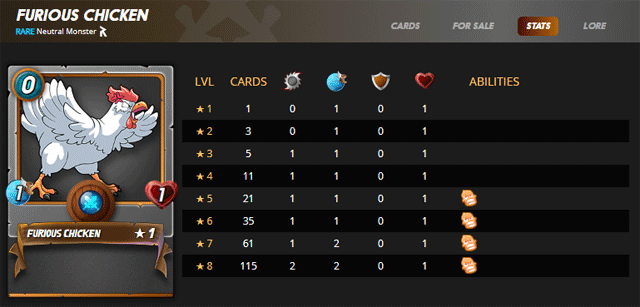 It costs 0 mana, it still got some spot available so I put at the back just to prevent from sneak attack to the team.
This strategy is really work, with double healing to attacker and vary in attack support from the back row, kill enemy easily.
Love to play more games ... ???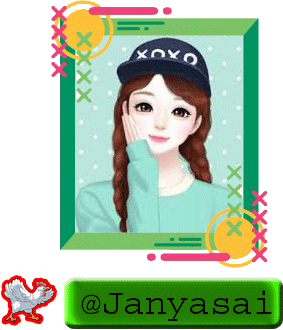 Thanks for visiting my post.
If you like my post, please Follow, Comment, Rehive and Upvote.