Splinterlands -- Opening My Last Season Rewards.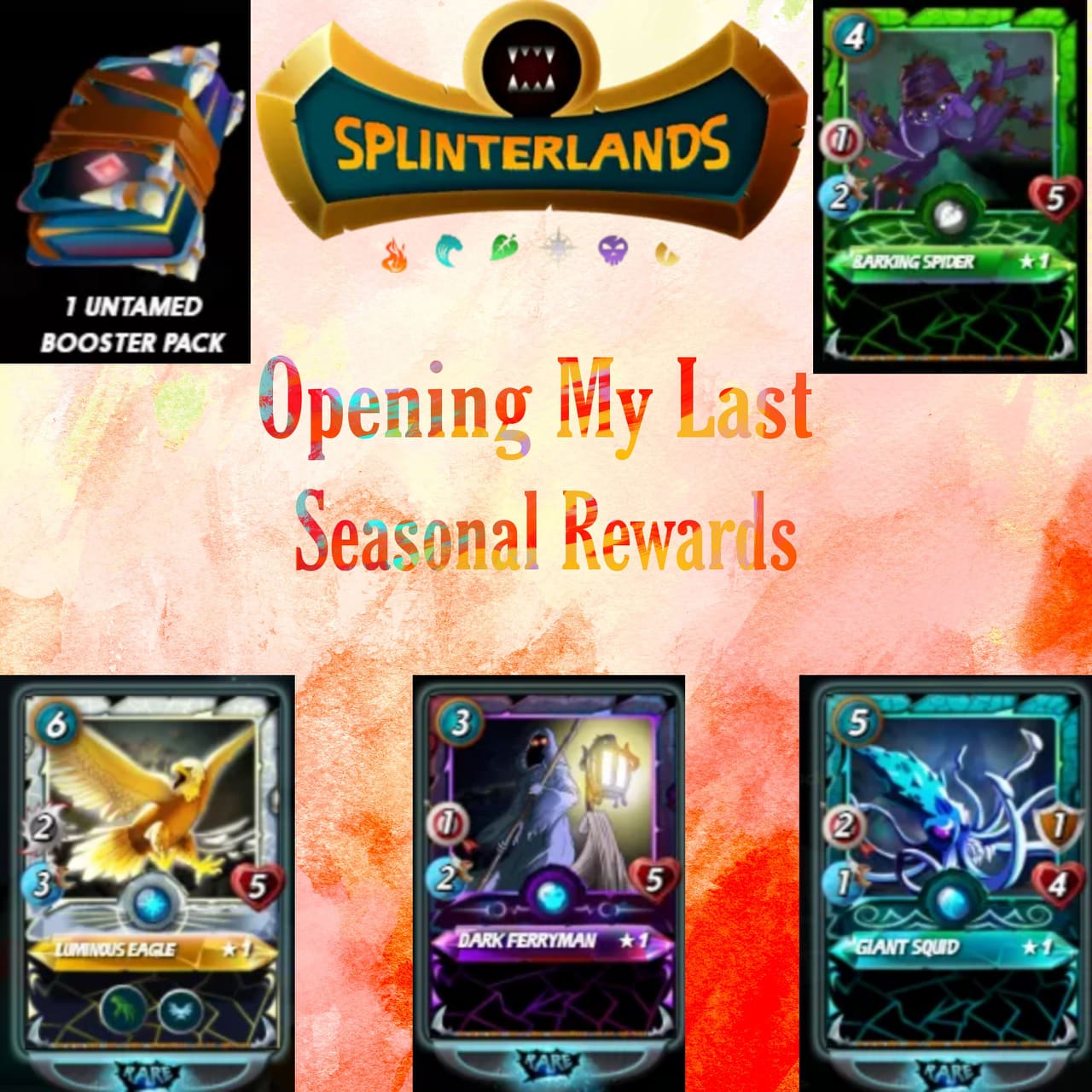 Hello Everyone,
Hope all of you are well and having a great time. I know all of us really worried about the Corona pandemic but we can hope good day will come very soon.
Welcome back to my another @Splinterlands post. Today in this post I am going show my last season rewards. So stay with me.
I have finished my Splinterland season in "BRONZE 2" League and I got total 7 loot cheast. It is really unfortunate for me that I don't have enough power to go far in league. I have only 4595 Power which only allow me to max tier "BRONZE 2" League. But every time I finished my season with the rating of 1200+
Now let me give a little intro about the monster cards I got from seasonal rewards.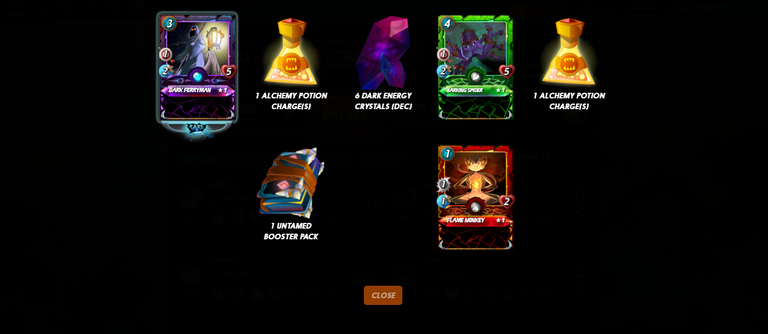 I had got total 3 Monsters cards, 2 ALCHEMY POTION and 1 UNTAMED PACKS.
---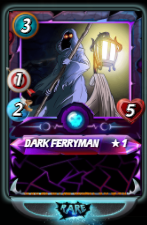 So this is the first Rare monster I got as a reward. Name of this monster is DARK FERRYMAN.
DARK FERRYMAN will Cost $0.17 for level 1.
---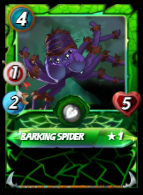 The second card I got as a reward is a COMMON EARTH monster called BARKING SPIDER.
BARKING SPIDER will cost you $0.055 for a single level 1 card.
---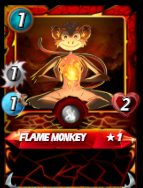 And the 3rd monster I got as a reward is a COMMON FIRE monster which is called FLAME MONKEY.
FLAME MONKEY will cost you only $0.033 for a single level 1 card.
---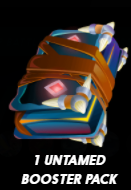 I also got a UNTAMED Pack which is cost about 2000 DEC.
---
---
That's all for today. Thanks for reading the post to the end. If you find my post interesting, then please hit the upvote button and feel free leave a comment if you have anything to say about my post.
And if you are interested for my upcoming post, you are always welcome to My Profile
Stay Home, Stay Safe.
GoodBye
---
---