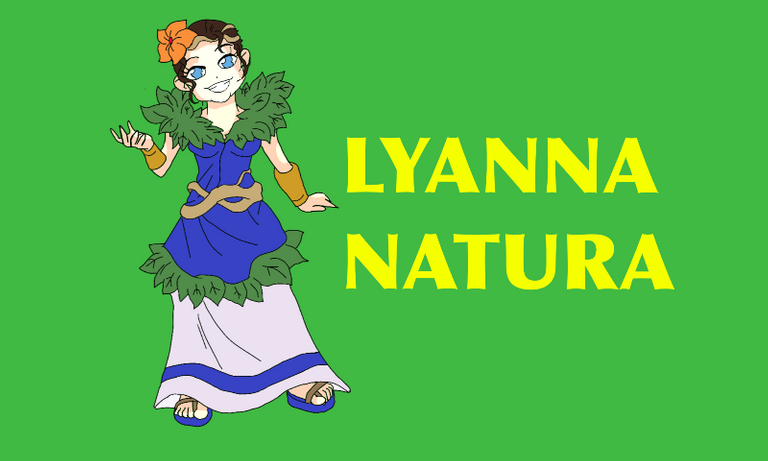 Today, I drew my favorite rare summoner. I would love to share my work with you and maybe you can learn to draw her too. Enjoy.
Let's Draw Lyanna Natura
Step 1

     First, you need to draw her face and a bit of her hair.

Step 2

     Now you have to draw the rest of her hair and don't forget the beautiful flower on her hair. You also have to draw her eyes, her nose, her mouth.

Step 3

     Now, you have to draw those leaves on her shoulders.

Step 4

     Okay, draw half of her dress so that way it is easier to draw.

Step 5

     Now, draw the rest of her dress and her shoes too. It took me a long time to draw her toes.

Step 6

     I forget about her arms. You have to draw her arm carefully because that is the hardest part of this drawing.

Step 7

     Now, it is to color our Lyanna Natura. You need blue, green, and brown. You need all of those colors to her dress and you also need white too.

Step 8

     Now, color her hair and the rest of her body. You have to color her like I did.

Step 9

     Alright, you are done with your Lyanna Natura. Have a good day.


This is an open-ended Art contest for Splinterlands inspired creations.
You can create art based on the cards or you can create something entirely new!
Creations which may include, but aren't limited to:
Drawings
Paintings
Digital Art
Logos
Blog Dividers
Blog Footers
New Card Ideas
Mixed Media Art
Dolls
Computer Generated Art

The Prize!
15-ish Booster Packs will be split between the winners!!!

Rules for Submission
Post your creation on your own Steem or Hive account
Please describe and show some steps of your process
Link your post in the comments of this submission post
Upvote/resteem this post
The Deadline for submissions is Saturday, April 17th at 10:00 PM CST
All entries must be art CREATED AND INSPIRED BY SPLINTERLANDS.
Please do not submit artwork that was created for something else.
All entries must clearly be Splinterlands inspired.
Using your old artwork and rebranding it will no longer be accepted.

🙏 THANKS FOR READING 🙏
If you enjoyed this post, please upvote and reblog.
CLICK HERE TO JOIN HIVE AND START EARNING CRYPTO LIKE US