My Splinterlands Art 🖍️ The "Nectar Queen" 🐝👑 Splinterlands Art Contest Week #111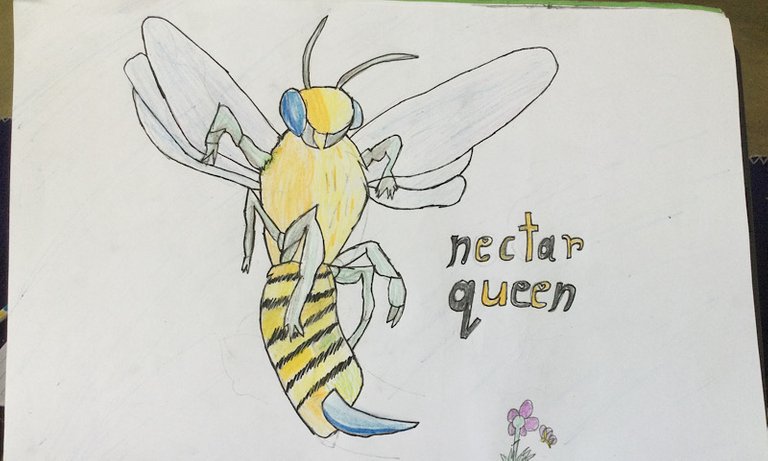 This is my first Splinterlands card drawing. I drew the Nectar Queen for the contest. Enjoy it. Have a very good Sunday.
Splinterlands Art Contest Week #111
It was a bit hard for me. It took me 2 days just to draw it. I made this post for a Splinterlands Art Contest. My sister said the flower is too small. I really love art because it is fun. My mom told me that the butt is too long but. Enjoy my post.
Let's Draw The Nectar Queen
Step 1

     You have to draw its head first because it is the easiest thing to draw.

Step 2

     Now, you have to draw its legs and half of its body.

Step 3

     Now, draw the other half of the body, a flower and a bug. My mom calls the bee's tail a butt.

Step 4

     Now, you have to take all the colors and color this Nectar Queen. In the picture on the right are all of the colors you need.

Step 5

     Now, it's done. It will look like this if you color it like mine.

🙏 THANKS FOR READING 🙏
If you enjoyed this post, please upvote and reblog.


---
---