The Gold Khmer Princess 👸🔥🛕 My Splinterlands Dream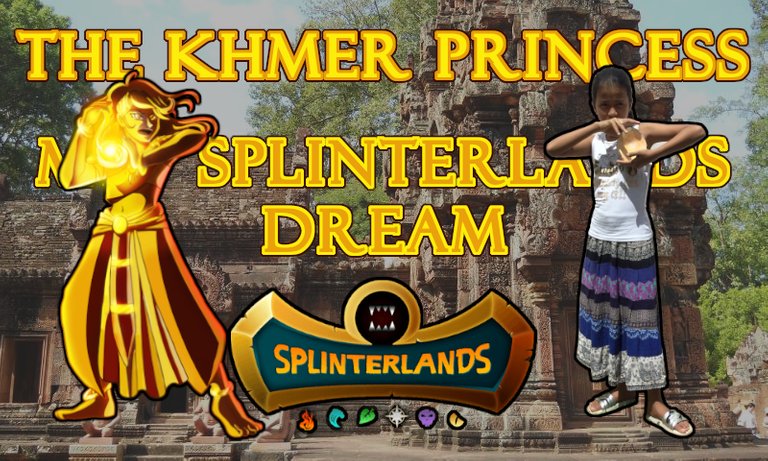 This is my first post about Splinterlands. I write about Khmer Princess. I tell a bit about my family too. Thank you 😊.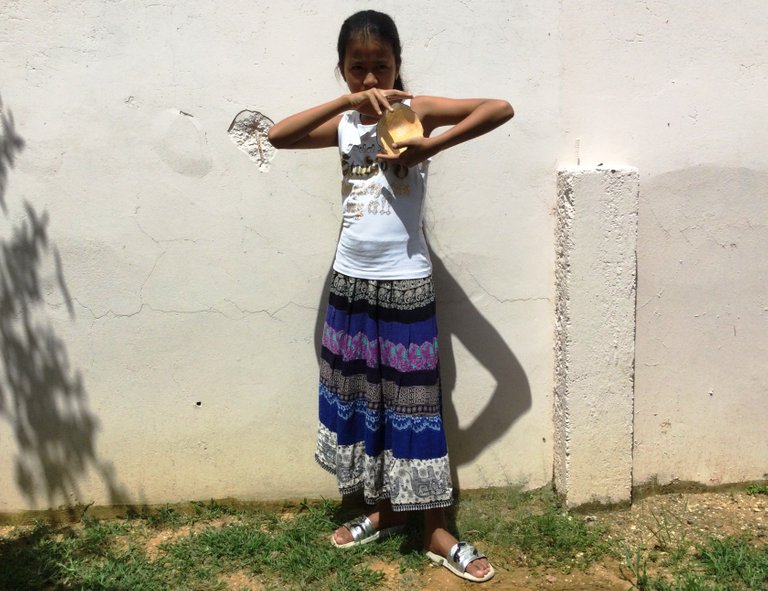 ---
The Gold Khmer Princess 👸 The Card I Want Most 🙏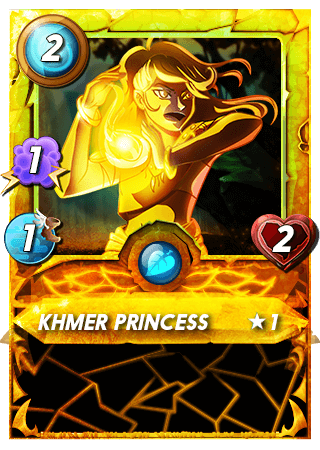 I really want this card because it's call Khmer Princess. I want the gold Khmer Princess because it is strong and easier to win. I have one Khmer Princess but not the gold one. One of my dad's friend gave me the Khmer Princess card. His name is @faustofraser.
     Most of the times I lose and that why I want gold Khmer Princess card. I want this card because she is Khmer and I'm Khmer too. Khmer Princess has fire magic. I also want her because she doesn't need a lot of mana.
I Am Khmer Too, Perfect For Me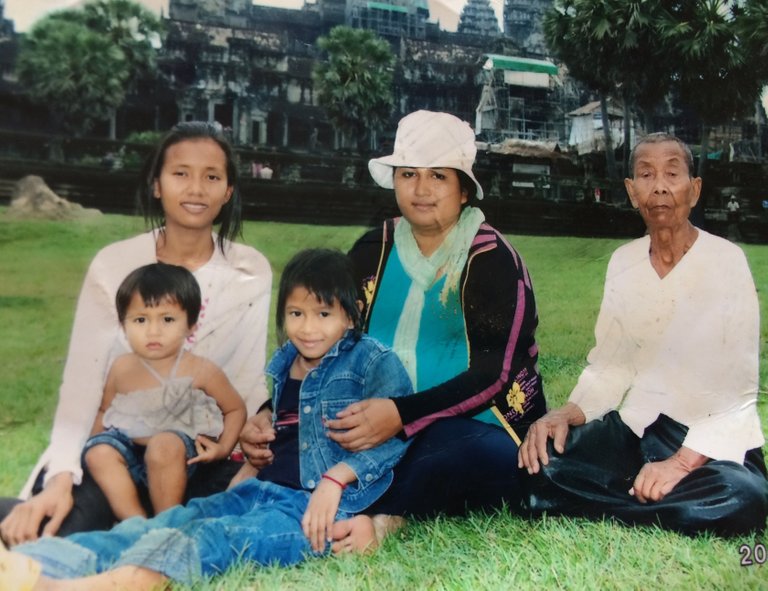 I want this card because she is Cambodia and I'm Cambodia too. If you look closer at the Khmer Princess it looks like she wears Cambodia clothes. That picture at the top is me, my mom, my grandma and cousins. Well, she's not too fast not too strong but I love Khmer Princess card the most.
I Miss Cambodia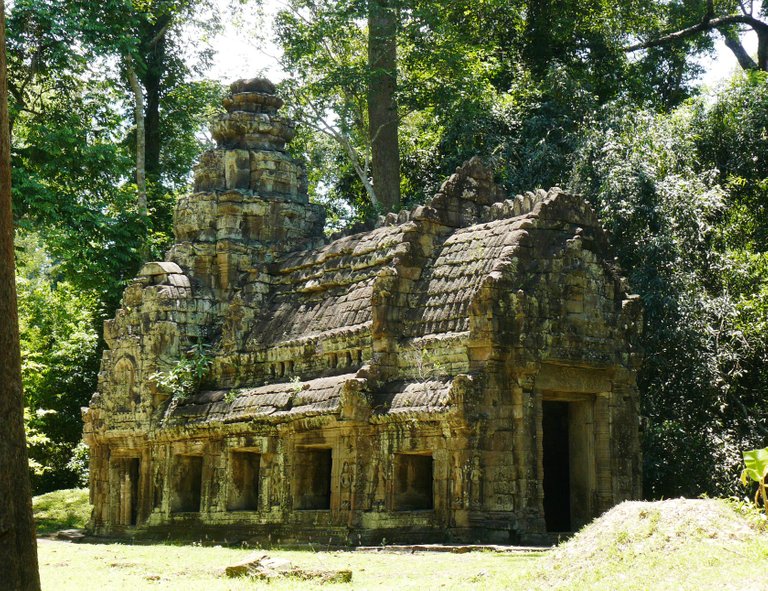 When I look at Khmer Princess card I feel missing Cambodia. I wish I can go back to Cambodia. That picture at the top is a little temple in Angkor Wat. I have a lot of family in Cambodia. Here I have no one only my friends.
     I miss Cambodia because Cambodia is where I was born. I miss my Khmer grandma but she already gone forever and my grandpa too. My grandpa gone before I was born.

🙏 THANKS FOR READING 🙏
If you enjoyed this post, please upvote and reblog.


---
---