Hello Everybody,
My today's quest was with No neutral Monster. I completed this quest easily. In reward, I got two common cards like FLAME MONKEY, COMMON Fire Monster, and SCREECHING VULTURE, COMMON Earth Monster. I also got one rare card OCTOPIDER, RARE Death Monster.
My today's Quest Reward cards are ...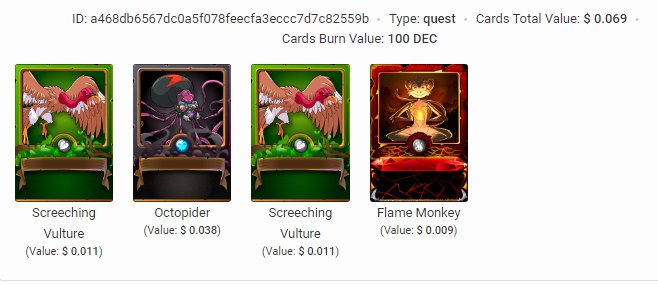 The quest was with No Neutral Monster.
~ Thanks