Novice League Tournament Update
Hey Guys! It took a while to write the updates of my tournament results and fortunately, I've got time to write this post. So for those that do not know me, I am lolxsbudoy who loves this game Splinterlands!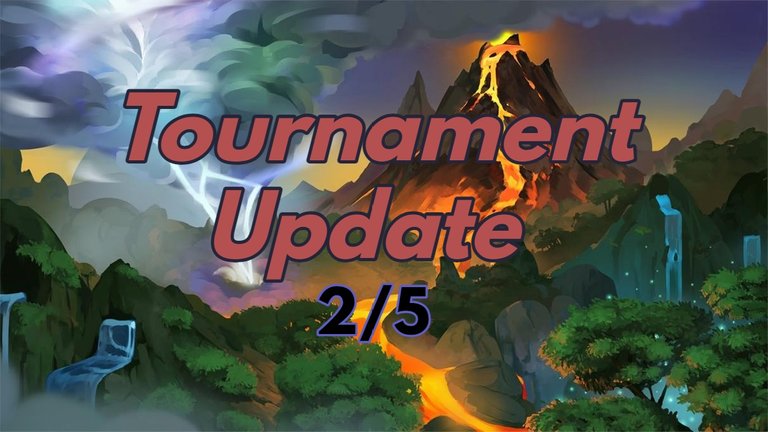 To start this, I joined Five Novice league Tournaments so that I can have a bigger chance on winning since I am also a beginner to this game and I do not have a lot of assets or cards in my bag. I already posted the first tournament out of the five and this update is the second tournament which was held last July 11, 2021. The tournament is called Gold Foil Free Delegation Festival 5 which was hosted by @splinterstats and created by @marianaemilia. The rules of the tournament was that only Alpha, Beta, & Untamed Cards are allowed and also legendaries are banned. The ticket was 3 DEC for player with Bronze and below but 1000 DEC for those players above Bronze league.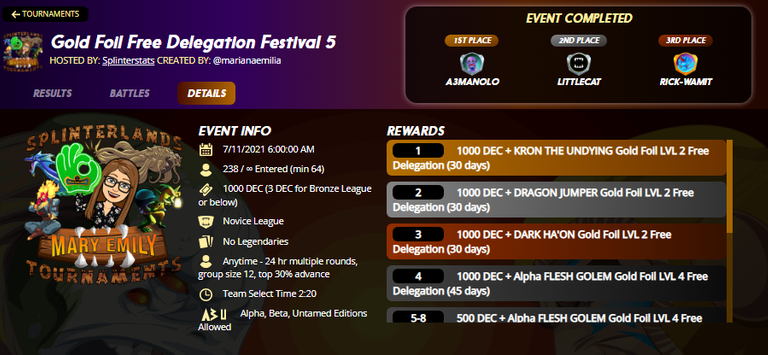 So in this tournament, 24 hour anytime event was given for the battle of which there are two rounds and the top 30% will advance to the final round.
At first, I was really excited to do well this time around and come back with a win since I have been given a hard time and lesson last tournament that I joined. Together with the lessons that I learned, I have come back stronger and it never disappointed me with the result. I've got 9 wins with only 2 losses. It was a really great performance for me!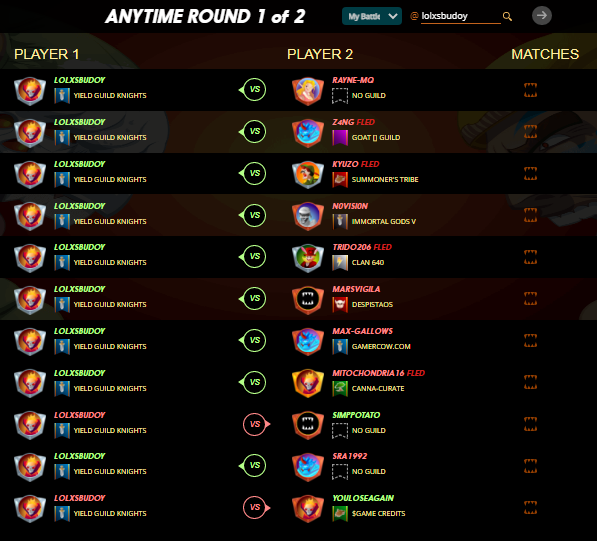 But there was a click of which why I got a lot of wins.... MANY PLAYERS FLED WITH MY INVISIBLE MIGHT BWAHAHAHAHA!!!
Just Kidding! Maybe they forgot to turn in their teams or they might be busy IRL or something, respect to them and by the way thanks for the free wins.
The second day and the final round comes, since I have a lot of wins to let me advance in the final round, I am now fighting with the best players in this tournament this time. I was nervous and excited at the same time because I am already thinking about winning those free delegation of gold cards. Maybe this was the cost of me not placing in the higher places but still it was a great result because I have 6 wins, though I lost 5 games.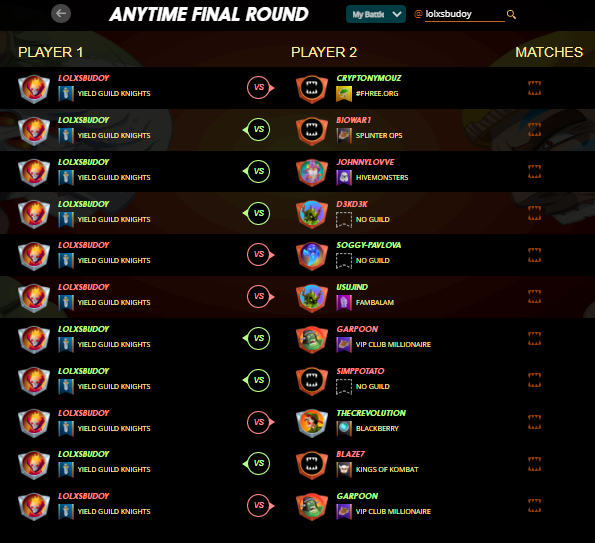 The result was I won 50 DEC since I place 34th over all. Nice improvement my men, Nice Improvement since I lost last time and this time I placed to receive a prize. Wohooooo!!!!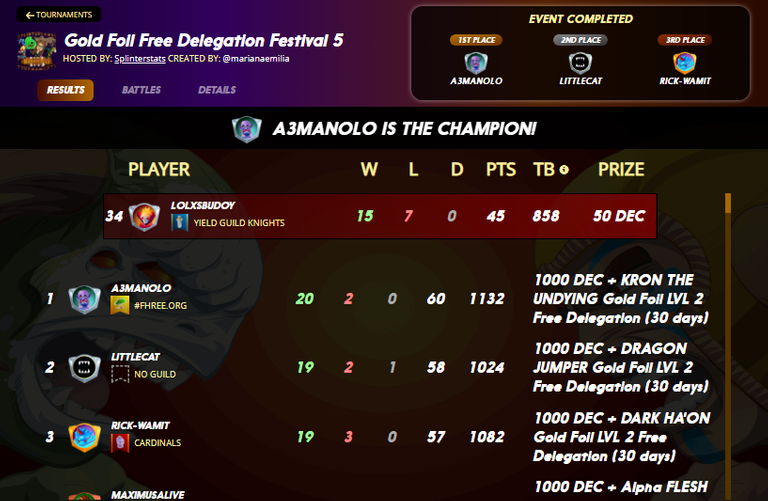 That's it guys for the tournament update and I want to thank @splinterstats and @marianaemilia for creating this tournament and giving a chance for us low level players to feel the intense gameplay of Splinterlands!
Thank you guys for reading! Your upvotes are very big help to me and I appreciate it very much! Love lots guys!!! Splinterlands to the moon!!!!!
---
---