Just reached the Champions League in the actual Season...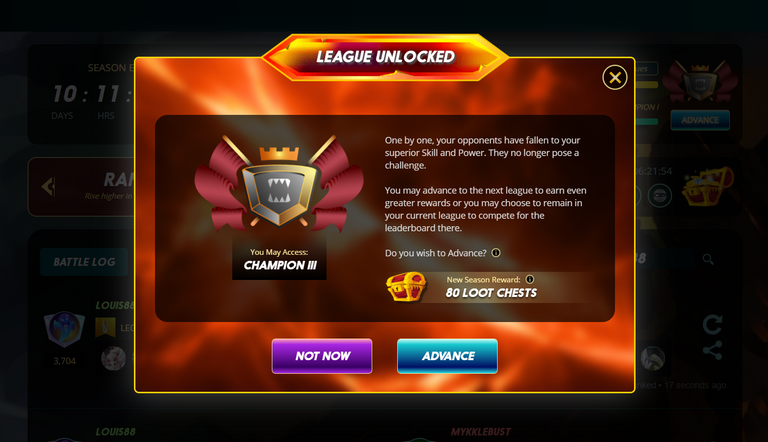 ... and i think i will still continue to stay in Diamond League.
---
Since I have successfully placed at the top of the leaderboard in the Diamond Season for the past 3 seasons, I will most likely stay in the Diamond League this season as well. I am currently putting my focus on achieving at least 4100 points to reach my goal of top 3.
I hope this plan works out. I play Splinterlands every day for several hours and it is the best play2earn game I play at the moment. I am curious how the leaderboard in the Diamond League will behave this season. I hope that at the end of the seasons not everyone sits quietly on their chairs but also play a few matches from time to time.
I don't want something like last season... that 2nd and 3rd place get exactly the same amount of prize money. This season I will make a little more trouble up there and look) hat I place myself somewhere.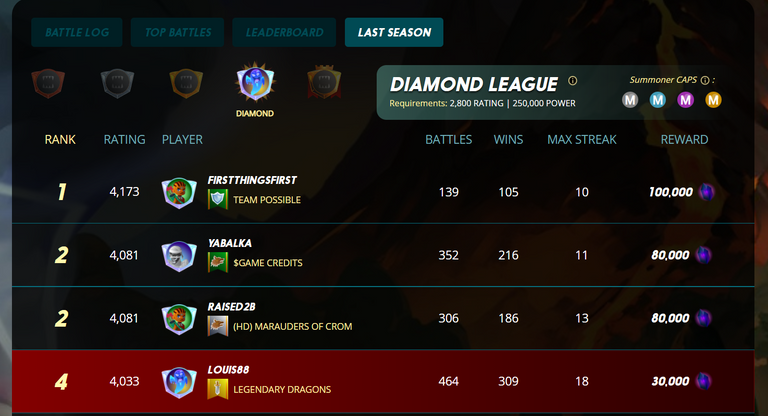 ---
---