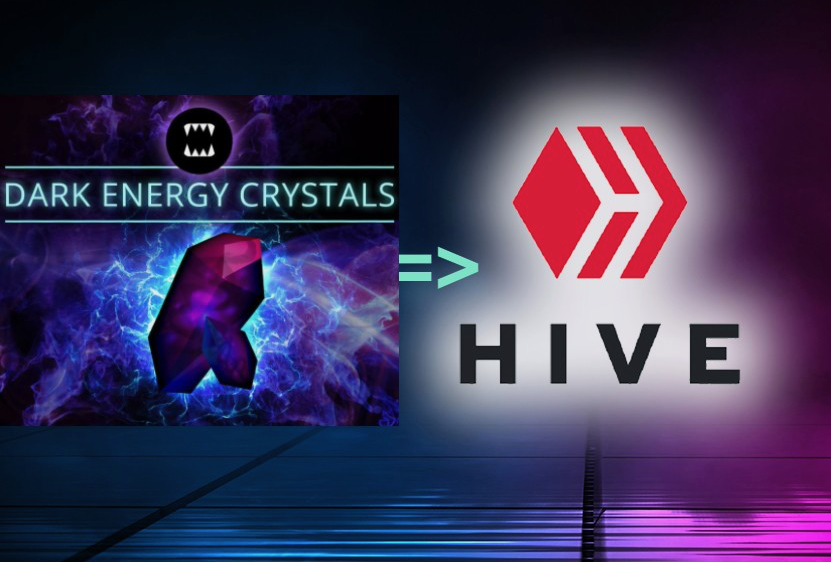 Another question that is always asked of me and it takes some work to answer is how to withdraw the
DEC
(Dark Energy Crystals), whether to rent cards at
Peakmonsters
or even to send the amount to
Binance
or another cryptocurrency broker.

Binance does not have the DEC token listed, but HIVE does, and Peakmonster so far only lets you rent cards with HIVE, so I will explain the process of exchanging your DEC for HIVE.
It may seem complicated at first, but it is quite a simple process.
Assuming you already know how to manage your HIVE blockchain keys and access your Hive Wallet, then here we go.
Note:
When you buy the Spellbook, you automatically receive a HIVE blockchain account, and you can order your HIVE Keys. To understand how to use the keys correctly, I recommend this article:
Hive Wiki - Hive Keys Management
To manage your account and access your Hive Wallet I recommend this platform:
Come on! The simplest process is to send the DEC to the
Hive Engine
and sell it there.

Then you will receive SWAP.HIVE on the Hive Engine and you can withdraw this SWAP.HIVE that will go on your Hive Wallet in the form of HIVE currency tokens.
Step by step:
1 - Click on DEC in-Game:

This box will appear: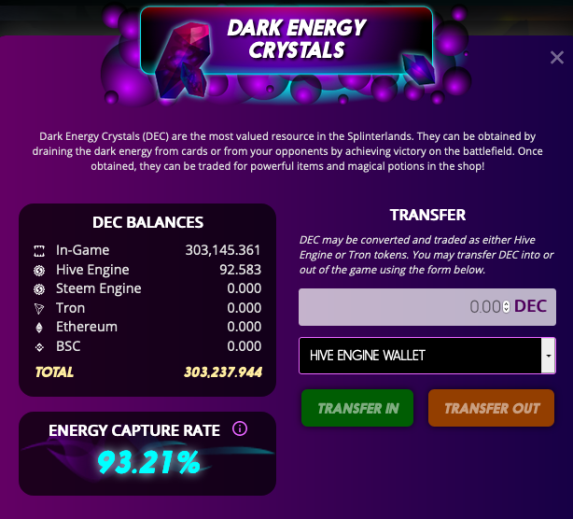 2 - Choose Hive Engine, enter the amount of DEC you want to withdraw, and select Transfer Out.
3 - Then you log into the Hive Engine with the same account and game key:
On the Hive Engine you can manage your tokens in the Token Wallet, see that the DEC here is the first in the list:

4 - Sells the DEC, receiving SWAP.HIVE.
To sell, access the DEC market at HIve Engine;
https://hive-engine.com/?p=market&t=DEC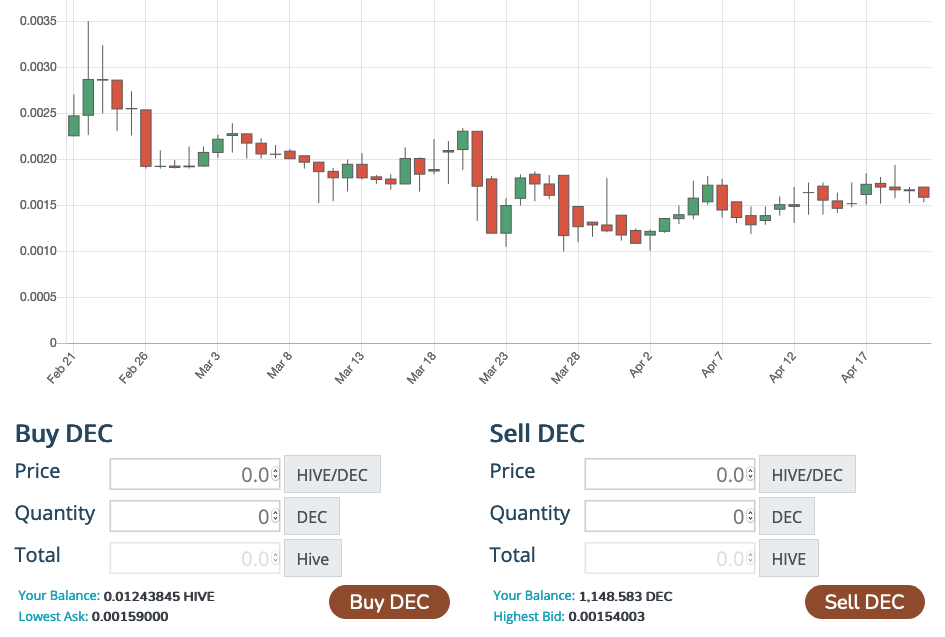 To sell fast at the current price, you can copy and paste the values that appear below in Your Balance and Highest Bid, and insert them above in Price and Quantity: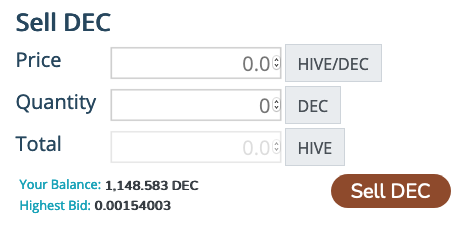 5 - Withdraw HIVE
Now go back to the Token Wallet, and as soon as the order is executed, the value will appear in SWAPP.HIVE. Then you can withdraw this amount: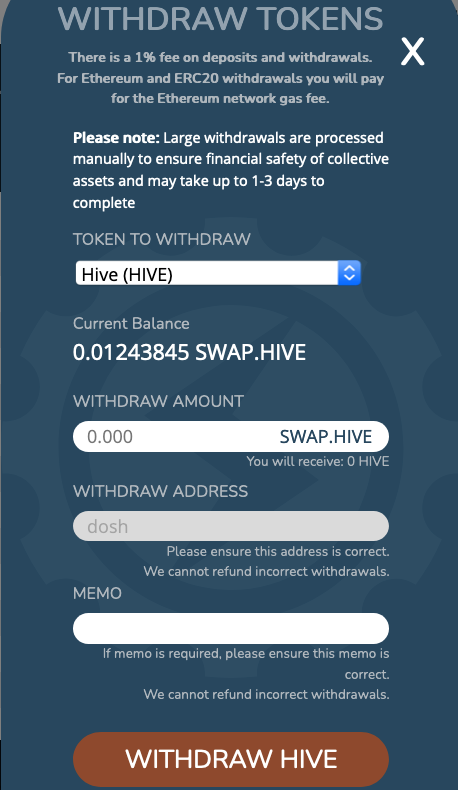 Tip:
When withdrawing you pay a 1% fee on the HIve Engine, but you can pay less (0.25%) using another platform called Leodex that works in the same way, and is just another Hive Engine interface: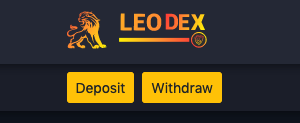 After giving Withdraw, you will receive
HIVE
on your
Hive Wallet
.

You can check your Hive Wallet balance by logging in to Peakd with the same name and key as the game:
Clicking on the Menu:

And choosing Wallet
The balance will appear:
These Hive Tokens you can easily send to Binance if you want, or automatically use Peakmonsters to rent cards
Remembering that the minimum to withdraw from the Hive Engine / Leodex is 1 HIVE, so do not try to test with small values ​​that will not work.
To rent cards and / or send HIVE to Binance I will explain in the next post.
Any questions, please leave a comment and I will try to clarify.
I hope this tutorial was helpful!
See you soon, or see you on the battlefield in Splinterlands!
---
See this post on Twitter
Join the fun now: Sign up here.

---

Images: CoinRepublic, HiveEngine, @peakmonsters, @peakd, @leofinance, & @splinterlands

---

---