Hello guys! Today I come with a new subject: the
Llama
! :D
This time I would like to show you a few more examples that were missed in the last posts: Scarred Llama Mage in the Close Range ruleset...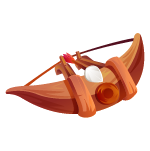 Close Range:
Ranged attacks may be used in the first position in battles.
We already mentioned that monsters with
Healing
are even stronger with the
Llama
because this ability recovers 1/3 of its total life, so with the
Llama's
+ 2 health plus a possible
Last Stand
, this regeneration becomes absurdly high.

Click on the images to watch the battles: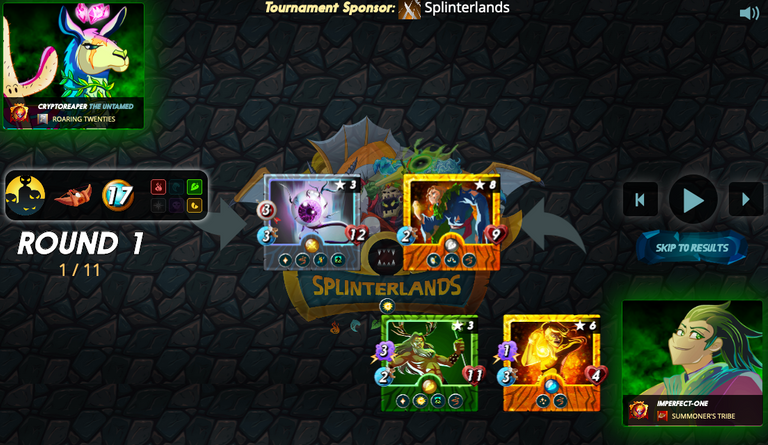 So in Close Range, if you have Healing + Ranged Attack, we have the perfect storm, and the cards most suitable for this are the Spirit of the Forest, Cornealus, and don't forget the Earth Elemental that can work in battles with little mana, especially in Close Range in conjunction with Reverse Speed.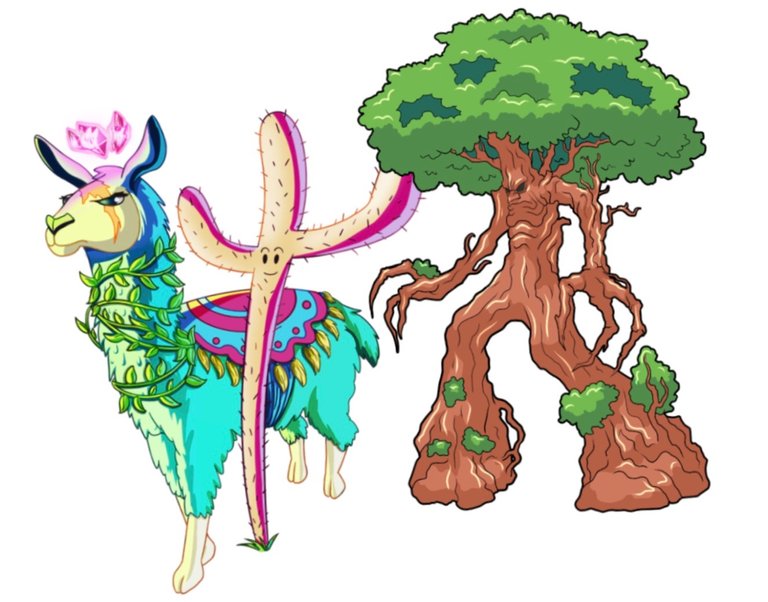 I still don't have an example with Earth Elemental, but I achieved this beautiful victory with the legendary Spirit of the Forest, one of the most powerful cards in the game: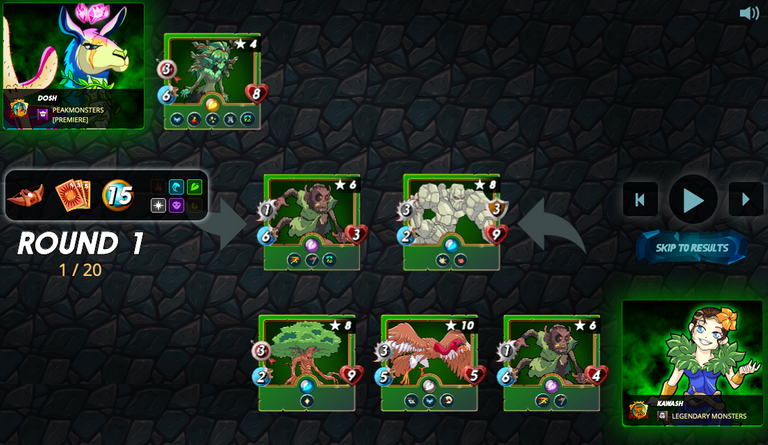 Despite the inconvenience of having to spend more $ to buy new cards and the price of Scarred Llama Mage is up there, it is always a great pleasure to see these new monsters in action.
In the next posts I still want to show you other exciting and wonderful battles with the new Dice summoners, stay tuned!
---
You still don't play? Sign up here - Follow me on Facebook

---

Images: @splinterlands

---

---