Today I want to talk a little about one of the abilities I like most in the game...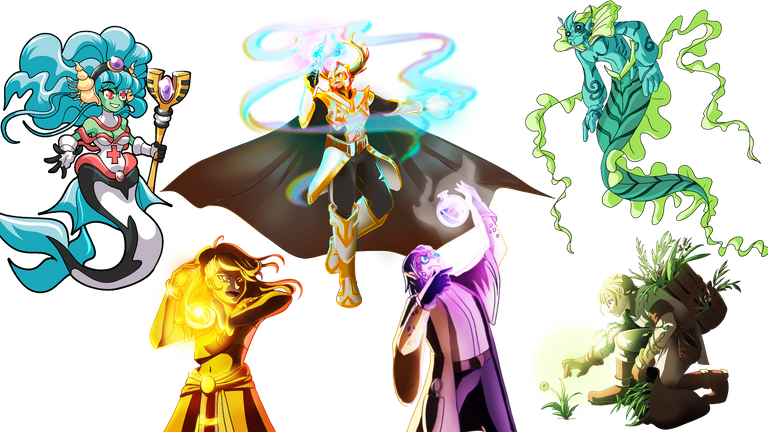 Triage: Heals the friendly back-line Monster that has taken the most damage.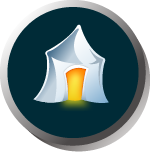 Every beginner feels disconcerted when organizing a team with
Magic Attack
cards he is faced with an enemy card with the ability
Reflect Magic
and realizes too late how the spell turns against the sorcerer.

The same occurs when your archers encounter a staunch enemy with a Return Fire ability. A bitter defeat makes us want to search for a cure, and after some time we discovered this amazing resource: Triage!
In addition to the legendary summoner: Chanseus the Great, these are the cards that have the Triage ability:

In the Novice and Bronze Leagues, the Triage is an exclusivity of the promotional card Mermaid Healer, in the Silver League, the dragon card: Scale Doctor acquires it and in the Gold League, the Herbalist joins them. While Khmer Princess and Kelp Initiate receive Triage only from the Diamond League.
Now let's go to some examples to see this beauty in action...
In this battle of the Silver League where only the Water splint was available, my opponent intended to destroy me with the double Magic Reflect of Lord Arianthus + Prismatic Energy.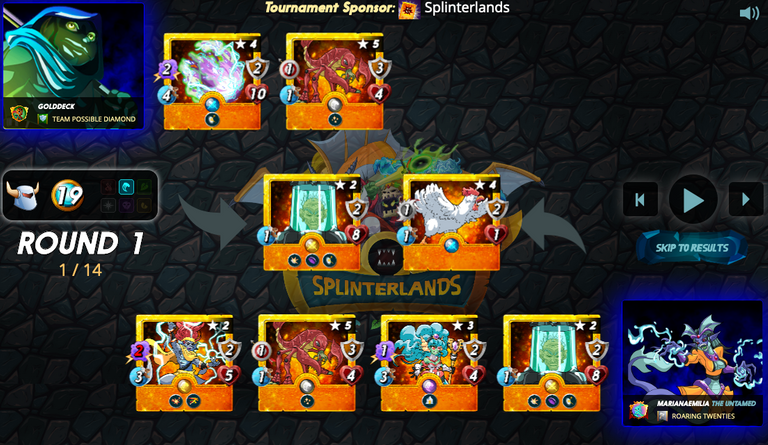 Realize that the Mermaid Healer Triage was the key to my victory, without it it would be impossible to survive this huge flood of magic reflections.
Being regenerated each round, slowly my Ruler of the Seas with his powerful Blast, did the job of eliminating enemies.
Here, again in the Silver League, I came with a team of legendary cards, and my opponent chose the Lir Deepswimmer summoner who provides Return Fire for all creatures.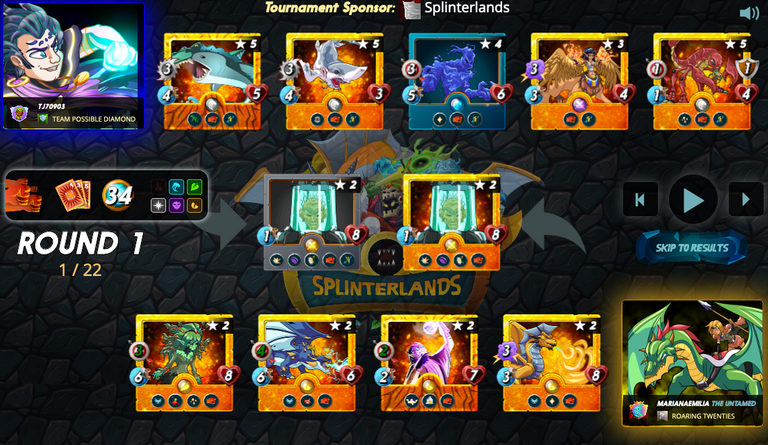 It seemed like the end for my archers, but notice how again Triage, this time from the Scale Doctor, allowed my monsters to survive the Return Fire storm, and thanks to him I was able to emerge victoriously.
My doctor also helped to regenerate my Spirit of the Forest against the Sabre Shark Sneak attack.
In compensation due to the absence of Triage for the opponent, his Magi Sphinx cannot resist my Reflect Magic for a long time.
That's it for today, I hope you enjoyed it, and if you haven't already, buy a card with Triage on the market as soon as possible and start surviving!
---
Join the fun: Sign up here.

---
Research source: Kiokizz, Images: @splinterlands
---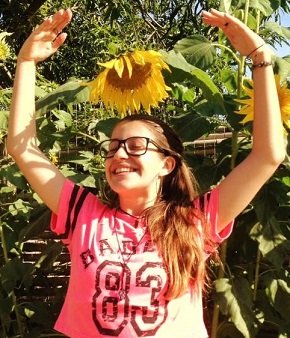 ---