Hi guys!
How are you?
It was just a little bit better these past 2 days, I gained 50 points and I'm now in the first 100, but still too far from the first 25, with a gap of about 250 points..
I don't know why but I always have troubles in the last days of a season, that's probably why I feel the stress.
I think I'll try to do better in the Bronze next season,maybe there I can reach the top ten, even If the daily rewards are worst.
Let's see guys, let us enjoy this final of season!
So with this giveaway's posts you can win a card for free, you just have to check the rules below and If you are lucky you win!
I will post that every 2-3 days or once a week, it depends on how many spare time do I have, I try to post as frequently as possible.
Here's the card you have the chance to win today:
Ant Miners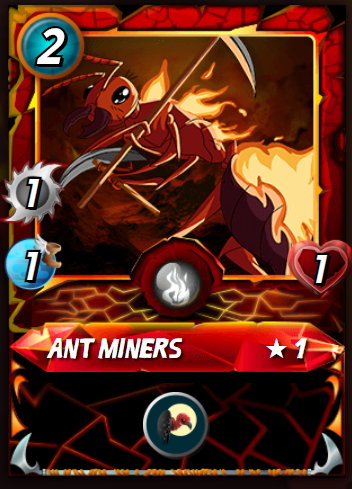 If you need more informations about this fire's card, please check the giveaway #9
Winner
The winner of last giveaway is @cryptoargonaut7
Congratulations, you won a Elven Defender!
Keep playing and keep participating, you can win again!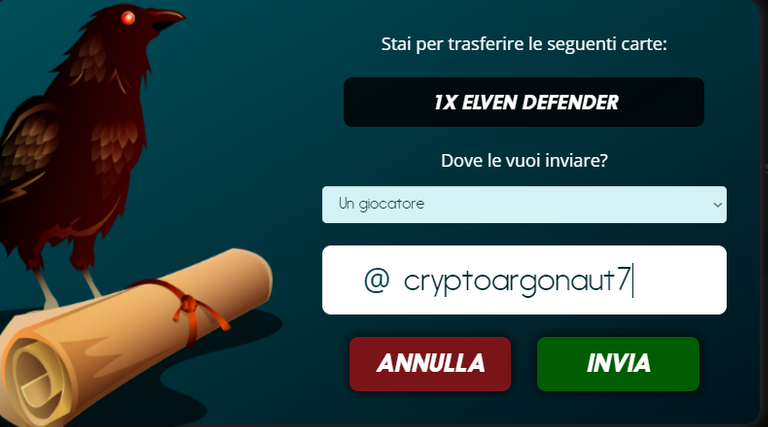 Rules
It is very very easy to partecipate:
add a comment writing whatever you want, for example I am in or I will win the card
tag your steemmonsters player name in your comment or someone else if you want to give a gift to a friend
upvote and reblog is really appreciate but not a must
I'll put all names into a random name picker to decide the winner.
At least 5 participants are required, otherwise this giveaway will be canceled.
I will send the card to the winner after a couple of hours or in a few days, when I have no time.
Good luck!