I remember when the Splinterlands was first being developed and I joined its lore building.
I was part of the pool of writers who were competing to get their story for one of the several factions. I was writing for the Death Faction at that time and together with several other Steemians we were tasked to write the origin, possible creatures and how it affects other factions.
Brainstorming with other people, editing and coming up with a cohesive storyline that not just made sense on its own but in relation with other factions was important.
Alas I remember that infighting, disagreements and people not showing up eventually caused our group to drop out. I was saddened to be sidelined but after the splinters were formed and the artwork started coming it, the lore would be needed to be filled with the stories of the creatures and denizens.
Week after week I would join. I even got a curie vote on one Steem Monsters Common Card Fantasy Story Contest! // Week 15 | The Great Hunt
It was awesome and I love joining the contests and just to be part of something grand.
So getting my keys recently I started playing again and trying to get my ranking up. Get loot chests from elemental quests. So far I have gotten two!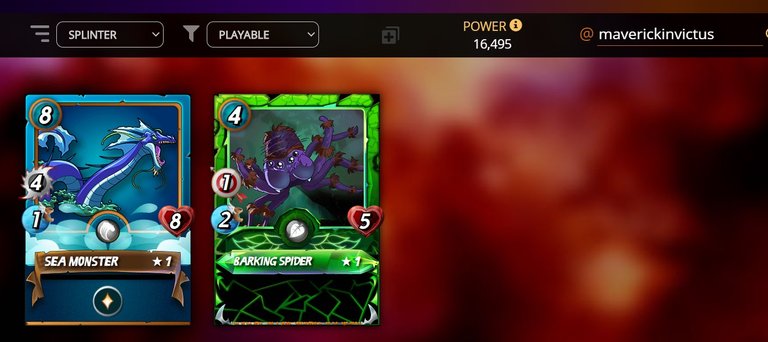 Not exactly rare cards but its a start. So I am logging each day, playing matches, tweaking my strategy and hoping for weaker opponents for now as I rebuild my deck.
It is exciting to be back