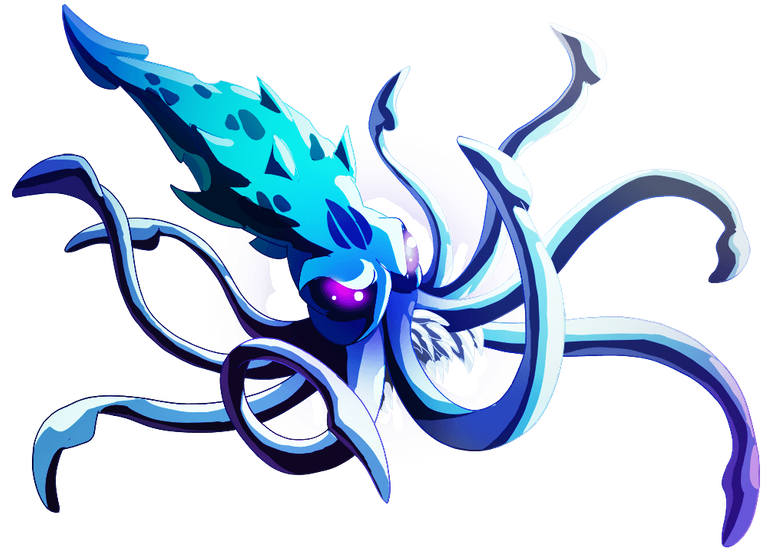 Every single week
@splinterlands
puts on a "Share Your Battle" challenge, and this week they ask to share a battle using **Giant Squid** It's a Rare monster who is part of the Water Splinter. This monster is equipped with a range attack!

Here is my battle
http://m.splinterlands.io/#/battle/game/05fcd531a854c56297e26bf8dac9f841cdf41165

The Battle Rules: Rise Of The Commoners
Mana: 34
Standard Rules
The Lineup: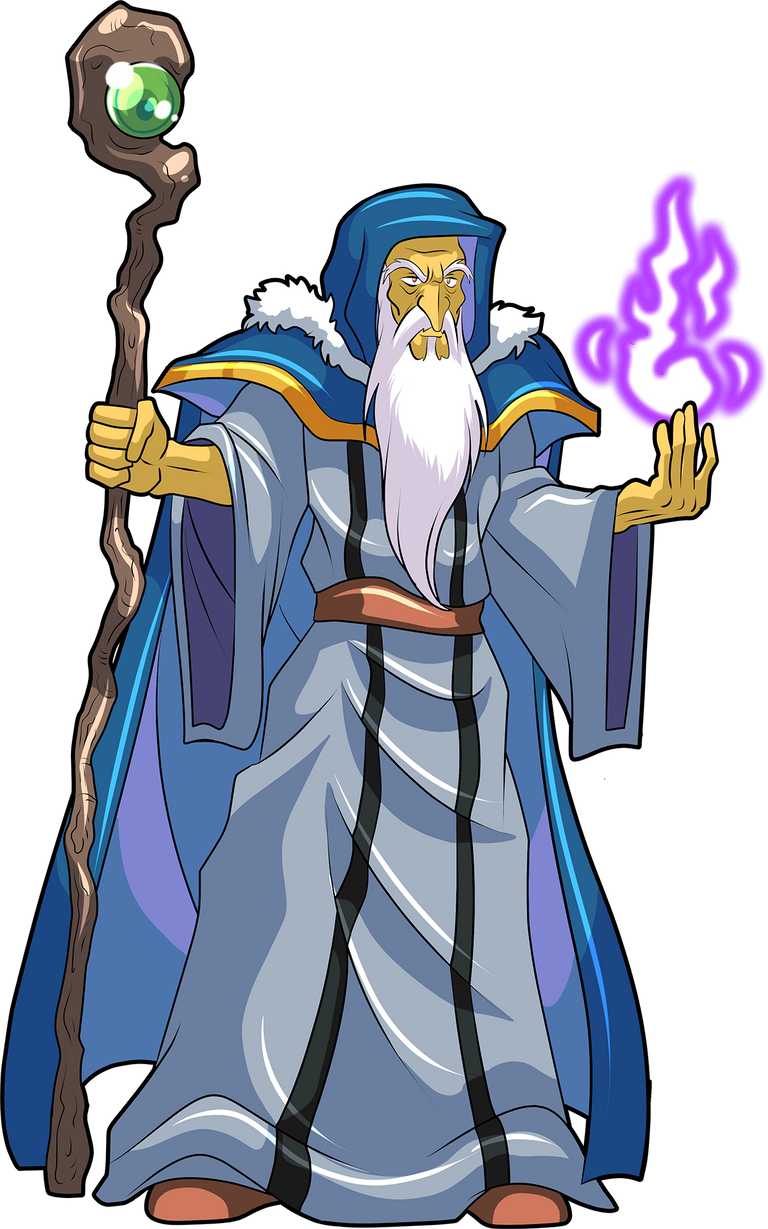 Since, Giant Squid is a Water monster, I chose Arlic Stormbringer ⛈ to be my Summoner. He was at level 4! Arlic has a summoner buff, which increases each card with a magic attack, by one.
Now, for my Monster lineup:
The Kraken lead the team with an awesome melee attack and the awesome health and shield 🛡

Phantom Of The Abyss followed! I love all his stats and also got a summoner buff!

Furious Chicken was selected to fight in third position, just to add Heath to the team. Costs nothing!

Creeping Ooze was selected to fourth. The Ooze was selected for the Slow ability!

Crustacean King was then chosen for the for the Tank Heal ability, which restores a portion of heath to the monster in the front, after each round.

I ended my lineup with Giant Squid! Spearman. Normally, I wouldn't choose him, but I did it for the challenge.
My lineup proved victorious! I didn't lose one monster. The Kraken and Crustacean King were my MVPs! Good game @prettysnake!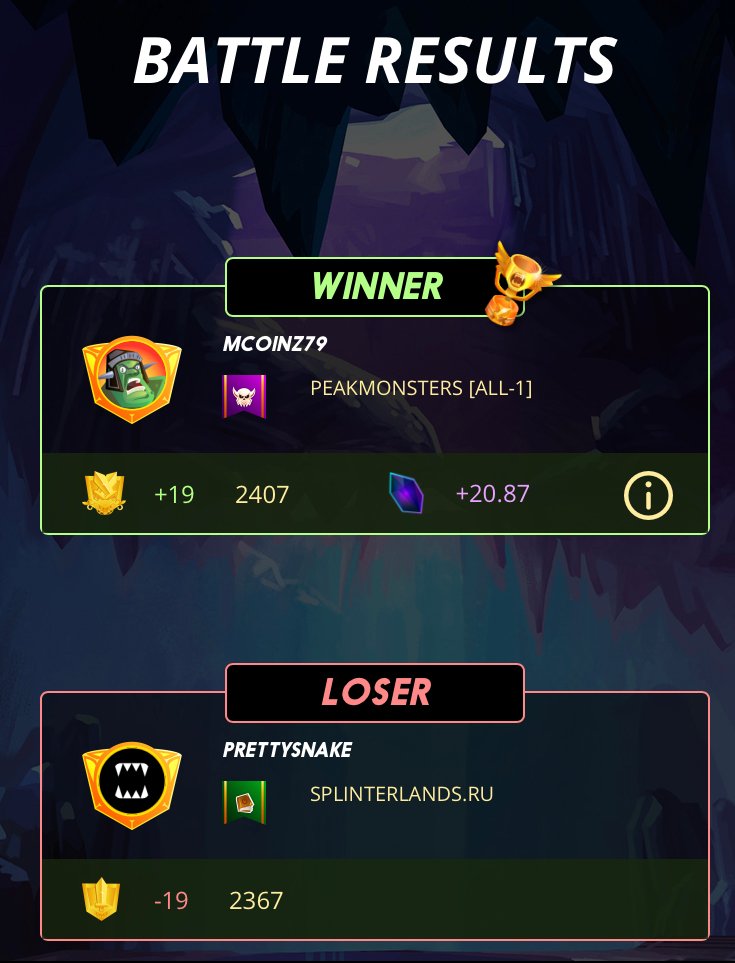 ⚔️⚔️⚔️⚔️⚔️
Not In The Game? Get In The Battle, HERE!
⚔️⚔️⚔️⚔️
Get The Best Crypto VISA Card, HERE! Earn Crypto and get $50!
🔥🔥🔥🔥🔥🔥🔥🔥🔥
Join Robinhood & Get a Free Stock!
🔥🔥🔥🔥🔥🔥🔥🔥🔥
Start Mining Pi On Your Mobile Phone! Join Here!