Hello Splinterland warriors!
How are you all guys hope you will be blessed and fine i am here with another post of Splinterlands in which i am going to share the quest rewards of today and a card from the earth family the barking spider from the reward card system.
BARKING SPIDER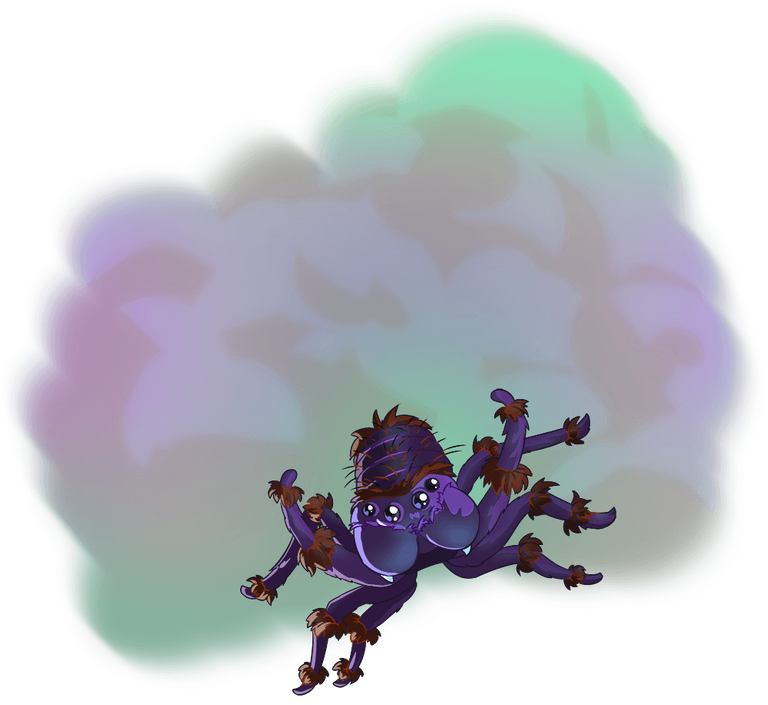 These terrifying Spiders are typically found in the darker parts of the Splintral forests. Not only do they sometimes grow to the size of a whole chicken, but they emit a horrible barking sound all night long, as well as an unpleasant odor.Splinterlands
Barking spider is a common earth monster with a single ability of Blind which you can get at level 6 which will disturb the enemy team to missing their target when you have a barking spider with blind ability sounds good this would be useful for your lineup and will lead to win. However, for making it higher level you should play quests and other battles too to increase your rating to get higher season end rewards so you can easily get this common card from both of your quest and season end rewards and make it higher level to unlock the blindless of this barking spider.

QUEST REWARDS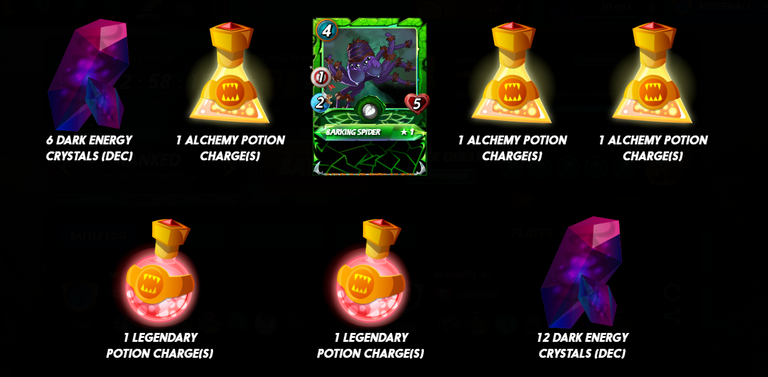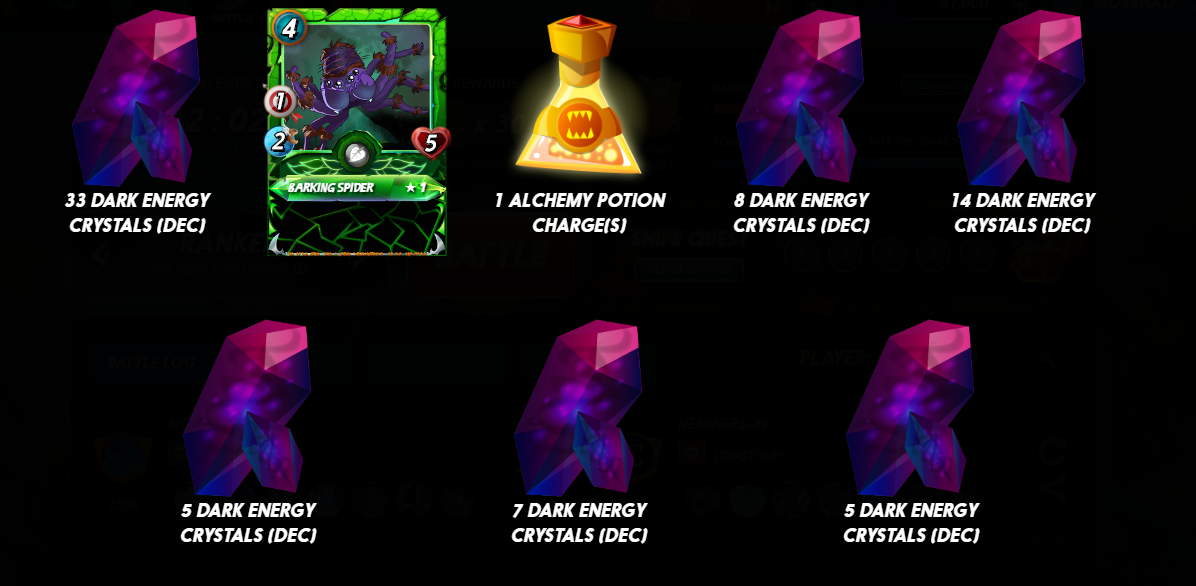 Today i will be sharing the two day's quest rewards that i did not shared yesterday because of the rising star game but today i completed another quest and claimed the rewards so total 16 loot chest is here for today post in which i got two barking spider from both the quest rewards and rest of the loot chest for some dec tokens and potion charges that you can see in the snap and looks like a same quest rewards lol...

All images are from the Splinterlands website

If you are new to this game then signup here to play the game click here for signup
---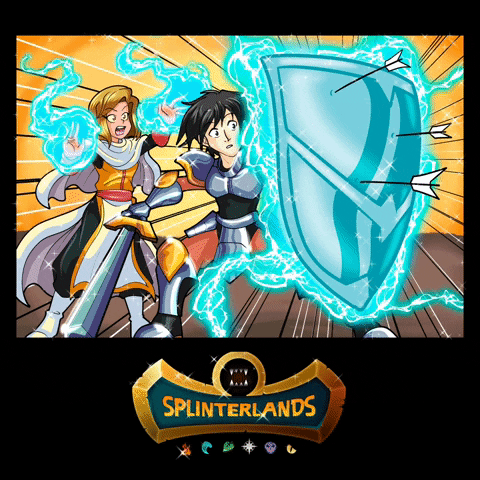 ---
Thanks For visiting my Blog
Best Regards @moeenali