Assalamu Alaikum to all,
I am sharing my sketch drawing of a "Turgut".
It is a character of the Irani Drama "Ertugrul Ghazi". Turgut always holding the axe with him.
I am participating in the splinterlands monster art contest with my sketch drawing.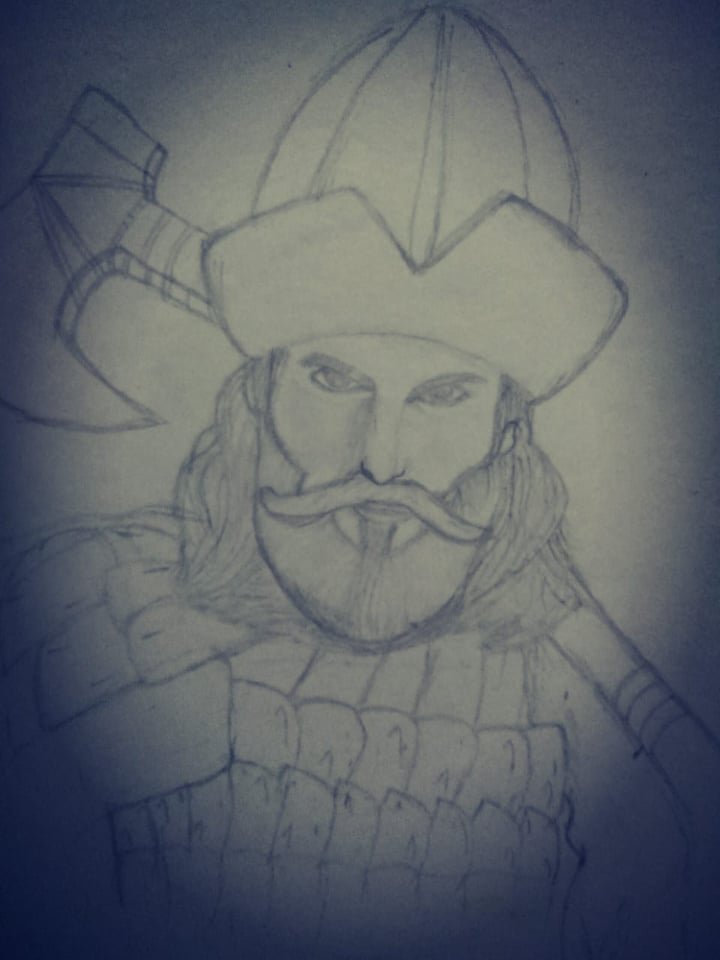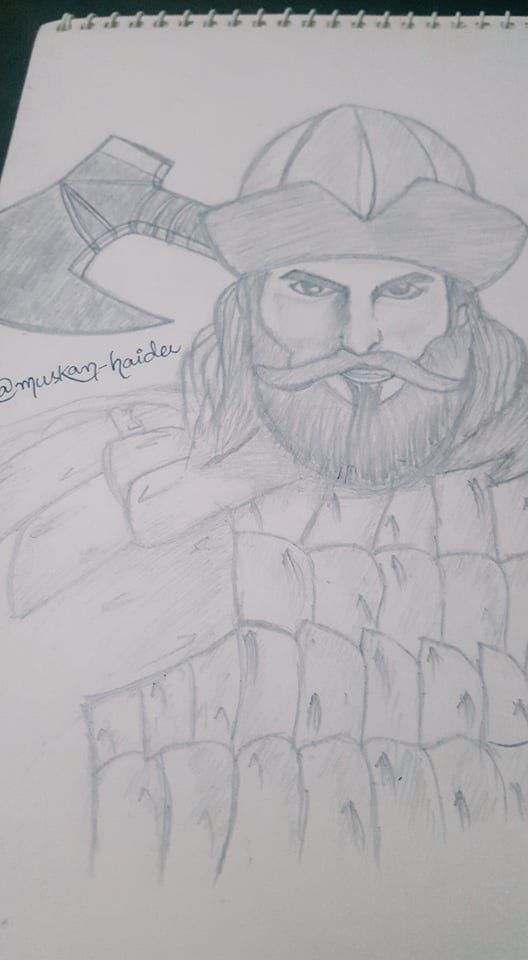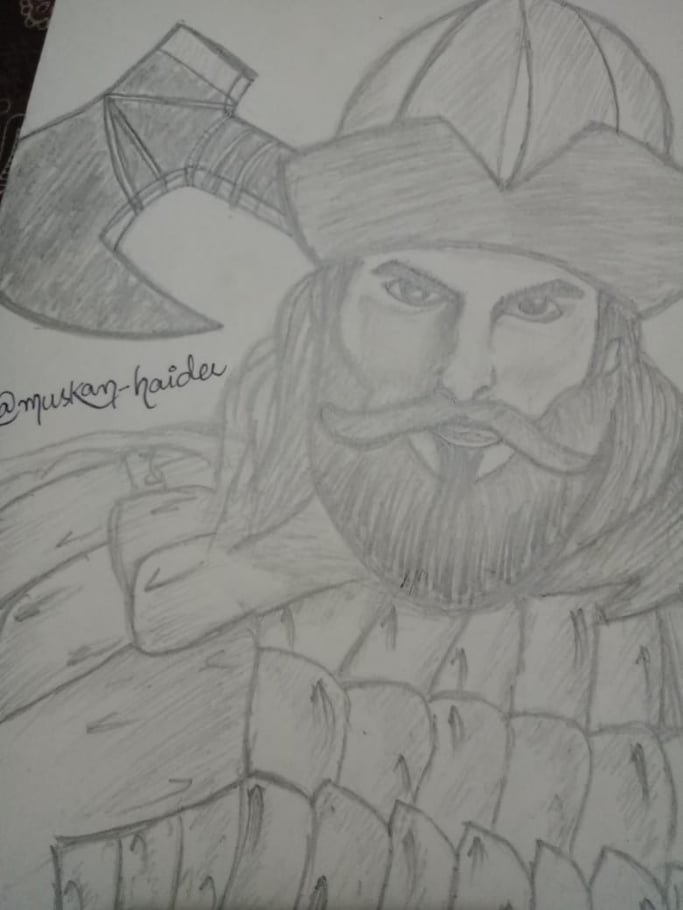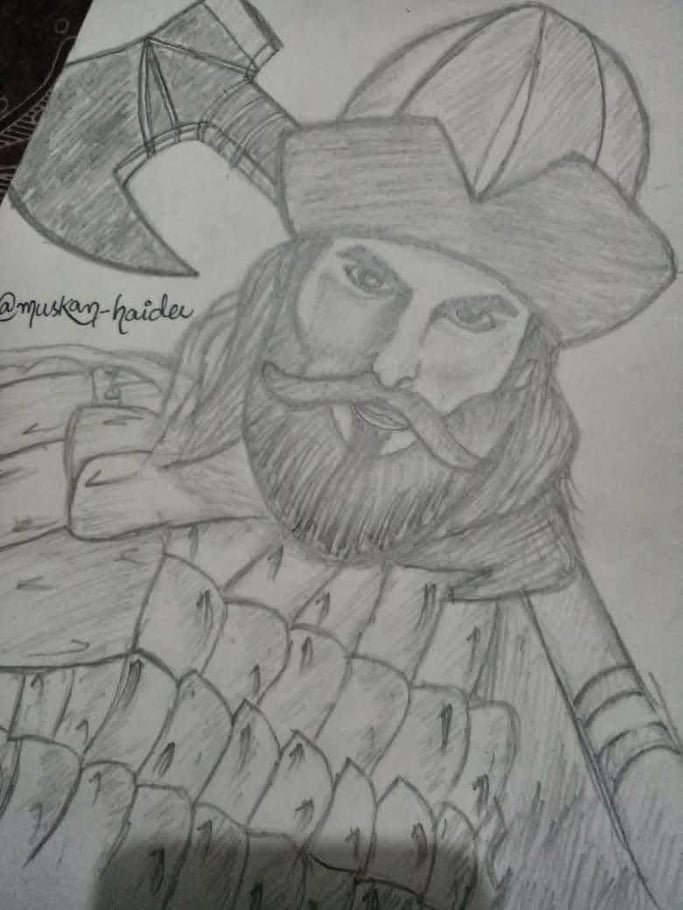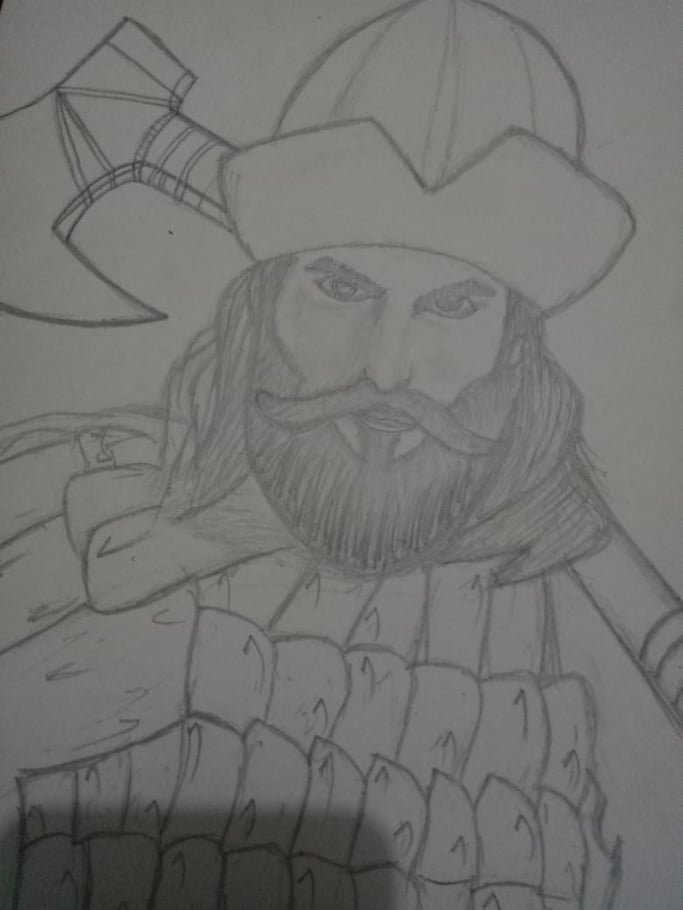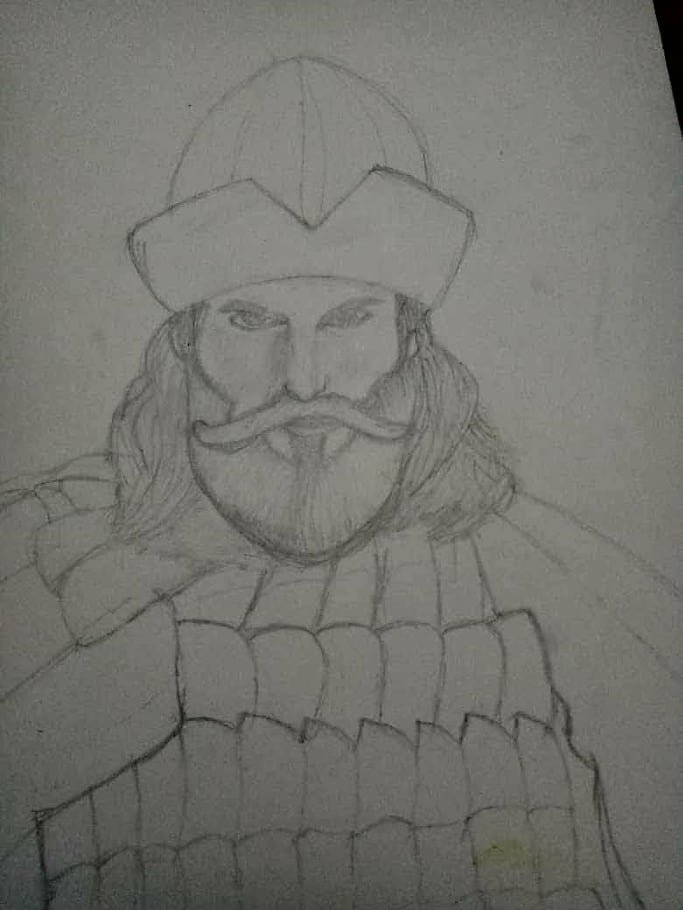 I draw it with Pencil and just pencil don't use the pen on it this time. And then pencil shades to complete it.
Thanks for the visit,
Take Care