Another season has come to it's end and luckily I found myself all the way up in the top tier of Champion I.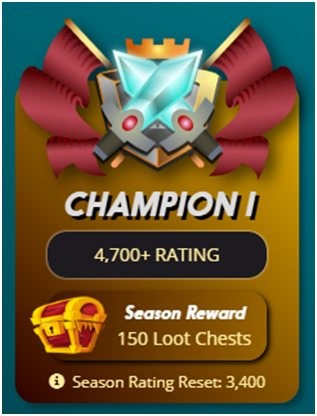 As usual it was a last minute move to get over the line but i have noticed over the past few seasons that I have consistently made it into CI and that it's easier to compete at that level now. I have managed to stay in there some seasons and compete at that level for most of the season which is good. I have strengthened my deck to do it and will kepp doing so until I can challenge for proper spots every season.
It's a good thing that I have @splinterlands to keep me active on #hive as life is very busy right now and i do struggle to post as often as i used to. Just the time of year, work and everything else going on that keeps my time tied up. I have been using the mobile app a lot more as it works really well for daily quests when i am not at home and have some time to kill.
Anyway these were my rewards for the season even if it is a few days later than usual.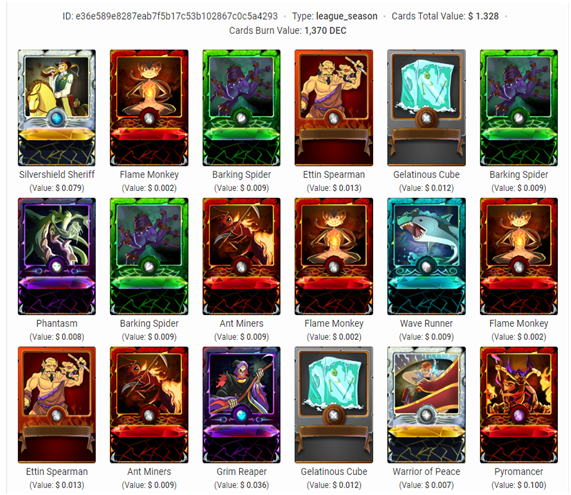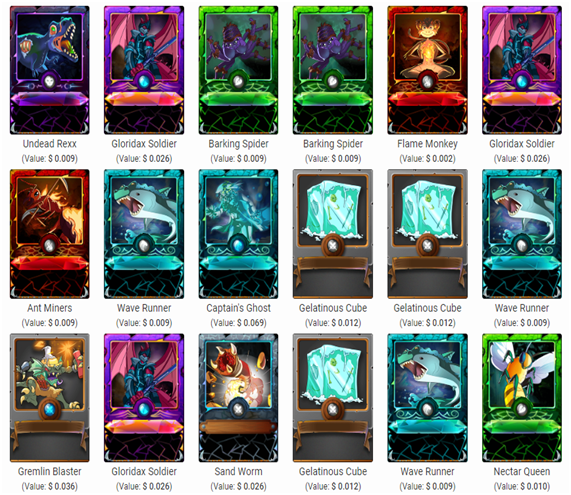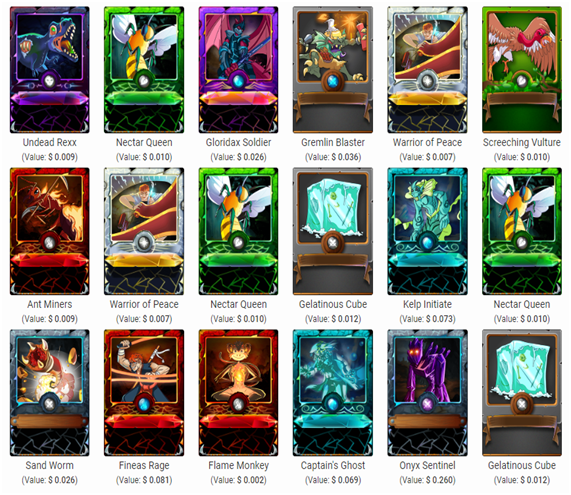 So another season has ended and it's time to regroup, strengthen my deck and attack it again.
Onto the next one.
45 Cards, 0 Gold 0 Legendary and 2 Epic. Total value of $1.38
1527 DEC
24 Legendary Potion
12 Alchemy Potion
Overall one of the poorest results for end of season rewards with $1.3 of cards and a less than two thousand DEC. Nothing there to excite me but i have been playing long enough to balance them out over many seasons and keep building my deck regardless.
The only thing for it is to go again and hope for better.