Peace, Hivean
Peace, Splinterlands Citizen
Our quest of the day put in front of all summoners Dragon element. Camila Sungazer did a wonderful operation during these five battles of the quest. Our rank in Gold league suffered a little dropping around 50 points. Mimosa remains my favorate summoners in game for this season.
src1
I had a large numbers of cards of the type gained in the rewards. Legendary potions and some DEC are welcome in our progression in the adventure. The land feature that will add to Splinterlands a greater dimension and the potions will definitely play an important role in the section development of the game.
I am making suggestion base only on my personal analyse. The future development may take a different outcome for the players, therefore we are pay closer attention to the official announcement from Splinterlands developers.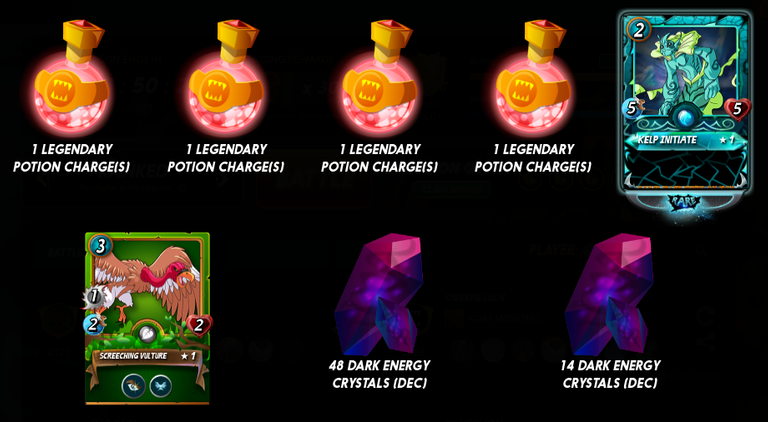 src1
Thanks for stopping by this post.
---
We invite our readers to share with us in comment section whatever suggestions or questions you would like to ask.
Warm regards
---