This week's Splinterlands Challenge of the Week had a slightly different flavour to it - requesting us to showcase a Dragon Splinter Summoner, so I opted for the classic Selenia....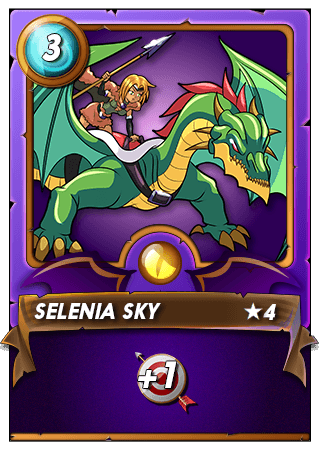 Selenia is one of the most awesome 3 mana summoners, coming with a plus one ranged attack.
The battle below is short but a truly great victory over a maxed deck and rule set appropriate summoner which showcases two cards from the Dragon splinter very nicely...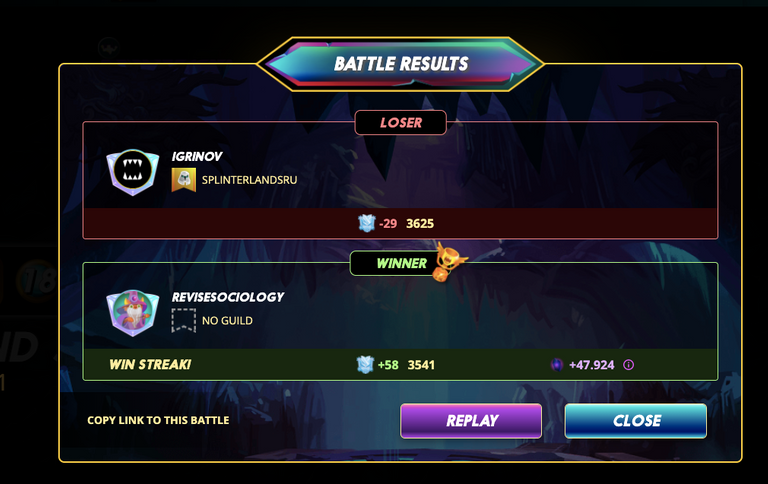 The Rule Set and Line Up
Earthquake - lots of flying monsters in the Dragon splinter!
Odd cards only - dragon is good simply as it gives you more choice, but I had two cards in particular I knew were odd that I wanted to play...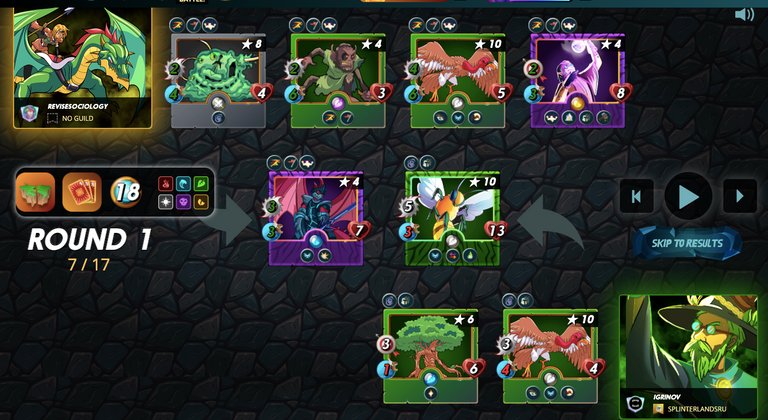 Summoner - Selenia - While most monsters aren't benefitting from her plus one, the Scale Doctor does.
Gloridax Soldier - He was one of the few monsters with shields that was relatively low mana, good for Earthquake
Brownie - to inspire and swiften the vulture
Creeping Ooze - to slow and buffer as a tank
The vulture - may main attack car, with opportunity, flying and scavenge!
Scale Doctor - I wanted rust, repair and triage for the Earthquake - and the strengthen comes in handy too!
Did my strategy work?
Well not really in terms of the Shield and repair strategy because my opponent played the minus 2 shield Earth summoner, but I still won!
Round 1 - My Vulture takes out his vulture straight out the blocks, thanks to my BUFFS!, but thanks to a retaliate and other attacks I lose my Gloridax Solier
Round 2 - thanks to the combination of Earthquake the previous round and my buffed vulture, he loses his Earth Elemental and I lose my Ooze to the Wasp thing, but that's why he's in second position!
Round 3 - I lose my Brownie, but he also loses his Wasp thing - with the Vulture ending on health of 5, even after retaliate!
The Dragon Splinter - great for Earthquake and odd numbers only....
I know this was a short battle, but I thought I'd share it as I was pleasantly surprised at how easily my team won - despite the rather formidable and decent choice of cards by my opponent.
And with my shields nullified. Had this been against Lianna I would have probably finished with a full house, what with repair in effect too.
I think it's a great win for an odd but rule set appropriate selection featuring two not very used cards from the Dragon Splinter!
The Dragon Splinter is a great choice for Earthquake, as so many cards fly, and there are so many great odd numbered cards too - especially the Scale Doctor which is one of my faves, and very useful for this particular combination of rule set!
Dragon would have been even better with a higher mana cap, as that then allows you to play the Gold Dragon, another awesome card!
If you don't yet play Splinterlands, why not give it a go?
Anyone using my referral link will receive a free rare card!