This week's Splinterlands Challenge of the Week was to showcase the Flamesmith - from the Fire Splinter.
Unfortunately I don't play Fire (it's cheaper if you sacrifice one Splinter!) so I've opted instead to focus on a battle in which repair plays a crucial role, given that's what Flamesmith does - so below I feature a nice battle with the Life Splinter, summoned by the undisputed master of the repair ability....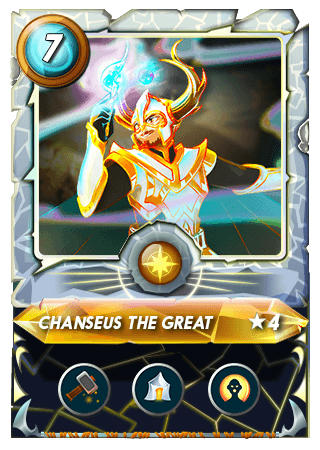 It is against Fire, and I think we're pretty evenly matched! You can see the battle here.
The Rule Set and Line Up
Mana 28 - just about enough to play a 7 mana summoner.
Melee Monsters only - obviously gonna favour repair!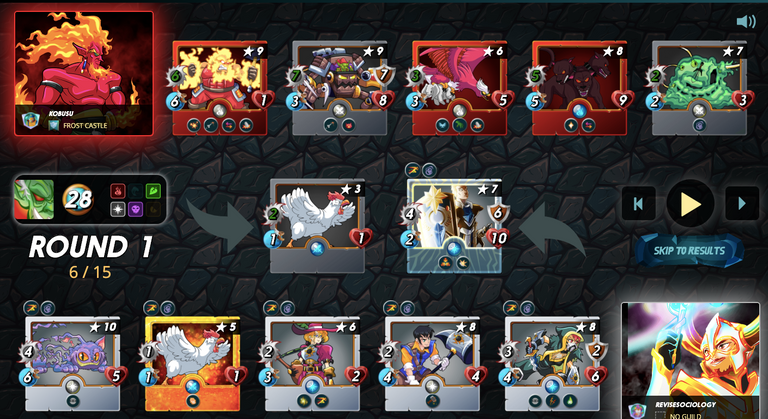 Summoner - Chanseus
Shieldbearer - lots of shields and shield - great for melee monsters only.
Silvershield Assassin - part 1 of my sneak attack
Amoursmith - more repair
Bard - to swiften and cleanse!
The chicken - to fluff.
The Feral - part 2 of my sneak attack
Did my strategy work?
I didn't like the look of that damn dwarf, but yes I won!
Round 1 - Straight off the back the Feral takes out Ooze. The Assassin has a crack at Cerberus who retaliates just the once, and the shields defend, nice! SB takes out his chicken.
Round 2 - starts with Chanseus repairing the Assassin's shields, and that helps defend against the nasty Dwarfs blast. Feral takes of Cerbs but is killed by retaliate, only to be resurrected (yay!). SB misses the Dwarf, twatt!
Round 3 - again Chanseus repairs the Assassin's shields, that helps defend again against the nasty dwarf! (He also triages Feral). The assassin deals some hefty damage to the Mech, including poison. SB takes out the Dwarf, but he retaliates, taking the assassin down to one health.
Round 4 - It's all over. After a not needed triage on the assassin the Feral takes out the Mech.
How important was the repair ability?!?
Well this battle certainly highlights how useful it can be in melee only battles - it managed to keep my assassin alive against a blast/ piercing combination - without it, the assassin would have been dead much sooner.
Meanwhile up at the front, the SB is being repaired by the Armoursmith, keeping things together up there!
I think my opponent was counting on countering a sneak attack with his Cerberus - which makes sense with that retaliate and heal combination - but I just overpowered him with double sneak, which is even more devastating when you get the assassin involved with his poison and double strike.
Chanseus the Undervalued?
He's quite cheap is Chanseus - however I do tend to lose with him (when I'm dong a life quest for example) unless you have a pro-shields rule set such as the one in this battle - he does have his uses, as does repair, but they are quite niche!
Fun to play though.
If you don't yet play Splinterlands, why not give it a go?
Anyone using my referral link will receive a free rare card!