aaand there we are again!
100,000 Packs were sold again and the new "The Gorlodon" appeared as a Black Card, rarity EPIC!
Interesting Card and a bit HeavyHealthy.
with 1119 eligible Purchases im able to get a crunchy Number of this new Card!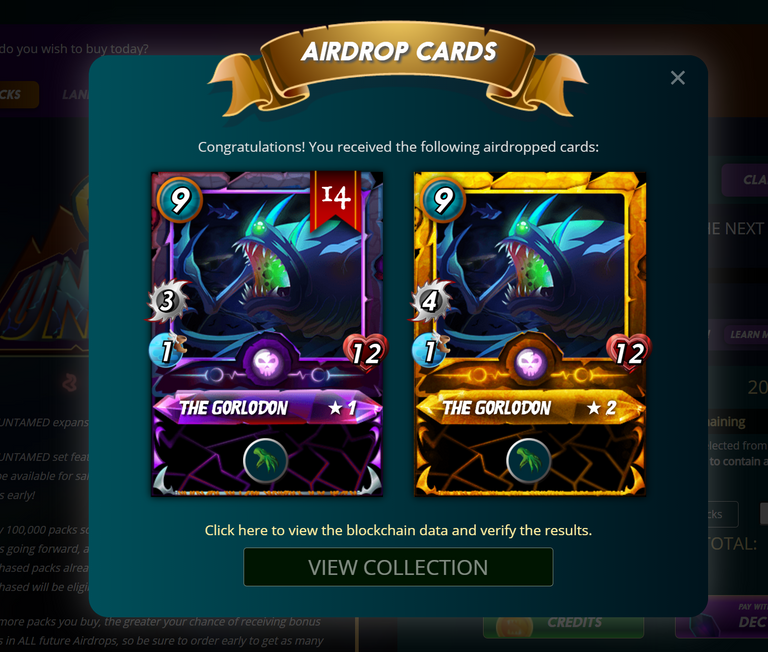 If someone looks for it, hit me up on discord.