If we talk about snake ability, I immediately think of ELVEN CUTTHROAT, firstly because she is blonde, then because she likes it
a lot to my daughter, since she would always like to deploy and lastly because it is one of the first cards that
I used in my battles when I started in the novice league.
A card with snake ability always hits the last opponent monster, this is a very useful ability in battle.
Let's see how every week, the positive and negative sides of the paper examined.
MANA COST 3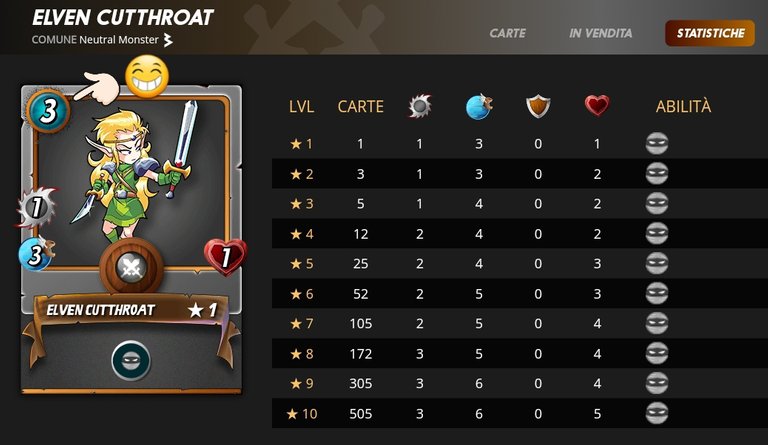 The cost is low so it is a card that can be used comfortably in many battles.
MELEE ATTACK 1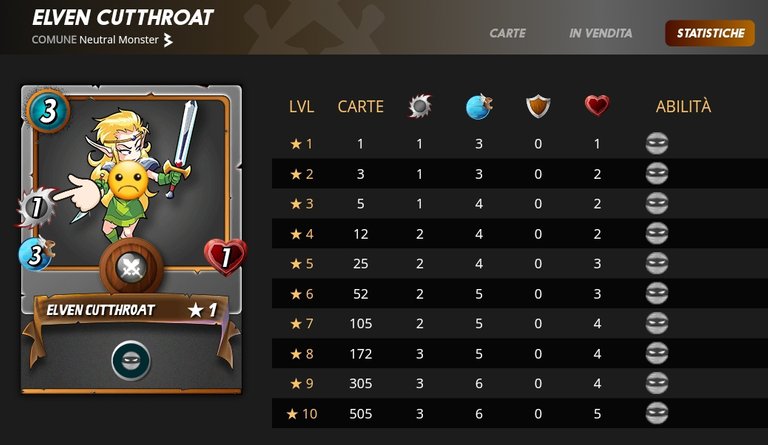 very low melee attack.
SPEED 3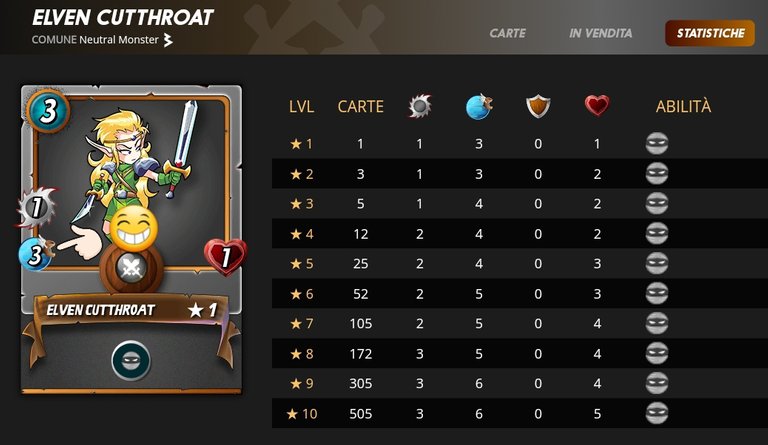 This is a very positive quality because it can attack much earlier than other monsters and this it can
influence the fate of the battle.
HEALTH POINTS 1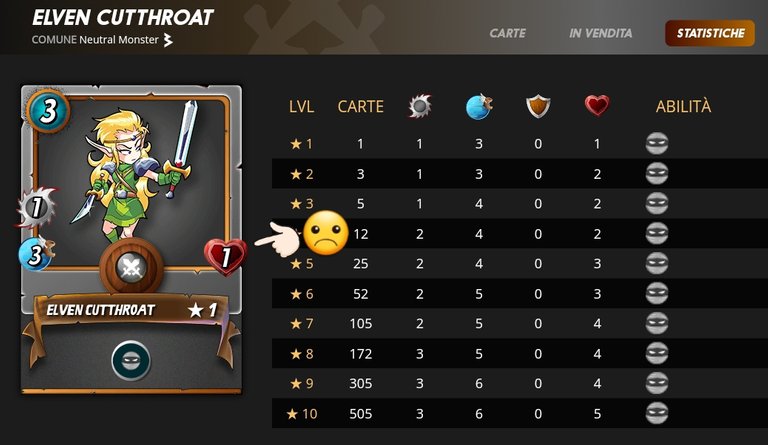 Very little, if targeted by a monster with opportunity ability it is eliminated on the first hit.
LONG BLOND HAIR and sly face.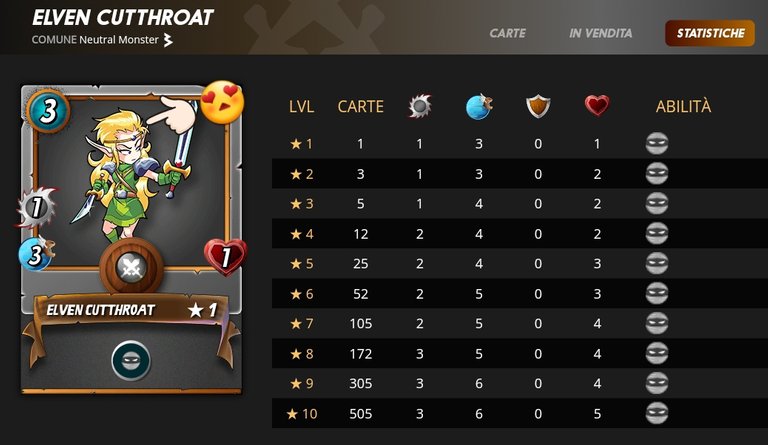 Top.
Let us now turn to the chronicles of the epic battle.
https://splinterlands.com?p=battle&id=6e5a6542520001b39e495049d61a90e5e1f56bd1&ref=robibasa
summoner
ARLIC STORMBRINGER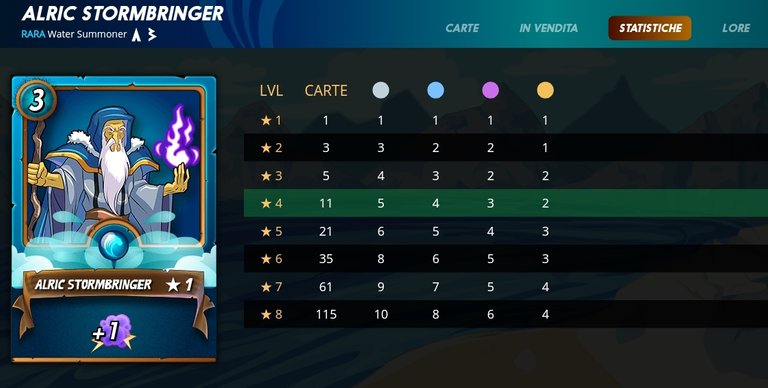 FIRST POSITION I TOLD:
THE KRAKEN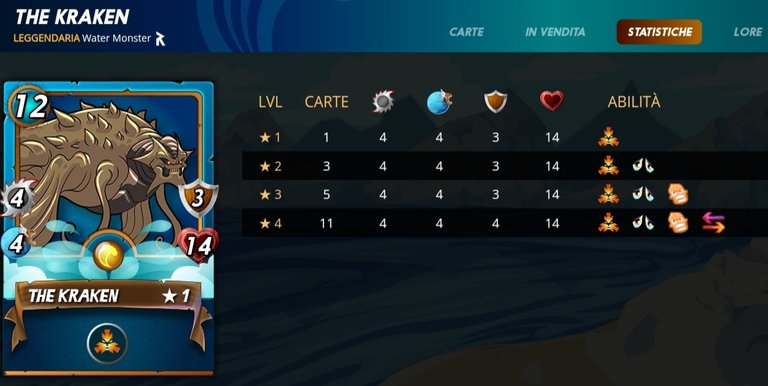 this monster has the ability to attract all enemy hits, leaving more space for other allied monsters.
SECOND POSITION I TOLD:
SEA GENIE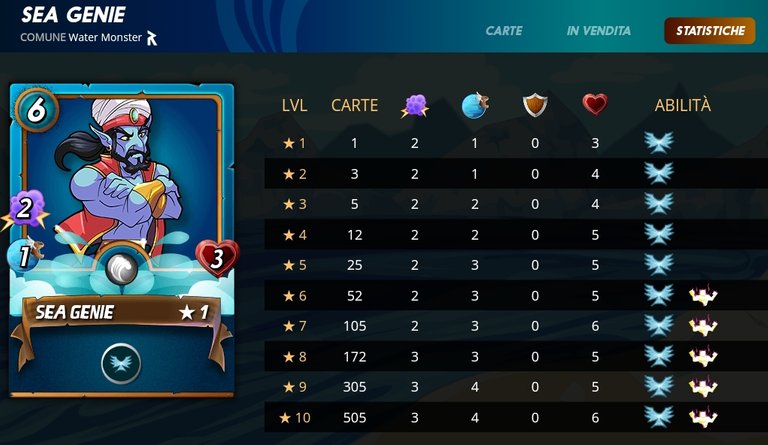 has a moderate magic attack power, unfortunately in this battle Arlic Stormbringer not
had the opportunity to increase the attack.
THIRD POSITION I TOLD:
FEASTING SEAWEED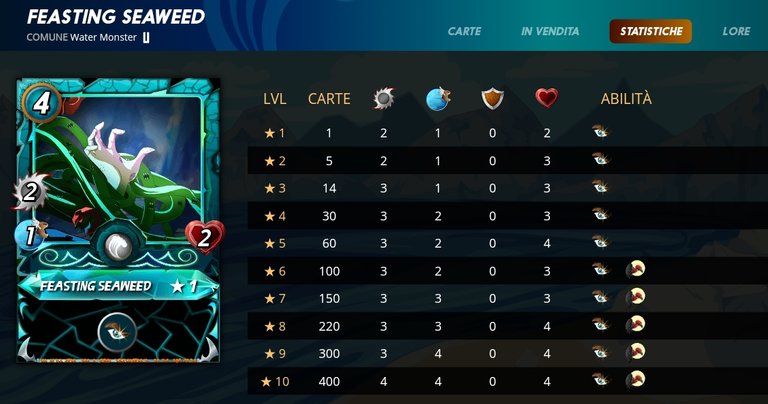 This monster has the opportunity ability so attacks the opposing monster with less health.
IN FOURTH POSITION I TOLD:
ELVEN CUTTHROAT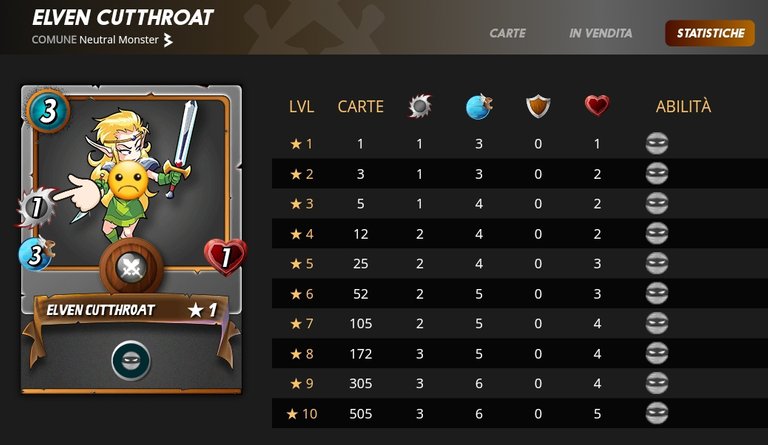 We already talked about this card before, did I mention that she is blonde?
IN FIFTH POSITION I TOLD:
PIRATE ARCHER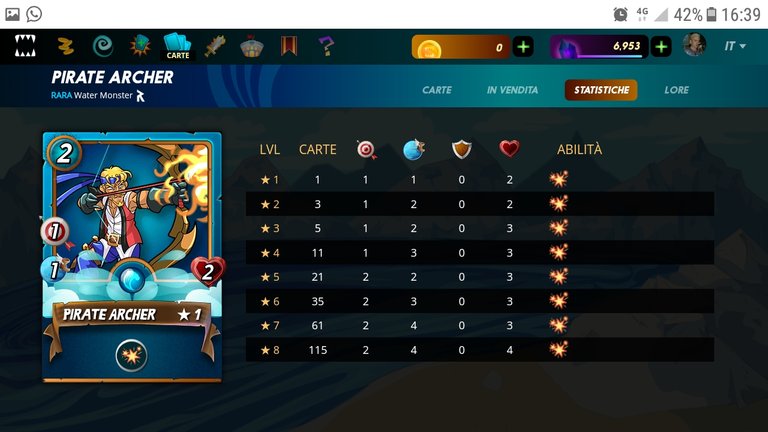 It's a card that I like a lot, despite having a very low mana cost, it has the ability to hit everyone
monsters adjacent to the monster he hit.
IN SIXTH POSITION I TOLD:
WAR CHAANG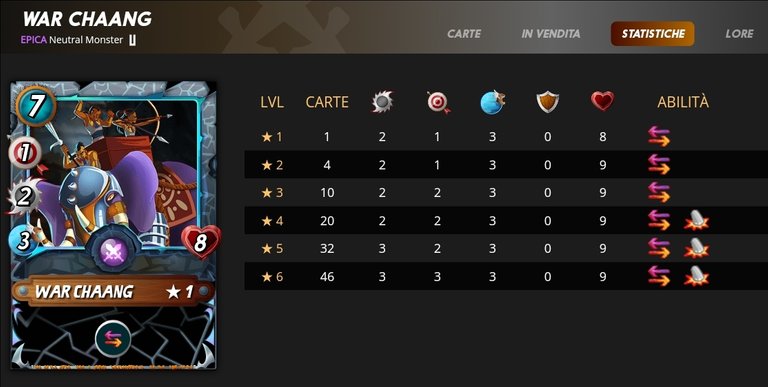 Very interesting card given its ability to hit from a distance, but also with a melee attack.
I deploy her in last place because she has the ability to retaliate, so when hit by a monster
with snake abilities, it turns the opposing monster back.
If you watch the battle from the link I wrote above, you will notice that this time I lost because mine
opponent has deployed monsters much more powerful than mine.
play splinterlands, because it is an exciting and addicting collectible card game.