Here is a blast from the past. Not the best screenshot but it is from October 2018. This is the time I really started to get into Splinterlands and this battle was with @flipstar.
As you can see the Beta edition cards had been released and my cards hadn't been levelled up yet.
I did have some Alpha cards from packs gifted to me by @cryptomancer with the idea to get me hooked on the game (it worked). But it took a little while for me to really look into the game and get going. Initially daily rewards were Beta Packs. So each day you received a Beta Pack once the daily was completed. Bots were starting to become a thing and users were starting to reap in Beta Packs through their bots.
I think this was around the time that the team started to look at introducing rewards cards and not having packs as the reward.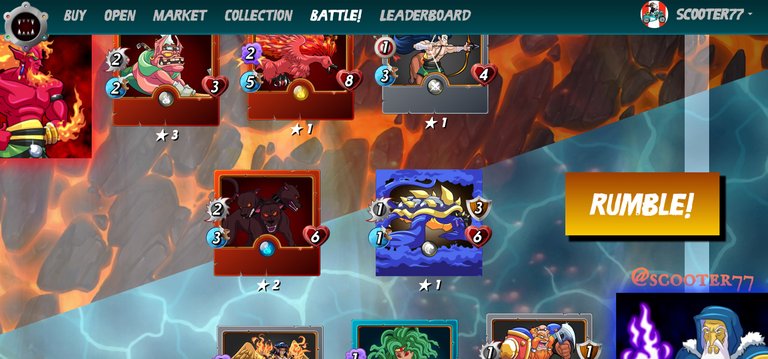 It just goes to show how far this game has come after 2 years since this screenshot and the development that has occurred.
Looking forward to the next 2 years!
Thanks for reading.